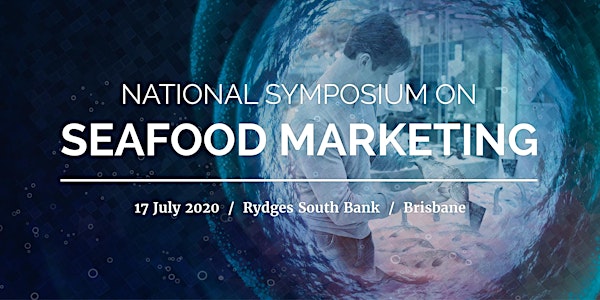 National Symposium on Seafood Marketing and Gala Dinner 2020
Location
Rydges South Bank Brisbane
9 Glenelg Street
South Brisbane, QLD 4101
Australia
Refund policy
Refunds up to 30 days before event
Description

Building on the success of previous symposiums, the QSMA is proud to present another event packed with presentations on new ways of seafood marketing and the industry's future.
The 3rd National Symposium on Seafood Marketing will be held on Friday, 17th July 2020 at the Rydges South Bank in Brisbane followed by a Gala Dinner and celebrations.
For more information including speaker and symposium updates see: queenslandseafoodmarketers.com.au

Gala Dinner Special Guest
This year's post Symposium Gala Dinner will not only reveal the 2020 Queensland Seafood Industry Award winners but also provide Gala Dinner guests the opportunity to meet and mingle with Queensland's celebrity chef and seafood enthusiast Alastair McLeod.
In addition to the awards presentation, dinner guests will be treated to an "after-dinner talk show" where Alastair McLeod will join the evening's MC to discuss "all things seafood".


Is there anything you always wanted to ask a celebrity chef about seafood?
Now you can.

Send us your question(s) and we will try to incorporate them into the conversation. Only condition, you have to be a Gala Dinner ticket holder and let us now your question before June 30, 2020.
So, don't hold back.
Register today and email us your question(s) with your name and seafood industry occupation (if applicable). If you prefer not to be named during the interview, no problem, just let us know.