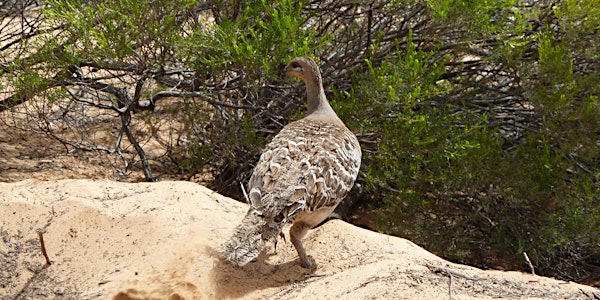 NATIONAL SCIENCE WEEK - Interesting Insects and Mysterious Malleefowl
Location
The Precinct
25 Bookpurnong Terrace
Loxton, SA 5333
Australia
Come along to learn about our interesting Insects and Mysterious Malleefowl
About this event
Did you know that we have budding scientists making amazing discoveries all around us?
Did you know that insects are part of the diet of our threatened malleefowl, and that we only have names for about 30% of the estimated 250,000 insect species in Australia?
Join us for a FREE Family Friendly National Science Week event to hear from:
• Dr. Erinn Fagan-Jefferies, from the South Australian Museum, and local students who will tell us about the Insect Investigators schools project that is discovering and naming new insect species.
• The National Malleefowl Recovery Team, will reveal all about the amazing malleefowl, why they are threatened, where they can still be found and what you can do to help conserve this iconic species.
A selection of the SCINEMA International Science film festival 2022 will be shown plus activities for children.
This event forms part of Science Week 2022: Constellation Art & Activities Trail Regional SA constellation.illuminart.com.au