About this Event
Webinar Brief
Zoom link: https://us02web.zoom.us/j/81082602330
Many of you have spoken with us about integrating a national police check service within MyRecruitment+, so we're happy to announce this feature is now available!
National Police Check is a partnership between MyRecruitment+ and PharmacyID, whom were the first company to offer online national police checks and have over 25 years of experience in conducting police checks.
Purpose of this Webinar
During the Webinar we'll demonstrate a live national police check to show you the functionality of this feature.
We'll show you how to initiate national police checks from within the MyRecruitment+ platform in just three clicks..
Click #1: Move Candidate to 'Police Check' Stage
From the candidate record, click on the 'Progress' menu and move the candidate to the 'Police Check" stage.
Click #2: Click the 'NEXT' button
Optionally you can edit the pre-populated text if you really wanted to.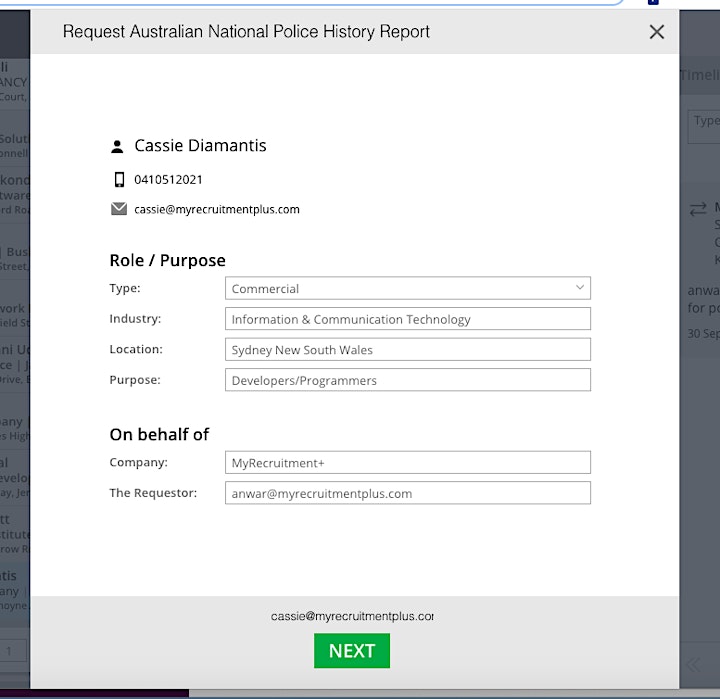 Click #3: Click the 'SEND NOW' button
Optionally you can brand your email by uploading your company logo
Also you can personalise the standard note in the email.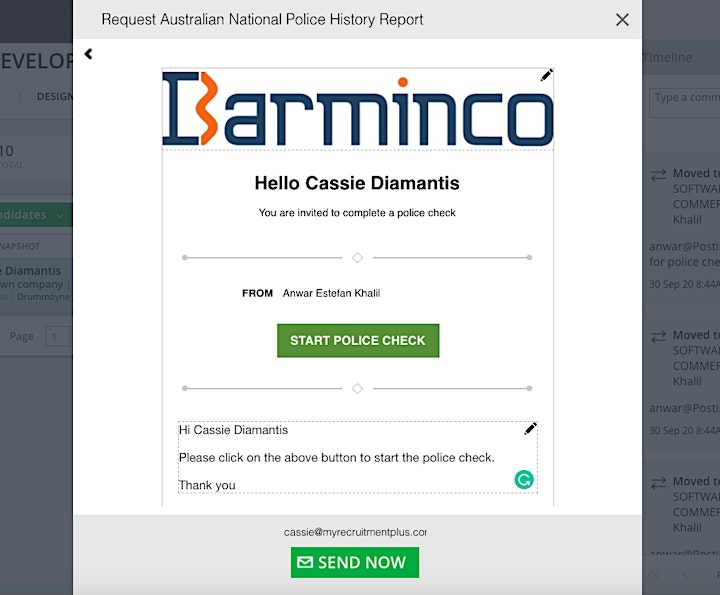 We will also explain how you will be able to purchase police checks from MyRecruitment+(i.e. the pricing model and the exact cost).
Bring along any questions you may have regarding the new feature, and any suggestions you may have regarding what you hope the feature will be able to do.
This is an interactive user-community webinar so you can have your say!