Description
Join us as we celebreate National PJ Day to raise much-needed awareness and funds for children in foster care and Goodbye Malaria.
Here's how it works
1). Come to work wearing your Pjs and bring $10 ($5 will go to children in Foster Care & the other $5 will goes to Goodbye Malaria).
2). Purchase discounted PJs from Goodbye Malaria using this Coupon Code: AUSPROMO on the website https://www.goodbyemalaria.com/shop. Proceeds will go to Goodbye Malaria to support on-the-ground malaria elimination programs in Mozambique, spraying houses to protect families from contracting malaria.
3). If you really don't want to wear your PJs, you can still participate and bring along $10 for evening drinks and snacks with proceeds going to both charities.
For every $10 we raise we're providing treatment to one individual and well needed funds to support children in foster care. Please participate and help make Hub Australia and Nando's make an impact.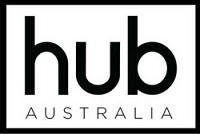 About Hub Australia
Hub Australia is Australia's largest network of coworking spaces for growing small businesses. With beautiful spaces, business learning and wellness events, and flexible memberships, Hub provides workspaces that love people.
Newsletter
When registering for any Hub events you will be added to our newsletter for updates and events. You can unsubscribe at any time.