A thought leadership event to assess hundreds of billions of dollars of potential economic benefit to Australians.
About this event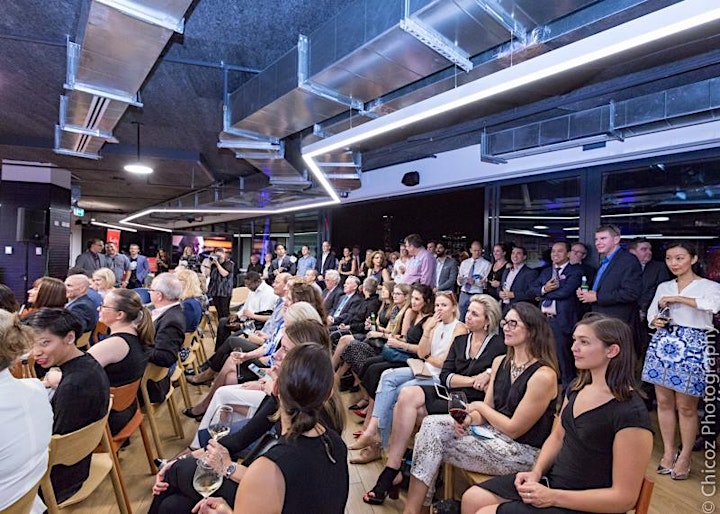 Nation Building Nation, as the name suggests, is the comeback story we all get to be a part of.
At a time when we have seen entire industries experience a very real existential threat, we also discover so much hope for the future.
This invitation extends beyond our event and we welcome you into a like-minded community who are actively seeking impact, influence and to leave a positive legacy.
There is strength in unity and we commit to the journey, which includes the great series of generational wealth opportunities for Australia and Australian businesses.
Innovation in Net Zero, Smart Cities and The Space Industry represent entire industries and new industries unfolding quickly before our eyes.
"Australia is in pole position to benefit from a six-fold increase in demand for so-called "critical minerals" worth $US12.9 trillion ($17.6 trillion) over the next two decades, driven by the race to hit net zero emissions, according to analysis from the International Monetary Fund".
Likewise, the global space economy reached $423.8 billion last year, according to a report by the Space Foundation, and we welcome Gilmour Space Technologies to help us include exclusive content for delegates - post event.
Finally, according to Hathaway/Birkshire overall value of global smart cities market will exceed $2.5 trillion by 2026.
We invite you to seize the day, learn, grow and forge valuable relationships in the brave new world where the people who say it is impossible are quickly interrupted by those already doing it.
The Event:
Friday 10th December
Catered (Canape's and drinks package included)
6pm-10pm
6-7pm Networking
7-8pm Panel Discussion (3 speakers + 1 provocateur)
8-10pm Networking
The Venue
Nestled between the Brisbane River, rockface, the iconic Indooroopilly bridge and lush enchanting gardens, be prepared to be surprised by what Boulevard Gardens has access to.
Engulfed by the ambience of sub-tropical rainforest, trickling water features and secret garden like features. The culinary and service experience is world class and the memories forged here are unforgettable. An incredible place and space to get away but remain close to deepen valuable relationships.
Featured speakers:
(Impact Investment Exchange, AI Hub, Space Industry Leaders Forum)
A Non-Executive Director & Advisor with extensive global executive leadership experience spanning FTSE 100 multinationals, international C-suite roles in the public and private sector, leading brands such as Cadbury, Venture Capital and start-ups.
Sarah's Board and Advisory career has focused on innovation, science and strategy, based on operational and strategic experience driving change in multinationals, small companies, and creating lasting impact on economies.
With a passion for deep tech, she engages in decision making and support for VC and other investment vehicles to drive economic and social impact.
Sarah has had significant impact on innovation based economies and companies in Australia and overseas, and am especially proud of the work I led at DFAT to build start-up ecosystems, empowering entrepreneurs in the Indo-Pacific and encouraging women in STEM.
Awarded a DPhil from the University of Oxford in particle physics, and published research in the areas of particle physics, medical physics, artificial intelligence, innovation, science communication and science policy.
My publishing career has spanned the media of TV, radio, books, journals, magazines and newspapers, and I am an author on eight international patents, for cancer diagnosis and novel confectionary. For many years I worked with schools and through the media to encourage young people into studying science.
(Ex North Shore Labs founder, NICTA Director, Head of School UQ, Executive Dean QUT)
Simon is a passionate organisational leader with a significant pool of international experiences, including advocating at an Australian federal level, for economic drivers benefiting local SME's, start-ups, innovation and technology ecosystems.
Simon Kaplan is an outlier entrepreneur, academic and strategist. Highlights of his career include:
Raising over $100m of research funding, including the Australian Research Foundation, Australian Government, National Science Foundation, Defence Advanced Research Projects Agency, US Army, IBM, HP, Intel, AT&T, Texas Instruments, Fujitsu, Bull, Sun Microsystems and Digital Equipment Corporation.
Academic positions at the University of Illinois, University of Queensland and University of Cape Town.
Executive Dean, Faculty of Science & Technology at QUT.
Head, School of ITEE at UQ.
Principal Scientist, CRC for Distributed Systems Technology.
Director, NICTA Queensland.
Founder of North Shore Labs
Currently, Simon is CEO of [ui!] the urban institute in Asia-Pacific, and founder of the [ui!]'s Asia-Pacific operations. His primary focus is on business development across Australia, New Zealand and into the broader Asia-Pacific region.
Simon will share his thoughts on how Australia can and must become a world leader in a technology led future, and specifically in the way we roll out smart city initiatives, consequently impacting every individual's life.
Interim CEO, Certified Advisory Board Chair, Mentor and Advisor.
Paul Hodgson has over 20 years' experience as a high calibre executive leader in the public, private and not-for-profit sectors achieving positive change and growth through leadership, strategy, collaboration and innovation.
He has experience across the government, professional services, social enterprise, construction, manufacturing, technology and new energy sectors of renewables, critical minerals and hydrogen.
He is currently part-time Interim CEO of the Hydrogen Cooperative Research Centre Bid for Round 24 and previously, led the development of a national network of regional hydrogen technology clusters as GM Innovation and Stakeholder Engagement (East Coast) at NERA, the national industry growth centre for the energy resources sector.
He is a regular mentor for the Griffith Business School (GBS) and the Industry Mentoring Network in STEM; a member of the Advisory Board for the National Cleantech Exhibition and Conference 2022; an Industry Commentator for the monthly Ai Group/MESCR Podcast "What on Earth"; a member of DFAT's Low Emissions Technology and Services Working Group; and a Founding Member and Honorary Fellow of the Global Intrapreneurship Institute.
Paul has a Master of Sustainable Development; a Bachelor of International Business; a Certificate IV in Assessment and Workplace Training; is a Certified Developer of Enterprise and a Certified Advisory Board Chair; and completed the University of Queensland/Oxfam Australia Community Leadership Program in India.
Featured MC
Pepper Humanoid Robot
In a very special announcement, Softbank Robotics has come on board to offer special services to our community. Their named ambassador on mission is Pepper the Robot, who will feature as THE MC of our special events moving forward.
Come and see how far robotics are advancing and the role Australia is playing in this space.
----------------------------------------
Please note that all of our special events are sold out prior to event date so please confirm your tickets early to avoid disappointment.
Sorry no refunds, in the case of full lockdown we revert to a live event, and every refund request will be dealt with individually.
We invite you personally to the most significant and final special event for 2021 with a special gift; 1, 2 and 3 month memberships (dependant on your level of ticket purchased).
Stay tuned @ www.briswestchamber.org.au for speaker updates and join our newsletter as we enter the new era of amazing opportunities.