About this event
ABOUT NAT BARTSCH (MELB)
In 2018, Melbourne pianist/composer Nat Bartsch released her acclaimed suite of lullabies, Forever, and No Time At All (ABC Classic). Influenced by music therapy, her compositions were designed with a dual purpose: to help babies fall asleep, whilst also soothing the parents.
This music has had an impact far greater than Nat intended – not only helping many children to sleep successfully, but played by people from all walks of life, from childbirth to death.
In 2020, just days before lockdown, Nat returned to the studio to record a follow up album. Forever More (ABC Jazz) is a jazz re-interpretation of her lullabies, in an ensemble featuring some of Melbourne's most sensitive and lyrical improvisers. The outcome is a transporting musical experience exploring the space between jazz and neoclassical. It was nominated for the ARIA for Best Jazz Album in 2020.
The Band: 
Nat Bartsch – piano/electronics
Robbie Melville – guitar/effects
Tamara Murphy – double bass
Maddison Carter - drums
This project has been assisted by the Australian Government through the Australia Council, its arts funding and advisory body.
MORE INFO:
Doors open from 7:30PM
Music from 8pm
Look for the Big Red Doors on Exhibition St!
Can't make it in person? Why not tune into our YouTube live-stream from 8PM AEST instead! Here's the link: https://youtu.be/-PqTTQL3NSE
For those who wish to donate to the musicians during this time, follow this link: https://paypal.me/pools/c/8nvPhambZ8. 100% of donations will be forwarded onto the artists.
Those who wish to watch a JMI Live performance in person will need to please pre-purchase a ticket through our EventBrite ($20 ENTRY). No tickets will be sold on the door.
JMI Live is a COVID-SAFE venue.
- We kindly ask that if you are feeling unwell or showing flu-like symptoms, please do not attend JMI Live. When purchasing a ticket, you agree to only attend a JMI Live event if you are in good health and have not been in close contact with a person who is COVID-19 positive or has travelled overseas or to a COVID-19 hotspot in the past 14 days.
- Please ensure that whilst within our venue, you are adhering to social distancing measures as per venue signage. Please ensure you are also implementing strong hygienic practices (e.g. using hand-sanitiser, thoroughly washing hands and covering the mouth when sneezing or coughing).
- If you suspect that you have contracted an infection or test positive for COVID-19 after attending an event at JMI Live, please contact the JMI office (07) 3216 1110 or email play@jazz.qld.edu.au) as soon as possible.
Ticket Refund Policy:
If you are experiencing flu-like symptoms and are unable to attend after having purchased a ticket, please contact the JMI office (07) 3216 1110 or email play@jazz.qld.edu.au) as soon as possible during business hours (10AM-4PM) to let us know you won't be able to attend. A full refund will be given if we are contacted prior to a performance. Refunds will not be processed if we are contacted after the gig.
JMI Live is still blessed to have our Live-Stream up and running on our YouTube page, so if you miss out on a pre-purchase ticket you can still join the celebrations online. Join us from 8PM AEST THURSDAY to keep the music swingin'!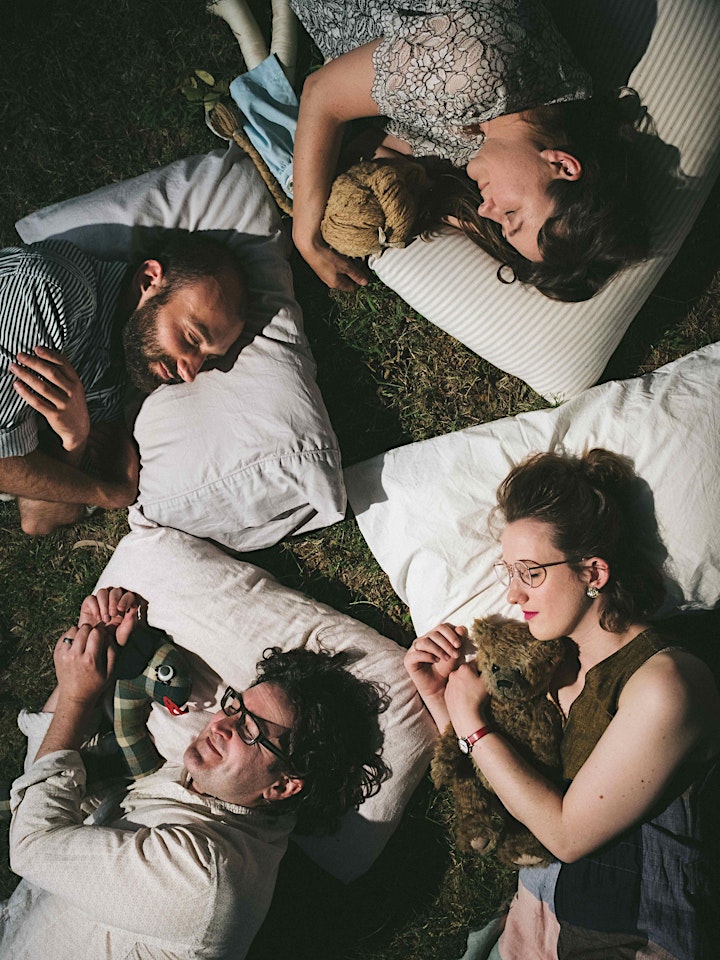 Organiser of Nat Bartsch's Lullaby Quartet
JMI Live presents live jazz in Brisbane every Thursday night from 8pm and a jam session after each gig. JMI Live is renowned for its intimate setting, providing the best opportunity to listen to live jazz in Brisbane. Just like a jazz club in New York, this venue is the ideal location for great jazz music, acoustics and atmosphere.
Location
JMI Live is located at 10 Exhibition Street, Bowen Hills.
Live streaming
All JMI Live concerts are live streamed to JMI's YouTube account. Subscribe to our YouTube channel to access our free live streams.