Description
NAPLAN Online disability adjustments
Description
This course is an online training session for NSW Principals and nominated NAPLAN coordinators and Test administrators and is delivered to ensure they have the knowledge and skills to deliver NAPLAN Online in their school in 2018.
The NAPLAN Online disability adjustments session is designed to help with understanding disability adjustments for NAPLAN Online. The session provides an overview of disability adjustment codes, features and functionality and a question and answer opportunity for participants.
Cost: Free
Duration: 1.0 hour
Who should attend?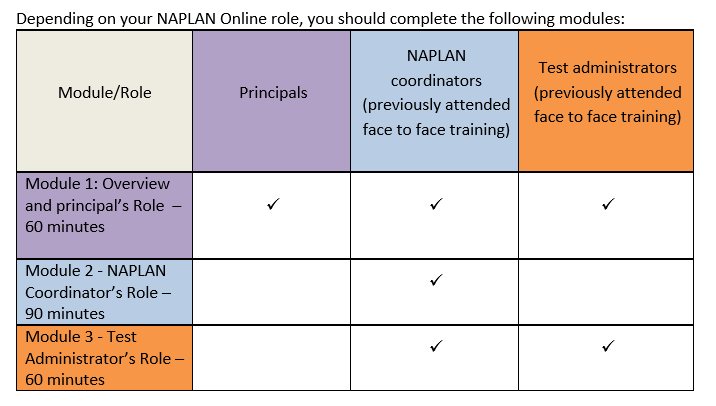 What will I need?
Attendees will need a device with internet access to view the Adobe Connect training
There will be more resources accessible to you through the Adobe Connect room.
How do I join the session?
https://connect.schools.nsw.edu.au/nolmodule2/
Please login to Adobe Connect via the link above. Department of Education staff should enter the room using their DoE login details. Staff joining from other sectors should enter as a guest. Once in the room, please make sure your speakers are on and your sound is working.
What if I need to change or cancel my enrolment?
If you cannot attend the session you have registered for, please cancel your registration from your Eventbrite account. You can do this by viewing order details and selecting "cancel order" in your Eventbrite account. You should then re-register at a different session.