Description
Truly inspirational – Naomi is riveting, she will engage you from the moment she starts sharing her wealth of business insight.
The Perth Symphony Orchestra and The Dance Collective will be opening the event with a performance of contemporary music and dance. Come along before 5:30pm to see this beautiful and exciting performance.

One of Australia's most prominent entrepreneurs and business leaders, Naomi Simson is known as the founder of online experience retailer RedBalloon. You may also know her as an investor on Network Ten's popular television series Shark Tank. Naomi's insider knowledge will allow you to transform your business with methods that you will not find anywhere else. Naomi will give you a clear vision of what steps you need to take, and exactly how you should do them.

Just some of what people are saying…
"Very well spoken and truly inspirational!" - L Bredin, Victoria
"Naomi is a living example of what she preaches in her own business success" - M Jones, Perth
"Naomi takes business success to a whole new level and I thought I knew this topic well" - G McMullen, Perth
A business influencer and leader with more than two million LinkedIn followers, Naomi is the author of three books including the bestseller Live What You Love, I Want What She's Having and Ready to Soar.
Naomi is an engaging and passionate speaker, often drawing on her own personal experiences as a business owner. She provides thoughtful and honest conversations on topics such as purpose, leadership, business success, the entrepreneurial journey and thriving workplaces.
Fixle is bringing Naomi to Perth for a one-off, exclusive event. Join us for an evening of inspirational presentations on Small Business Success in the Grand Ballroom at Crown Perth on Thursday 3rd May at 5:30pm.
What is Fixle?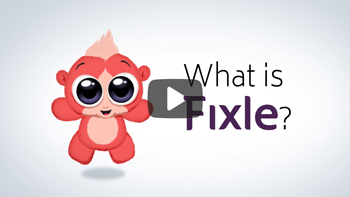 Fixle is a simple to use, high tech, booking and scheduling platform that allows businesses to receive bookings 24/7. Simply set your working hours to receive jobs in your local area. The best part of all is it won't cost you a cent to use Fixle unless you're completing bookings. You'll only pay when your customer does.
You only pay for results
Fixle makes the connection between consumer and business seamless. Our user-friendly platform combined with our powerful marketing strategy will give your business exposure to more customers than ever before. Join Fixle today and get on board the latest tech innovation that will give you limitless business growth.
Register your business at the event to be one of the first to receive bookings from Fixle or go to the FIXLE website
DON'T MISS OUT ON THE OPPORTUNITY OF A LIFETIME!!
Exclusive offer: All attendees will be given the opportunity to receive free ownership in Fixle when it goes public. A $5,000 investment in Google shares 5 years ago would now be worth over $1.5 million. This is a unique chance to own a part of the latest business tech innovation.
Event times:
5:15pm - Doors open
5:30pm - Perth Symphony Orchestra and The Dance Collective
6:30pm - Presentation begins