Naked Girls Reading - Roald Dahl - it's a burlesque bookclub thing

Thursday, 11 May 2017 from 8:00 pm to 10:00 pm (AEST)
Event Details
EARLYBIRD Tix $15 online (plus EB fees, available until 2am Mon 1 May) / Standard Tix $20 online (incl. feeds) & @ The Door. 
Limited Tix @ the Door are still available after online tix sales have ended.
What is Naked Girls Reading? Three (or four) girls read outloud amusing or entertaining excerpts from various books in 3 x 20 minute sets. 
Returning to delight your senses, Naked Girls Reading have delved deep into their childhoods, and present an evening of Roald Dahl's finest fantastical fiction (and a little non fiction too)!
Stay tuned for The Readers.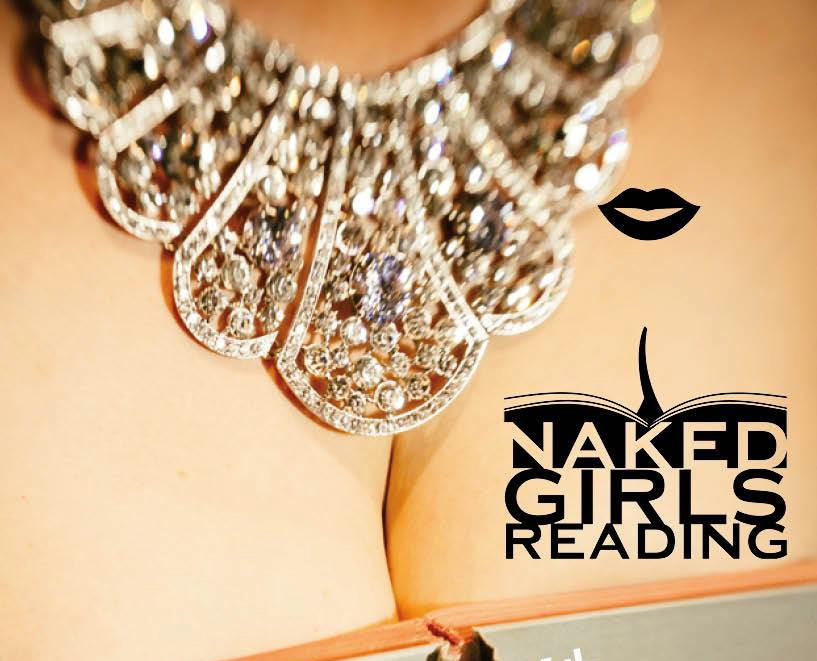 ****
Naked Girls Reading is a group of beautiful women who love to read (out loud)…naked. That's really it. There's not a whole lot more to it. Should there be?

I mean you don't have to look for something larger here – something pretentious or even seedy. Once you experience it, you'll stop asking questions and just let the concept take you.

There's something beautiful, something altogether more intimate, about a woman reading pretty much anything in her, well, altogether. It's just that simple. So why are we still talking about it? Because people can't seem to accept its simplicity.

Naked Girls. Reading.
or Girls Reading. Naked.

However you need to explain it to yourself is fine. And while you do, we'll be over here…reading.

Naked.
Like to know more? 
Naked Girls Reading - The History
Naked Girls Reading was begun in Chicago in March 0f 2009 as the idea of International Showgirl Michelle L'amour and Franky Vivid.  The idea had rolled around in their heads for a few years in different formats, but with the opening of Studio L'amour in 2008 it materialized as the perfect intimate live event.
After the very first event it was obvious to all in attendance that something big had just happened, something spiritual.  Immediately, the press took hold and emails started coming in from cities all over the country from ladies interested in starting their own franchise.
By the end of 2012, Naked Girls Reading was appearing in eighteen international cities, with Canberra leading the way in Australia at Polit Bar in December 2013 Produced by Canberra's own Tiffany Blue. 
In 2017, NGR welcomed Ursula Wolfe as its new producer when Tiffany sadly departed CBR for green pastures. 
FAQs
1. Is everyone naked? 
NO. Just the girls (although not completely, they are wearing make up, jewellery and shoes). 

2. Is it sexually explicit? 
NO. This is a burlesque-derived literary event, not a peep show. It is also in accordance with ACT Liquor Licensing regulations which prohibits sexually explicit entertainment (read here). And what your imagination does is not under anyone's control. If books turn you on, then....

3. Do the girls read out loud? 
YES. And great idea. Naked Girls Reading Silently, smiling, musing, nodding and turning pages....another event perhaps

4. Is it tarot? 
NO. We do NOT lay the girls out naked and read your fortune. But again, interesting idea. And we DO have Tarot on Friday nights, but no one is naked for that.

5. What about naked blokes reading? 
Apparently we need six weeks notice for our current guests to shape up. Although we could have one large bloke on our piano reading like Jabba the Hut....volunteers?
No, seriously, the ACT 2010 Liquor Act is quite explicit (every pun intended) about what you can, and can't do in a licenced venue. So Naked Blokes Reading is off the cards in the ACT.
When & Where

Polit Bar - more than cocktails
upstairs, 8 Franklin Street
Manuka, Canberra, ACT 2603
Australia

Thursday, 11 May 2017 from 8:00 pm to 10:00 pm (AEST)
Add to my calendar
Organiser
A relaxed neighbourhood bar with delicious pizzas, comfy lounges & quality drinks. The perfect place to host your next party. 
Polit Bar is proud to nurture & support local talent. We pass 100% of ticket sales on to the show organisers. When you buy a ticket, you're directly supporting the performers. Thank you!
When you book into one of our events, we add you to our weekly email of upcoming fun to keep you in the loop!