Description
When it comes to growing a trade business, there are so many barriers, the most common challenges are…
Finding Profitable Projects. In a world of price competition and undercutting, getting good, profitable work is the baseline for healthy growth. It's too easy to "buy the work" by discounting, only to lose money on the job, or even worse, not getting paid at all!

Scaling up. Finding good tradies and having enough work to keep them busy is what stops most trade businesses from growing. This is the "Secret Sauce" for growing your trade business. By having a planned approach to building your book of business, you can reduce the risk and increase profitability.

Taking back control of your time. Let's face it, most trade business owners are time poor. Chasing work, chasing money, following up on jobs and doing the paperwork can drown even the most enthusiastic business owner.
If you're looking to build a professional trade business, this seminar will give you the tools to take your business up a notch. Register now as seats are limited.


---
The Presenters: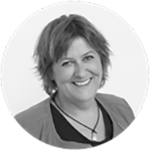 Hammering Your Tender Home
Chris Dennis, Win Win Tendering
Did you know that over
30% of Trade Business Owners think tenders are always won on the lowest price.

28% say that it takes too long to respond to tenders
In this keynote, Chris will provide winning tender strategies that will reduce your response time, to stop competing on price alone and increase your win ratios. All of the winning strategies can be easily implemented into your business today
Chris Dennis is a tendering expert with over 20 years experience & CEO of Win Win Tendering. Chris has helped companies win well over a Billion dollars during her Tendering Career.
Win Win Tendering was born from her passion for making a difference in the world. She found her niche being small and medium sized trade companies – just like yours – the chance to compete with the 'big end of town'.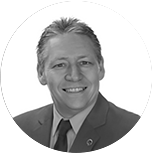 How to Get More Work From Your Trade Network
Brent Edwards, BNI
You can network anywhere, even at a funeral! Networking is key to a Business' success, and provides an edge over your competitors. In this presentation you will find out how to build the foundation for your own support network, where to tap into other networks, tips to create raving fans and have them send business referrals your way.
Brent is a Business Networking Professional, and an Executive Director of BNI (Business Network International), the world's largest business referral organisation. Brent is Australia's most experienced and longest serving BNI Director, joining the organisation in early 2000. Brent's back ground is in Sales & Telecommunications, and is an accredited Extended DISC Consultant & Practitioner.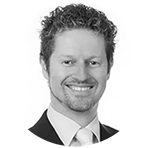 Building Blocks for Trade Business Success
Jason Beare, MBA Business Solutions
What are the fundamental building blocks that allow you to work towards financial freedom and success? How do you achieve that balance between work and play that you've always strived for? Jason will take you through key areas of managing your trade business including project management and analysis techniques, monitoring cash flow, and mobile enablement to help you realise your goals.
Jason is the Managing Partner at MBA Business Solutions. He has over 17 years of experience as a CPA accountant working hand-in-hand with small to medium business owners across a broad number of industries. Jason ensures he is across the latest information and technology advancements to ensure he is well placed to provide cutting edge planning strategies to assist business owners in achieving their life goals.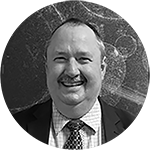 Seal up your business cracks!
Ray Strongman, Outcomes Business Group
Do you fit the 'Old Tradie' view of a guy with a Ute and a dog in the back? Using case studies, Ray will show you how to leave that traditional image behind and become a successful business owner, focussing on the things that will make a laser-like impact on your business, leading you to lasting business growth.
Ray is an accomplished business expert. With over 35 years' experience in his own businesses. From running hotels and restaurants, to creating and selling pasta sauces sold nationally, his understanding of business is exceptional. Ray has now worked with over 150 different businesses across many industries. He has won several highly sought-after national awards as a business coach and is passionate about making every business the best that it can be.