Description
Professor Liz Todd (Newcastle University, UK) will look at 3 myths of social mobility and schooling.
That s

chools by themselves can provide equal opportunities for all

That

disadvantaged children and parents have low aspirations, and


That

everyone benefits from attainment grouping within schools and selection between schools.
Professor Todd will show the daily stigma for children from the impact of poverty on the school day, and discuss findings from an evaluation of the 'Poverty Proofing' audit process for schools, work of the charity Children North East in many UK schools. Although there is much more that schools can do, they can do even more in collaboration with other organisations. There is an even greater need for broad policy changes to address the cuts to local services, to resource schools with fair budgets and to support families with living wages.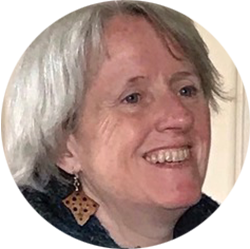 Liz Todd
Professor Liz Todd is Professor of Educational Inclusion and Deputy Director of the Centre for Social Renewal at Newcastle University. She is Deputy Director of the Centre for Social Renewal which forges partnerships between the university and external orgnisations in order to contribute to creative solutions to societal challenges. She is internationally recognised for her work on the interaction between communities and schools, the engagement of young people in development and research, and the use of co-produced theory of change in complex initiatives. Two of her books have been highly commended, Beyond the school gates; can full service and extended schools overcome disadvantage? and Partnerships for inclusive education was shortlisted for the NASEN/TES prize. She is also co-editor of the only two UK books on video interaction guidance.