Description
FAMILY-FRIENDLY EVENT
You're invited to an enchanting afternoon!
THE MYTHICAL MARKETS are a fantasy-themed artisan crafts markets, featuring accessories, collectibles, costume and clothing makers, hats, unique artworks and more!
Attendees are invited to get dressed up and spend a lovely afternoon among the trees at the pretty Ferny Creek Recreation Reserve.
Picnics and costumes encouraged!
Food and drinks available to purchase.
BYO cash recommended - there's no ATMS in this forest!
MYTHICAL MARKETS
$5 entry, Kids under 18 Free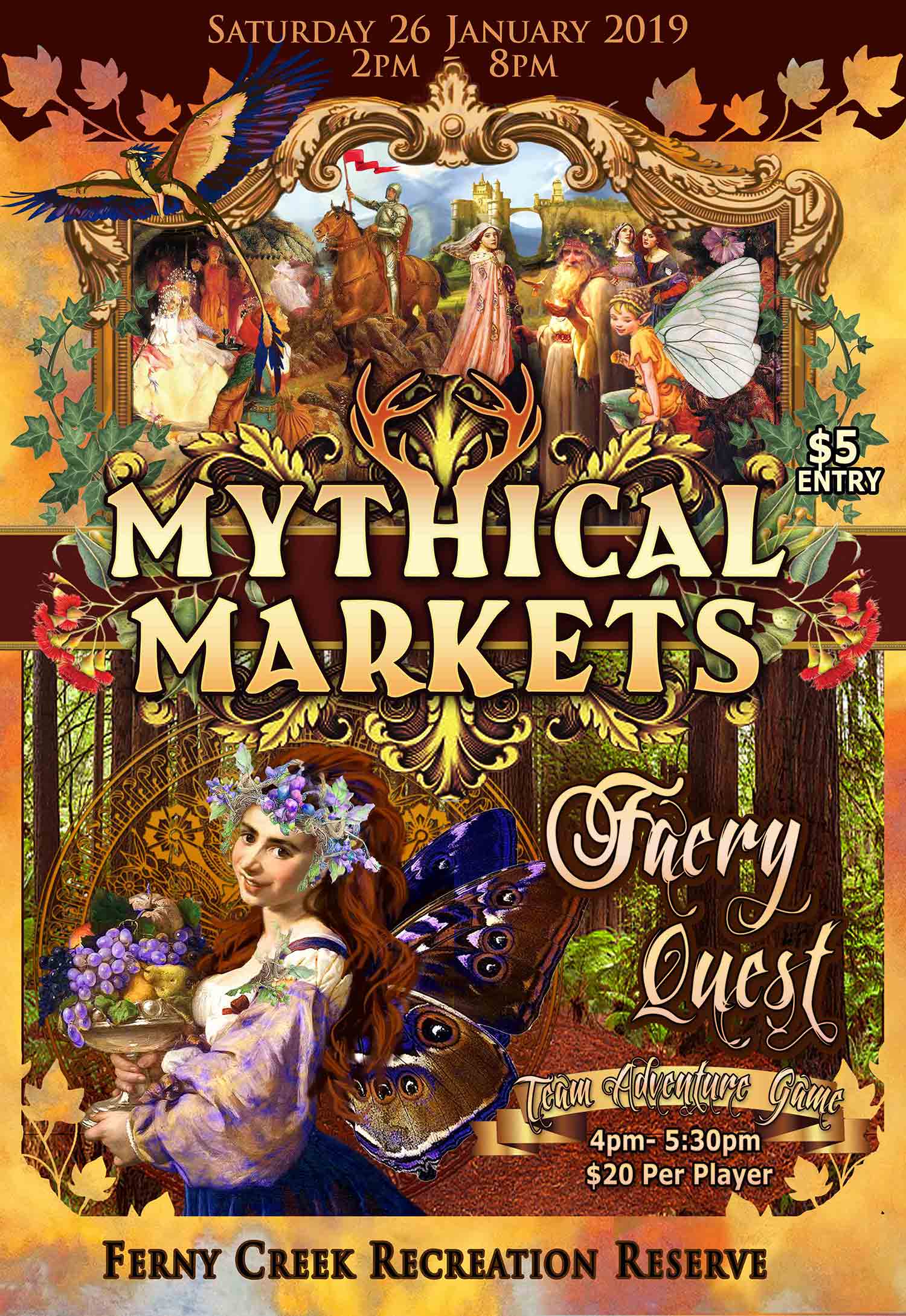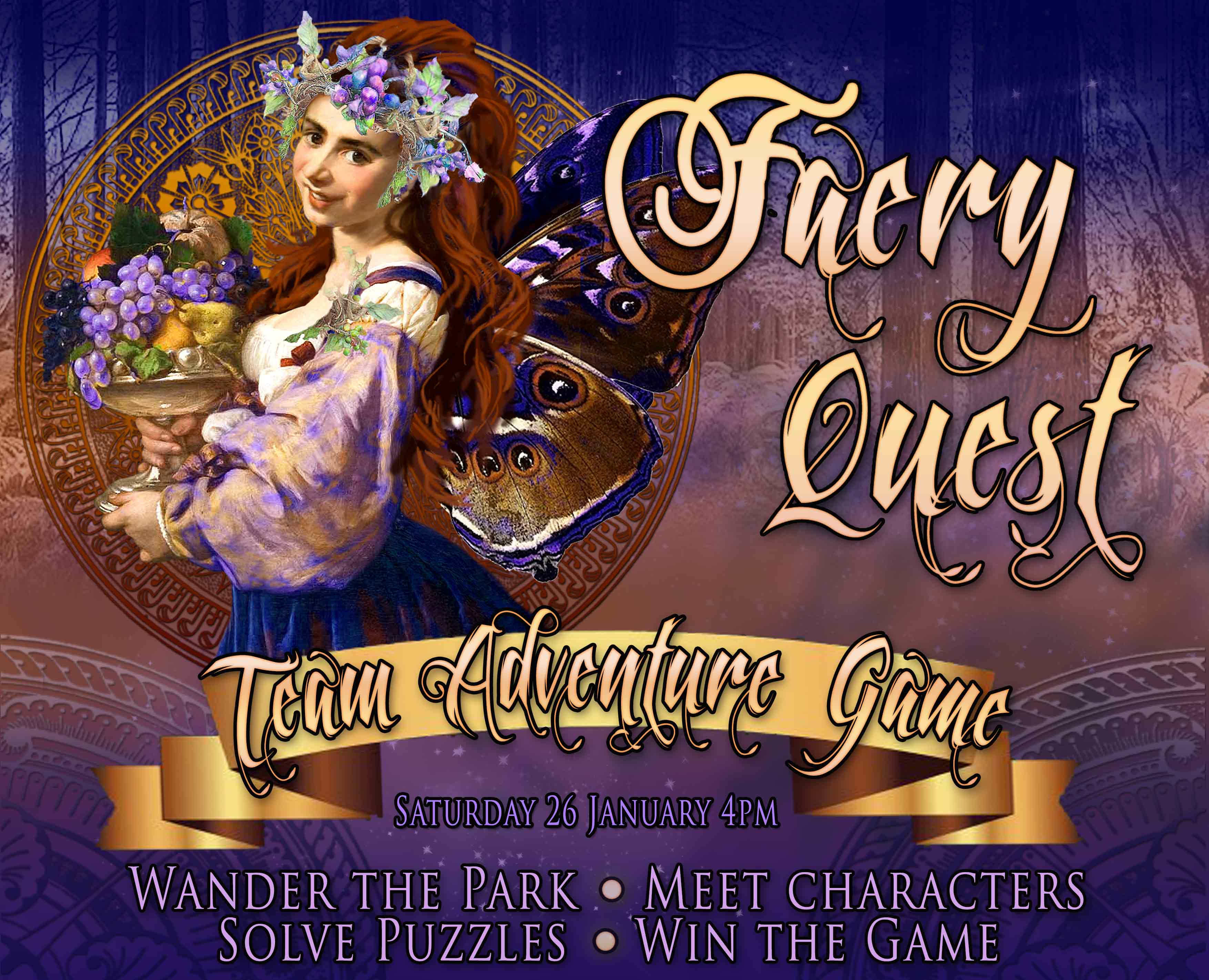 FAERY QUEST is an entertaining, open game being played in and around the markets.
Teams of players will have 1.5 hours to follow clues, find hidden characters, hunt for things, solve puzzles, and complete tasks.
It's an easy game designed to be enjoyed at a casual walking pace. Teams can help each other with clues. Young kids will require a mature player on their team, and costumes are encouraged!
Players can book their team tickets in advance on Eventbrite or pay cash on the day.
$50 Team (Up to 4 Players)
$16 Single Player
$30 Pair
On the day (cash only):
$20 per player
Kids 5 and under are free.
Faery Quest Facebook event:
www.facebook.com/events/1908275365895962
PURCHASE TICKETS:
www.eventbrite.com.au/e/faery-quest-tickets-48471957931
Faery Quest Eventbrite Tickets include FREE ENTRY to the Mythical Markets
_____________________________________________________
Full event details: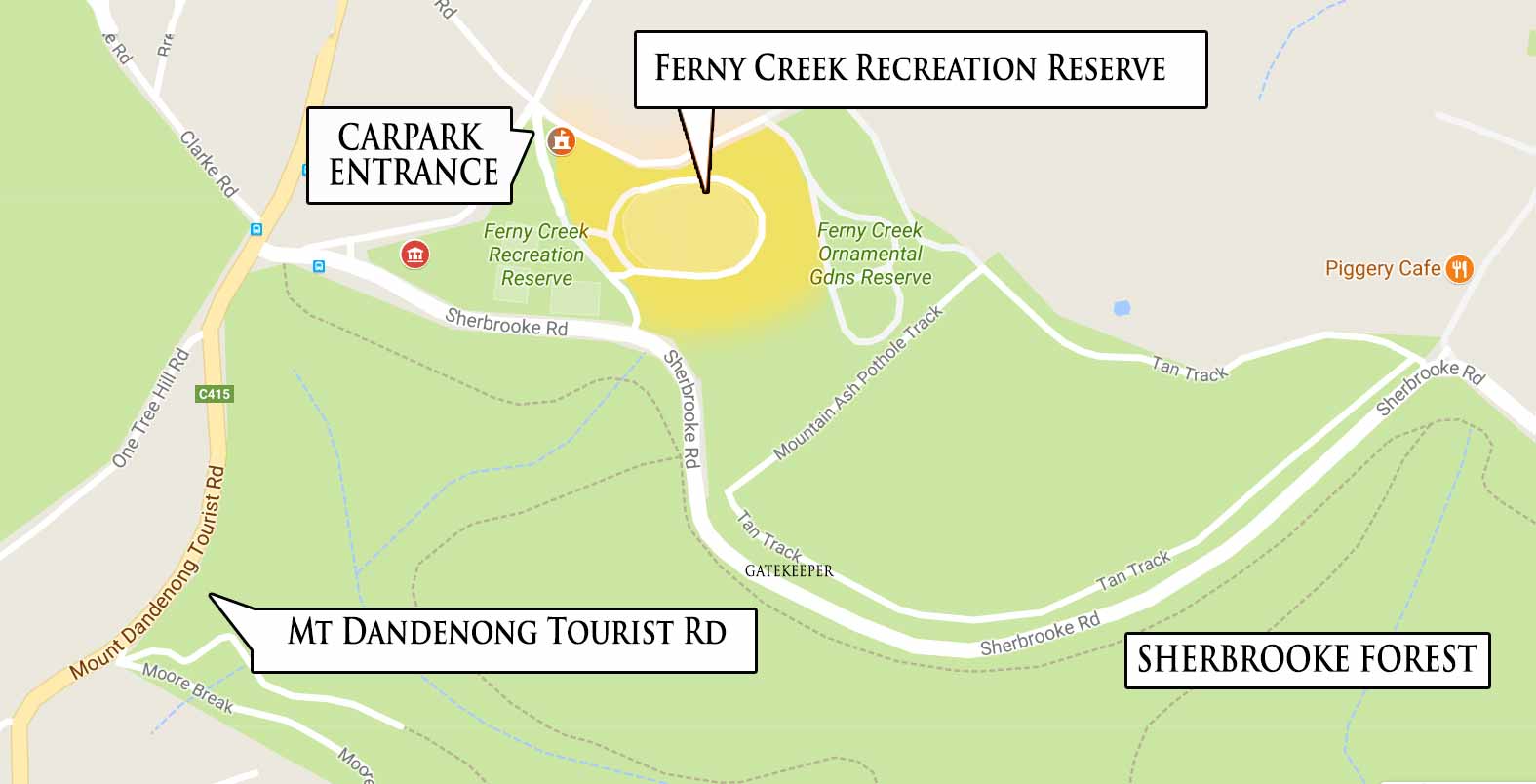 FAQs
Is it indoor or outdoor?
Both! The Mythical Markets will be inside the heritage hall and outside in the field.
Is there onsite parking?
Yes. free parking on the grounds, and free nearby parking in residential side streets.
Is it public transport accessible?
Buses run along Mt. Dandenong Tourist Rd, one block over from the Ferny Creek Recreation Reserve. Use Journey Planner to find the best transport and times from your house to the event. There are only 1 - 2 buses per hour, so make sure you know the bus timetable in advance, and be prepared for any delays in the schedule.
Is it wheelchair accessible?
Partially. The outdoor grounds are gravel paths, grassy fields and forest. The heritage hall has ramp access via the north main doors. The Log Cabin was built around 100 years ago, and has small steps, which our event volunteers are happy to help anyone get over if needed.
Do I have to wear a costume?
Not at all. Do whatever you will enjoy the most!
Will there be food and drinks to buy?
Yes. Food vans will be selling a variety of options for your enjoyment.