Description
The IIBA Perth Branch is looking forward to hosting our March event with an interesting 'mythbusting' interactive seminar.

Mythbusting the Role of the BA as a Facilitator

"As the Business Analyst I am best placed to be the facilitator of any workshop for my project."
Ever feel you lost an hour of your life to a workshop that you will never get back? Well…you're not alone!
This is just one of the myths around the role of the Facilitator that Louisa will seek to debunk in this interactive session. It will give you insight on how a Business Analyst can be an "Effective Facilitator" to help any workshop achieve its outcomes successfully. This session is aligned to the international Facilitation certification offered by APMG.
Learning Objectives:
Understanding the role of the Facilitator from a BA perspective

Gain exposure to the characteristics of an effective Facilitator

Compare your knowledge of the Facilitator role against industry standards
Speaker - Louisa Leung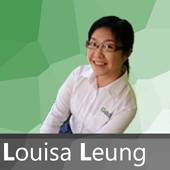 Louisa Leung is currently the Head of Consulting at DDLS. She is responsible for the strategic PPM Portfolio which includes Business Analysis. She is an experienced PMO (Project Management Office) professional who has worked in both the public and private sectors in a variety of industries such as banking, FMCG, telecommunications and utilities. Louisa has valuable experience ranging in technical and non-technical aspects of IT. She has successfully established multiple PMOs and implemented Agile frameworks for a number of organisations. Louisa is also an internationally certified trainer for certifications such as PRINCE2®, AgileBA®, ITIL® and many others. Louisa is a coach, mentor, consultant, expert and trainer in the PPM space.
Event Registration Details

Event Date: Wednesday 28 March 2018, 5.00 pm

Registrations Close: Wednesday 28 March 2018, 4.00 pm

Event Location: DDLS, 7/553 Hay St, Perth WA 6000

Event Schedule:

5:00 to 5:30pm - Registration

5:30pm – 6:30pm – Presentation

IIBA® Australia Chapter Members: Free (must register for this event individually using their unique IIBA® membership number)

Non-Members: Free

Event attendance – 1 hour CDU – please retain your ticket.

All non-members are encouraged to become an Australia Chapter member to take advantage of free events plus many other benefits
Click the link below for details on how to become a IIBA ® Australia Chapter Member:
https://australia.iiba.org/chapter-membership
Our Local Partners

With over 20 years experience DDLS is the Australian leader in IT Technical Training, Certification and Professional Development, enabling customers to successfully deploy technology, effectively manage processes and deliver quality service.

Technology: Extensive range of authorised training from Microsoft, Cisco, VMware, Citrix, Apple, Checkpoint, Tandberg, Encase, Novell, Red Hat Linux, IBM Lotus.

Process: Internationally recognised Project Management, PRINCE2®, ITIL® and Business Analysis in alignment with IIBA, PMI, AIPM, itSMF & APMG.

People: Professional Development programs include time management, customer service and management training delivered as public courses and custom programs.

DDLS provides Authorised Prometric and VUE testing onsite at each of DDLS' six locations, promoting the value of industry leading certifications including MCITP, MCTS, CCNA, CCNP, VCP, CAPM, and PMP.

DDLS has learning centres in Sydney, Melbourne, Brisbane, Perth, Canberra and Adelaide
International Institute of Business Analysis® Australia Chapter Ltd
ABN 97 139 072 389 GPO Box 960 Sydney NSW 2001 Australia
Read more IIBA® Australia Chapter news & events at australia.theiiba.org.
Learn about the join today at theiiba.org.
Become a Certified Business Analysis Professional®(CBAP®) or Certification of Competency in Business Analysis (CCBATM).