Myth-busting Chinese Corporations in Australia
Sales Have Ended
Registrations are closed
Thanks for registering for "Myth-busting Chinese Corporations in Australia" on March 7 2017. ACRI events team. e: acrievents@uts.edu.au w: australiachinarelations .org p: (02)95148953
Sales Have Ended
Registrations are closed
Thanks for registering for "Myth-busting Chinese Corporations in Australia" on March 7 2017. ACRI events team. e: acrievents@uts.edu.au w: australiachinarelations .org p: (02)95148953
Description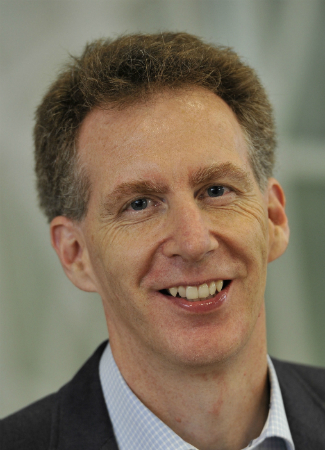 Myth-busting Chinese Corporations in Australia
Colin Hawes, Faculty of Law, UTS
Chinese state-controlled businesses are assumed to be following Communist Party or security service orders with little concern for their own commerical interests.
Private Chinese firms are conflated with state enterprises despite the enormous growth of the Chinese private sector over the past two decades. Lurking behind these judgements is a biased frame of reference that views Chinese investors primarily as a threat, especially when compared to foreign investors from elsewhere.
Dr Colin Hawes, Associate Professor and Director of Courses in the Law Faculty at UTS, will challenge these myths through case studies of major private and state-controlled Chinese corporations.
Dr Hawes has written a report on the subject for the Australia-China Relations Institute, to be published March 2nd.
6.00 pm start. Concludes at 7.30 pm.
About Colin Hawes (柯霖)
Colin Hawes is Associate Professor and Director of Courses in the Law Faculty at the University of Technology Sydney.
Dr Hawes studied Chinese at Durham University, UK, and in Beijing and Wuhan, China. He holds a Ph.D. in Asian Studies and an LL.B. from the University of British Columbia (UBC) in Vancouver. He practised law in Vancouver focusing on Asia-related cases before joining the UTS Law Faculty in 2005.
Dr Hawes is especially interested in the intersection between corporations, law and culture: how cultural values impact on the way that corporations behave in different societies, and how large business corporations can be held accountable for their actions. He has published numerous articles on Chinese corporate governance and Chinese law and society in international journals and a book entitled The Chinese Transformation of Corporate Culture (Routledge Press 2012).
Dr Hawes is currently engaged in collaborative research projects on the creative interpretation of corporate law by Chinese judges, and on the complex governance structures of large Chinese corporations.