My Vibe Business Boost Events are designed to give you that extra shot of wisdom and education to help your business go to the next level.
About this event
Ms Michelle Mitchell is a woman like no other, using her marketing background to grow her hobby blog Glamor Hippie about creating an organic, low-tox home for her family into a massive website and social media empire with thousands of fans. She is an absolute guru when it comes to branding, marketing, building a business from scratch, and kicking goals. She is the co-host of the Franki & Michelle podcast, which is one of Australia's top podcasts, and she is the author of the sell-out book Girl Got Game. She owns and runs her own Social Media Marketing Company and is the Marketing Director of the ICT Firm she runs with her husband.
But most of all, Michelle is a community builder, and she is passionate about supporting other women to reach out for their goals and attack their future with ambition and determination to succeed.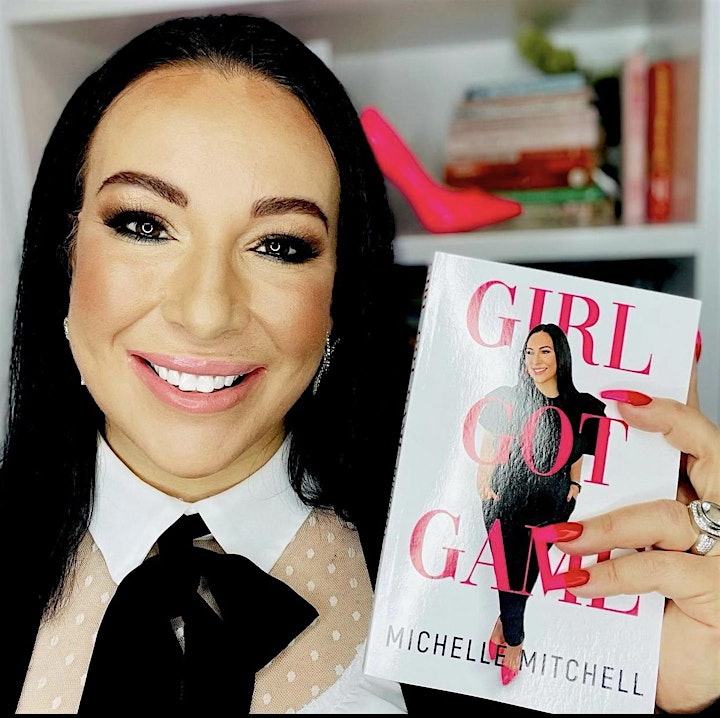 Organizer of My Vibe Network Business Boost Event
This networking group is for ambitious and motivated women in business who are passionate about adding value and helping others succeed.
It's for women who also want to make a difference, create a profitable business and live life on their terms.
We are all about building a supportive community of
women, believing the only limitation is your imagination.
This is a supportive and welcoming group for all things Entrepreneurial. We will share tips strategies and advice on a whole range of topics from sales to social media, list building, planning, launching and everything else in between!
Whether you are just starting out or looking to grow your existing business, or just learn a few new things then you are in the right place.
I invite you to all grab a cuppa, make yourself comfortable and get involved. Remember you will only get as much out of a group as you put into it so I really encourage you to take the time to join in with conversations, get to know each other and share interesting information/tips. So much value is to be had if you get involved and be active here. You will see the Active Members skyrocket with empowerment and support, so please do join them, get involved and be active in this Group so you reap the rewards of what a supportive community like this one has to offer!
Happy Networking Ladies,
Host Liz Walton
www.lizwalton.org
liz@lizwalton.org
0432427464
Host Janie Allen
www.styledge.com.au
jane@styledge.com.au
0438 837 808
Host Davina Brown
d@flamesfitness.com.au
http://www.davinabrown.juiceplus.com.au/