Description
Join us for a totally inspirational, engaging, fun and interactive session where you will learn:


The 7 secrets to mindfulness

The science behind it, know your brain – the latest in neuroplasticity and science based research

Paying attention on purpose

How to mindfully listen to clients/staff/family

How to have mindful conversations with clients/staff/family

Resiliency tips

How to choose your focus

Mindful leadership skills

Simple meditation/Qigong techniques

Simple breathing techniques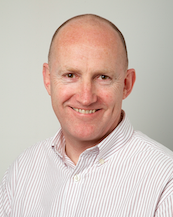 Peter Bliss is a mindfulness and human behaviour coach, an international keynote speaker and a licensed Demartini facilitator. He combines ancient philosophies, neuroplasticity and epigenetic science based research and his own corporate experience to help individuals and businesses gain focus, clarity and direction.
His educational background is in Mathematics, Science, Psychology and Marketing and he is currently doing a Masters in Human Behaviour. He is a certified meditation, Tai Chi and Qigong teacher and a father of 5.
Prior to founding his company Business is Bliss 12 years ago, he was MD of a company for 6 years and also worked in senior management and marketing roles with large blue chip multinational companies for over 20 years.