Description
My Keto Clinic presents Professor Grant Schofield (New Zealand) & Des Harp (My Keto Clinic) for an Informative talk on Fasting and Low Carbohydrate Diets.
In this informative event we will discover the latest science on Fasting and Low Carbohydrate diets.
Professor Grant Schofield is leading the wave of change in how we think about our health. Dubbed "the Fat Professor", he is at the forefront of challenging the widespread fat phobia that has pushed us to eat a diet full of processed, carb-laden food.
Des Harp, Owner of My Keto Clinic will discuss what it means to live and to be in ketosis from a biochemistry viewpoint. Des will be discussing the functions of cholesterol, adrenal function, inflammation, digestion and more.
The event will include time for Q&A
General Admission tickets are $30 + eventbrite fees
VIP Tickets are $120 + eventbrite fees (click Tickets at top to see what this ticket includes)
---
About Professor Grant Schofield: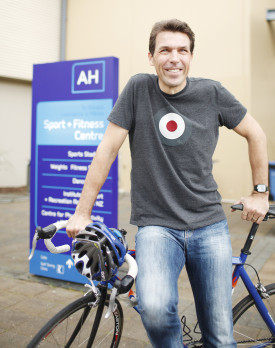 Grant Schofield is a Professor of Public Health (Auckland University of Technology) and director of the university's Human Potential Centre (HPC) located at the Millennium Campus in Auckland, New Zealand. His research and teaching interests are in wellbeing and chronic disease prevention especially reducing the risk and eventual mortality and morbidity from obesity, cardiovascular disease, and diabetes. He is also the Chief Education Advisor Health and Nutrition. He has written the popular books - What the Fat and the most recent What the Fast.
Find out more about Grant here:
Facebook page: facebook.com/Prof.Grant
Twitter account: twitter.com/grantsnz
Youtube channel: youtube.com/user/profgrantschofield


About Des Harp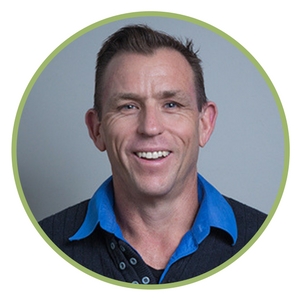 Des Harp is an Integrative Medicine Compounding Pharmacist. Des is the owner of My Life My Health | Medical | Compounding | My Keto Hub| My Keto Clinic and was drawn to compounding from his previous careers as a chef and industrial chemist where formulating plays a big role in both food science and pharmaceutics to obtain the highest quality product.
Des' professional interests are in the areas of functional medicine and its relationship to good health through my healthy 5 approach of:
1. My Digestion & Detoxification Health: The centre of digestion & regulating liver function.
2. My Hormone Health: balance your master control centre.
3. My Diet & Lifestyle Health: blueprint for diet, exercise and mindfulness.
4. My Brain Health: Methylation & modulation of your neurotransmitters.
5. My Fertility Health: Being at your best of health for conceiving, birth for the best start for your baby.


My Life My Health
My Life My Health - http://mylifemyhealth.com.au
155-157 Wickham Tce
Brisbane Qld 4000
Ph: 07 3832 2888
info@mlmh.com.au
At My Keto clinic we work with people who are committed to getting their health on track and living energetic, fulfilled lives. Whether you're just starting out on your health and wellbeing path, or you're wanting to take your health and vitality to the next level, our medical practice, compounding pharmacy, My Keto Hub and My Keto education clinic will help you achieve sustainable results.
---
FAQ's
What are food and drink options?
Food samples of our delicious My Keto Broth will be available for tasting.
Tea, coffee and water will be available .
We suggest you make dinner arrangement in the local area before or after the event.
Is there parking at the Venue?
United Services Club Parking and Transport Details.
The Club is located within the Brisbane CBD and is easy walking distance from Central Station. A Car Park is incorporated within the Club complex. The United Services Club phone number is (07) 3831 4433
Car Parking
The United Service Club Queensland car park is located at the rear of the Club. Entrance is via Upper Edward Street, located between Wickham Terrace and Leichardt Streets. After 5pm parking is complimentary. Please contact the United Services Club if you require more details.
Travel Guideline - Approximate times
Central Station 4 minutes
Roma Street Station 10 minutes
Queen Street Mall 7 minutes
I can't make it on the night. Can I get a refund?
Tickets will be refunded one week before the event.
Can I transfer my ticket to another person?
Yes tickets can be transferred to another person. Please email us through the change of details.
All ticketing inquires can be sent to clinic myketoclinic@mlmh.com.au or Phone: 3832 2888