Description
My birth toolkit is a COMPLETE and COMPREHENSIVE antenatal class with a difference! It's:
POSITIVE
PRACTICAL
& FUN!!!
Come and join me for an action-packed day which focusses solely on HOW YOU CAN HAVE A WONDERFUL BIRTH EXPERIENCE!! It's all about learning what to DO and how to OVERCOME YOUR FEAR so that you can be EXCITED about birthing your baby! :)
What makes it so unique?
In addition to learning over 50 PRACTICAL TOOLS (incorporating both active and hypno-birth principles) that you can apply IMMEDIATELY to prepare for birth and parenting, you will also have access to the ONLINE course (which includes additional material such as videos, articles, forum, quizzes and much more!) PLUS handouts, a gift pack for mum AND ongoing phone/email/group support.
On top of all that, the workshop is held at the beautiful Campbelltown Arts Centre and has a wonderful relaxing atmosphere.
It is the perfect preparation for every mama and birth partner!! :)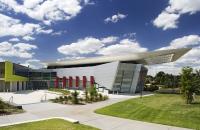 Schedule:
9.00am - 9.30am Arrive early so you are relaxed and can pre-order your lunch if you wish to eat at the Cafe
9.30am - 12.30pm Workshop
12.30pm - 1.00pm Lunch break - enjoy the beautiful food at the Cafe
1.00pm - 4.00pm Workshop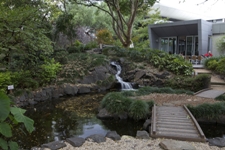 For more information (and to download a FREE Birth Affirmations ebook), please visit my website: www.naturalbirthconnection.com
Feel free to contact me with any questions: christa@naturalbirthconnection.com
And join me on Facebook! www.facebook.com/NaturalBirthConnection