The Macleay Valley Business Awards Gala Dinner 2021 celebrates and congratulates the businesses and people who have entered the 2021 Awards
About this event
The Macleay Valley Business Awards Gala Dinner 2021 celebrates and congratulates the businesses and people who have entered this year's awards.  We invite you to help us celebrate the achievements of the brightest and best the business community of the Macleay Valley has to offer.
Tickets are sold individually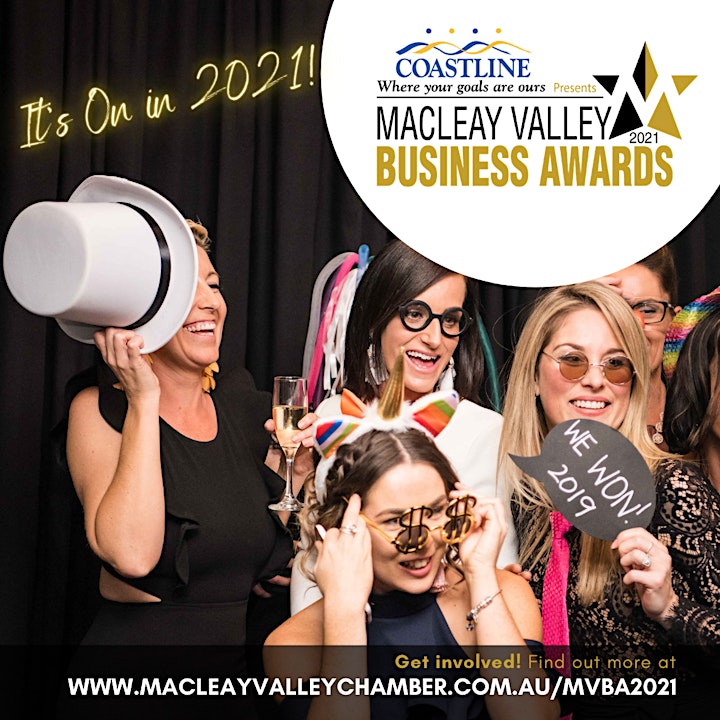 Organiser of MVBA Gala Dinner 2021
Macleay Valley Business Chamber is a business support organisation that represents, informs and connects the local business community.
The Macleay Valley has a diverse economy, boasting a unique blend of retail, rural, hospitality and tourism.
Our purpose is to provide a forum for local business members to interact with each other as well as to engage with representatives from local, state and federal government as well as other community organisations.