Description
Open Garden Tours of Musk Farm, in the Daylesford region of Victoria.
Times shown are start times




Musk Farm
Musk Farm is our private property, located 6kms from the heart of Daylesford, Victoria. Our property has a beautiful history of landscape design and transformation, and our garden is a full-time project, with over 200 rare or difficult to obtain plantings on site.
We are very proud of the beauty of our property, the amount of attention it demands year-round requires us to have a team of up to three gardeners on site daily. Every season brings an abundance of colour and highlights to its landscape design, which warrants us sharing the beauty and inspiration our garden is constantly creating outdoors. We are now offering Open Garden Tours to small groups of people.
Open Garden Tours
Our tours run on set days usually, weekends and pre-booking is a requirement. We keep our tour groups small so our visitors have the opportunity to ask for tips and have questions answered along the way. Our garden tours are designed to be educational as well as entertaining and include a 45-minute walking tour through our 15 garden rooms.
Devonshire tea is offered as part of your tour experience. Weather, permitting, this will be served on the North Terrace and Chestnut lawn. In winter, morning and afternoon tea will be served in the dining room and formal siltting room of the Musk Farm Homestead. If you have any concerns or enquiries the best method is via muskfarm@bigpond.com
PLEASE NOTE: Tour will not run on days with a Fire Danger warning above HIGH
Published times are start and finish times. the tour will start at the time indicated on your ticket

Aside from our garden tours, we also have available a Four-Season Package comprising a tour in Winter, Autumn, Spring and Summer which is offered at a discounted rate, to enable guests to enjoy the wonderful seasonal changes that occur throughout the year. Should you wish to gift someone a general Gift Certificate this is an option for you. Please contact us at muskfarm@bigpond.com for more information.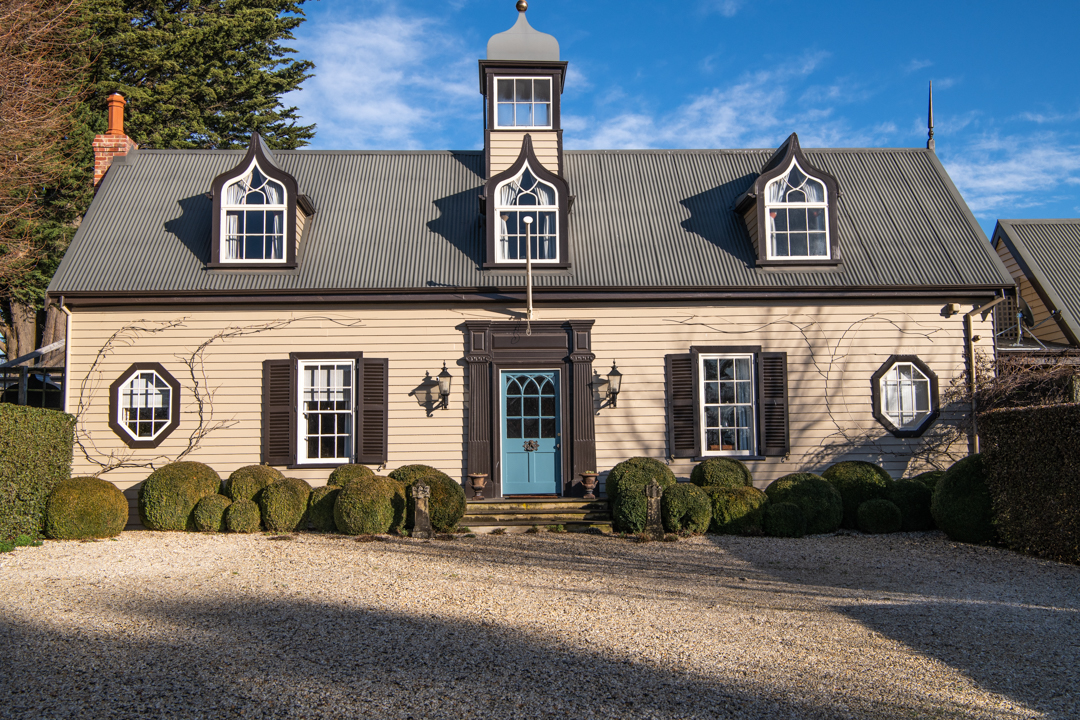 FAQs
What can I bring into the event?
Bring a camera, you may also require a raincoat or umbrella. Closed footwear is recommended and gumboots may be preferential if you are touring in winter.
How can I contact the organiser with any questions?
You can email muskfarm@bigpond.com with any questions prior. If time isn't on your side, visit www.muskfarm.com for more contact options.
Can we bring our dog/pet with us?
Apologies but no. We don't allow pets or animals on site. We often are using a strong fertiliser or manure (dogs love rolling in blood and bone), pesticides and chemicals in the garden to treat and care for our massive range of plants and trees, not to mention the lawns we keep. Given the rarity of some of our plantings, we must ensure they get the best possible care and they have to come first. We love dogs, and our resident dog is a handful to watch and of course requires constant washes himself but experience has taught us that this in itself is very difficult. We love all fur babies but cannot pose a risk their health or safety. For the safety and health of your pet, we cannot allow them on site.
What's the refund policy?
You are welcome to email muskfarm@bigpond.com with any enquiries regarding refunds though refunds may not be guaranteed depending on the time of purchase.
What are my transport/parking options for getting to and from the event?
We only have limited parking on site and advise carpooling if touring with friends. We also recommend the Daylesford Spa Country Railway which is a tourist train which runs weekends. There's a dedicated stop for Musk Farm situated a few doors down from the entrance to our property. Visit www.dscr.com.au for more details.


What can I bring into the event?
Please dress to match the weather. In summer you may want an umbrella for shade but in the least please bring a hat. You may also require a raincoat or umbrella. Closed footwear is recommended and gumboots may be preferential in winter (for us the cooler months are May through to October). You wouldn't want to miss some of our amazing chaster daisies or frilled tulips up close, so feel free to bring a camera or take photos on your phone. If you do, please tag us on social media, we love seeing other perspectives of our property and often share your photos out with others.
Organiser of Musk Farm Open Garden Tours, Daylesford region Victoria
Musk Farm is a three-and-a-half-acre country property , 6 kms from Daylesford.
The house and grounds were the original Musk Primary school, founded in 1872. The school was decommissioned in 1993 and the land and property were sold.
Stuart Rattle and his partner, Michael O'Neil purchased the dilapidated schoolhouse in 1998. Over the next 15 years the house was expanded, and the barren grounds were developed into 14 exquisite garden rooms. The centerpiece being the oval, which is enclosed by a dense 3-meter  hedge. 
Stuart's creative flair and attention to detail is still evident today as the use of hedges; gates and garden ornamentation combine to carry the eye through various vistas and create an excitement of anticipation. An exceptional example of this is seen when standing in 'The Dixter', on the School Road edge of the property, and looking across the Chestnut Lawn, through an opening in the X Cupresses hedge and into the Tank Garden.
Standing in the Champagne House on the northern end of the Tank garden, the eye is drawn through a border of twelve, 10-meter Cupresses sempervirens standing sentinel either side of the 25-meter reflection pool. Beyond this is the formal garden known as Pembrokshire, which leads up to the motor-court and hedged driveway, from where the visual journey continues as one's gaze is transported up the hillside beyond the property.
The Rhododendron Garden is home to over 30 varieties of Rhododendron and leads down to the Rhododendron Lawn which is dominated by a majestic cedar. From here one looks through 'doorways' in the Oval Hedge to ornate urns on the opposite side. 
The Woodlands  area in Spring is a mass of Daffodils, grape and blue hyacinths and provides the best view of the house. From here the house appears to be rising from numerous Buxus sempervirens which have been shaped to create 'clouds'.
The Woodlands is overshadowed by oaks trees is also home to the Chinese Pagoda, Stuart Rattle's 50thbirthday present to himself.
Other garden rooms include the Autumn Garden; the Rondial, which contains the potting shed (the original school toilet); The Font Court, at the rear of the studio, and the Terrace Garden, above the Tank Garden.
The North Terrace, a large paved area adjacent to the kitchen door is punctuated by a series of small garden beds and centered by a rapidly expanding Olive tree. This area provides a wonderful al fresco dining area and leads directly onto the Chestnut Lawn, which creates a shady alternative in the warmer months.
The property was sold in 2014 and the clock tower, workshop and garages were  added by the new owners. As were the caged fruit and vegetable structures and the Apple walk which leads to the North Terrace. Their contribution was to repair the neglect that the garden had fallen into following Stuart Rattle's death and to build on his legacy. Ray Williams, himself a renowned plantsman, introduced many new and unusual perennials and transformed the garden to beyond its previous glory.