The Opening Night and Concert for "Musicality in Mparntwe" Exhibition
About this Event
The exhibition "Musicality in Mparntwe" celebrates the music played and composed in the town also known as Alice Springs.
Dina Indrasafitri has curated a number of her artworks fueled by the musical experiences she encountered in Mparntwe to be enjoyed with the very songs and musicians that inspired these artworks - made possible by using QR codes and smartphones.
Appropriately, this exhibition will open with music! Get in time to be the first ones to experience this multi-sensory exhibition and to watch the musical performances by Gurun, Dina Indrasafitri's own band, and Gav the Tinker (Gavin from The Holy Dimes).
As there are restrictions on how many people can attend the indoor concert due to COVID-19 precautions, it is recommended that you book your place.
The exhibition itself will run from November 14 to November 21 2020.
This event is made possible by the Creative Arts Response Grant from the Alice Springs Town Council.
See you there!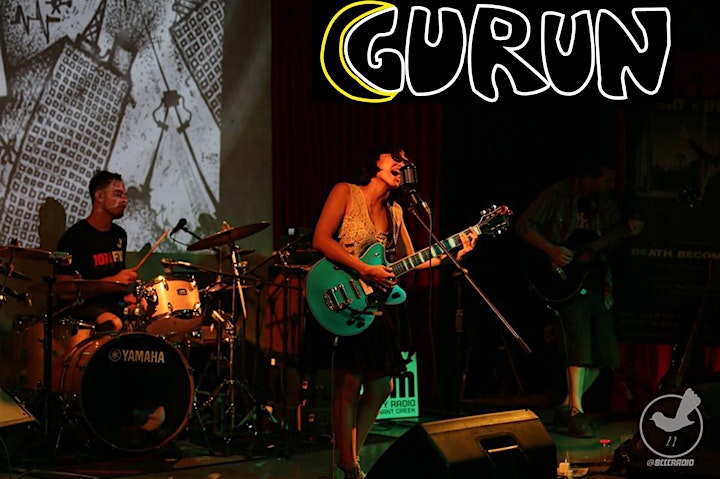 NOTES:
Please bring your smartphone and earphones to enjoy this exhibition fully!
As per the usual COVID - 19 precautions, please do not come if you are unwell or suspect that you have been exposed to Corona virus.
Gurun's music is a little loud - we are going to tone it down to suit the occasion and space but bring earplugs if you are concerned about your hearing or that of your little ones.
Please bring cushions, chairs or bean bags to sit on if you feel that you won't be comfortable standing for a long time.