Description
WA Seniors Week 2017 is an opportunity to celebrate the valuable contribution that seniors make to our vibrant community. Come and join us as the Belmont City College band takes you on a musical trip down memory lane. Enjoy your old favourites while enjoying the company of friends. Please note RSVPs are essential.
Morning tea is provided.
Please contact the Community Development team on 08 9477 7219 or email community.development@belmont.wa.gov.au for further information.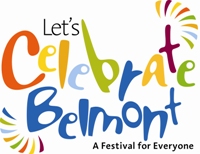 This event is part of the City of Belmont's Le'ts Celebrate Belmont Festival.