Description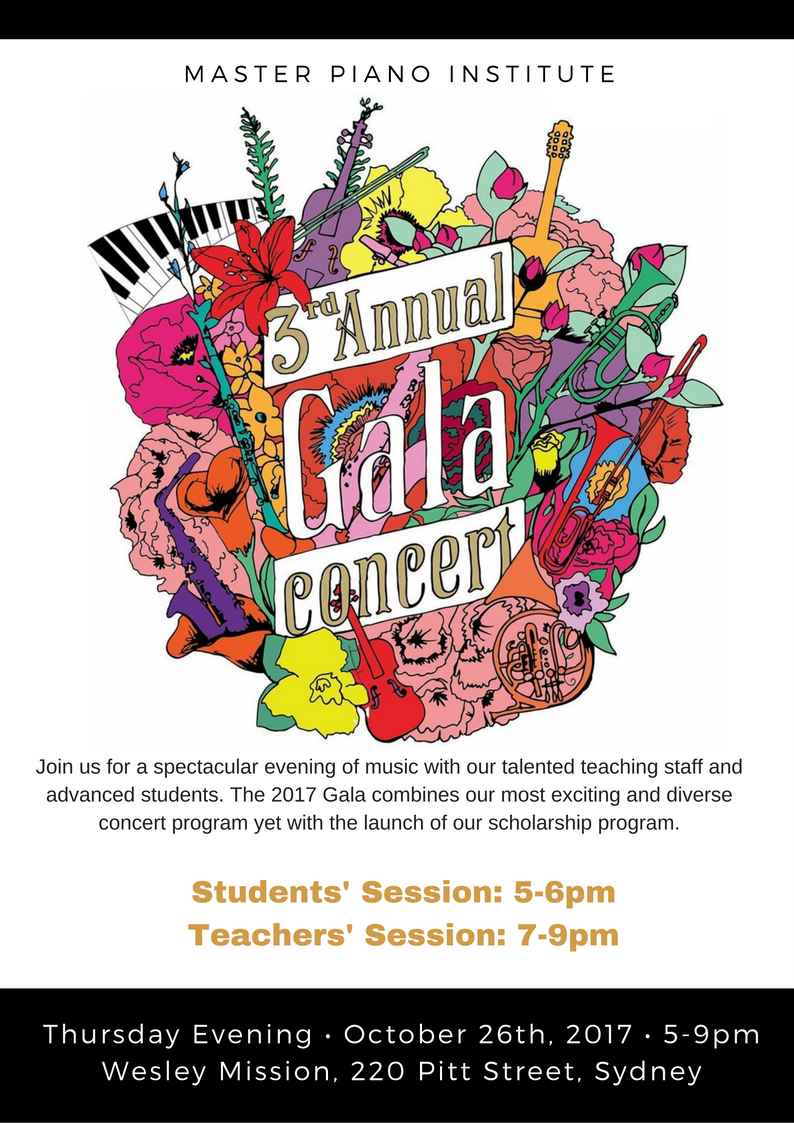 Join us for a spectacular evening of music with our talented teaching staff and advanced students. The 2017 Gala combines our most exciting and diverse concert program yet with the launch of our scholarship program.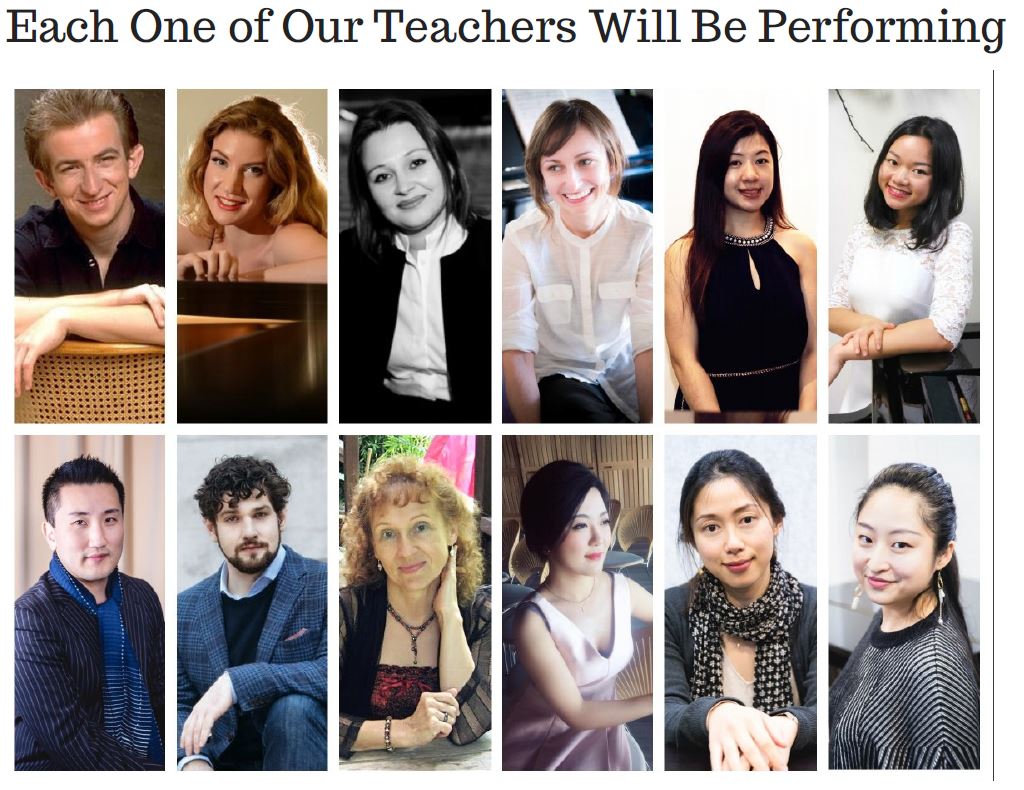 Program:
Rachmaninov's 2nd piano concerto performed by renowned concert pianist Alexey Koltakov,

Piazzolla Libertango for Piano and Cello

Semetana My Homeland for Piano and Violin

Chopin Nocturne and Waltz

Beethoven Moonlight Sonata 3rd Movt

Mozart Sonata for 2 pianos

Mozart Alla Turca in Jazz

Opera highlights

8-hand work, to be performed by 4 of our teachers on the world's best piano: a Fazioli. In fact, we've booked TWO special concert instruments for the occasion, so that all performers will be playing on the kind of piano that's usually reserved for big international names.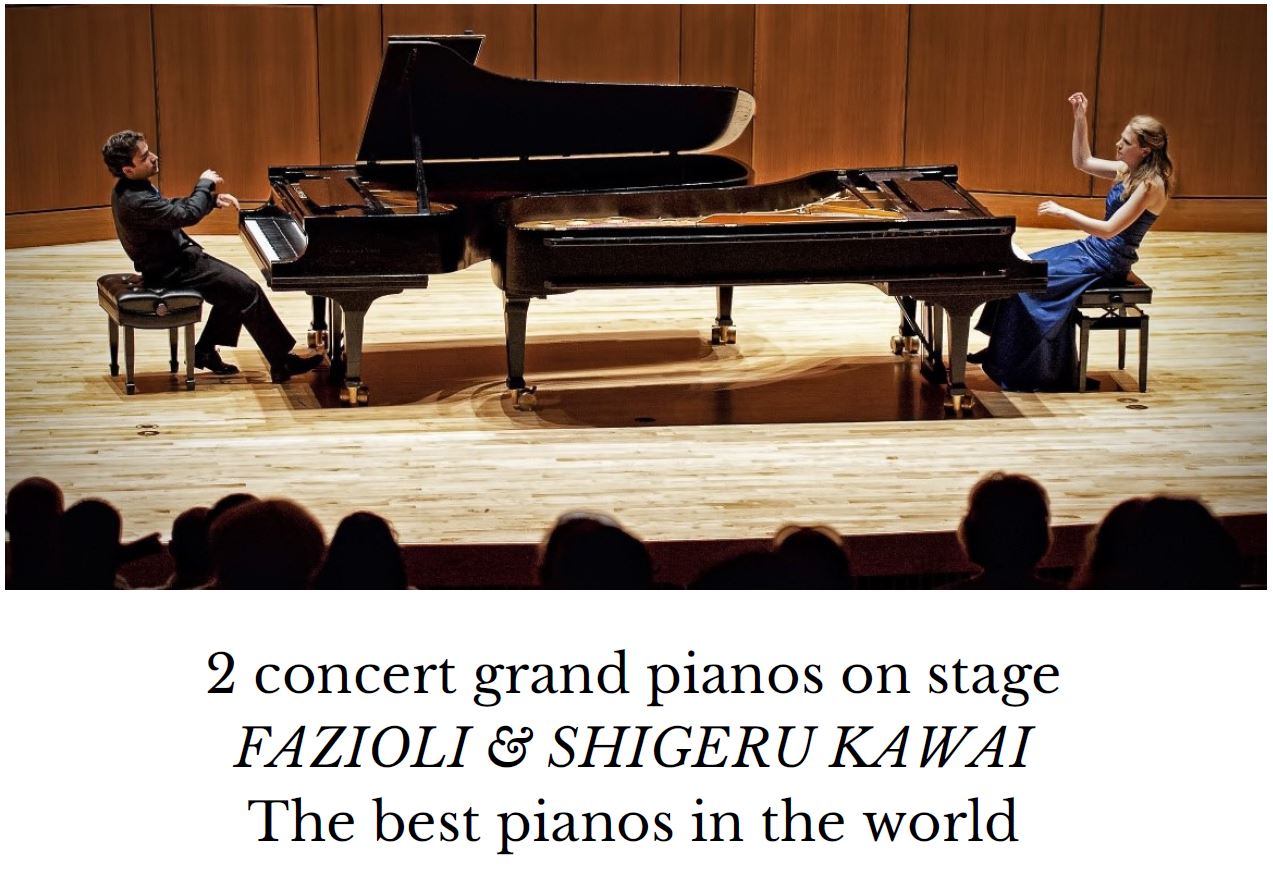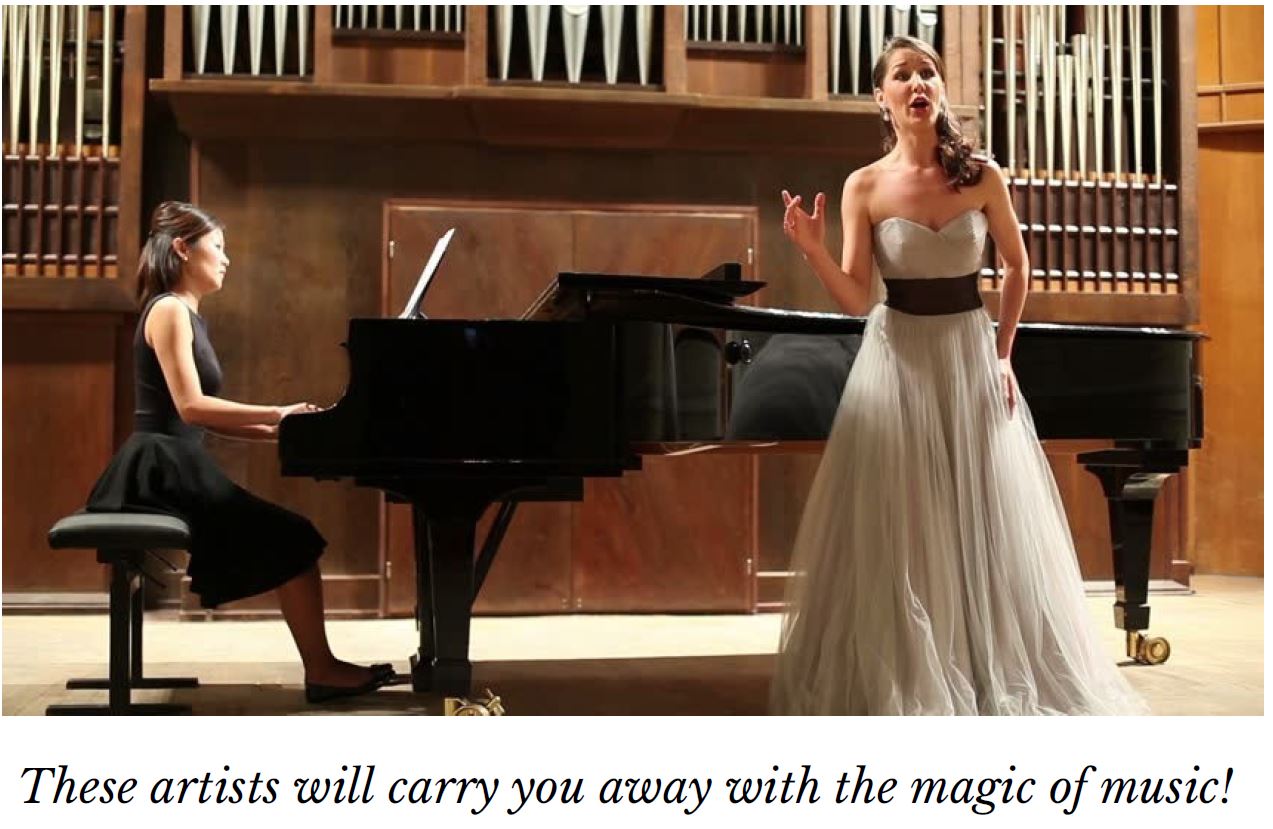 We're equally excited about sharing the details of our scholarship program with the Master Piano Institute community. We've been trying to find a way to invest even more in our students, and can't wait to support the development of piano talent with this program. To celebrate, we're putting away 15% of our ticket sales to contribute to scholarships for our talented students of any age or level.
You can also make extra donation to support them!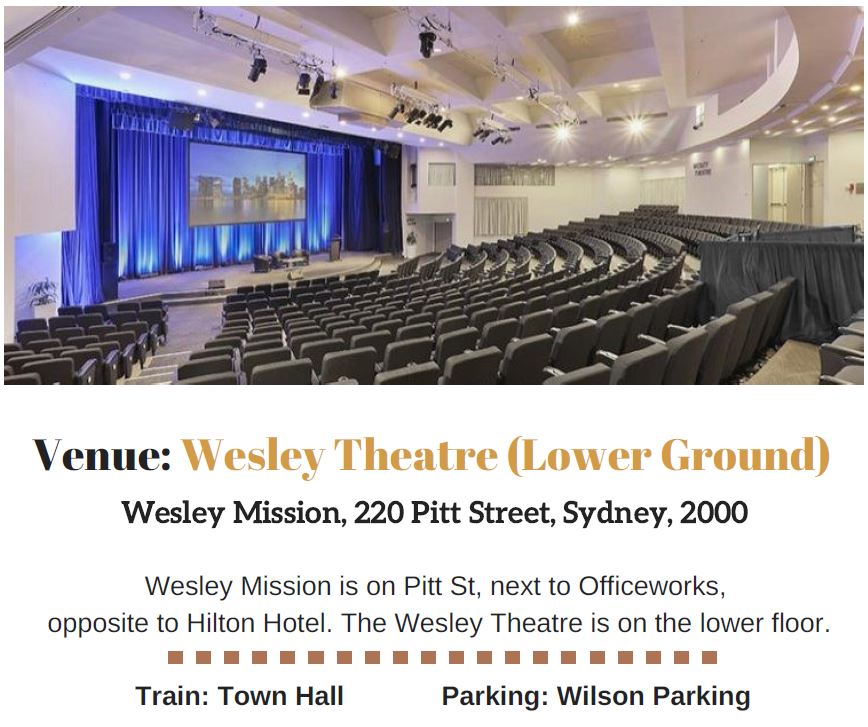 Book now - don't miss the opportunity to listen to world-class musicians sharing exciting music on unbeatable instruments - in support of developing musical talent.
All tickets include 1 hour student concert starts from 5pm.
Students Session: 5-6pm
1 Hour Break
Teachers Session: 7-9pm