Description
Most educational research focuses on formal sites of learning such as school. Yet, children's collaborative learning often takes place beyond the school gates.
What are the main trends when children enter joint learning processes that are not scaffolded by school routines and rules of authority? What are the implications for future schooling of partnering with alternative learning institutions?
Professor Kirsten Drotner (University of Southern Denmark) provides answers and examples based on studies of children's learning at semi-formal learning sites such as museums, science centres and galleries.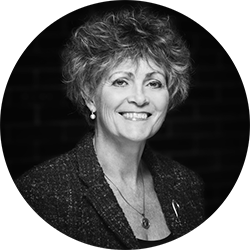 Kirsten Drotner

Kirsten Drotner is professor of media and communication studies at the University of Southern Denmark and founding director of the Danish Research Centre on Education and Advanced Media Materials (DREAM) and Our Museum. Her research focuses on audience studies, children's media and information literacies, and digital heritage communication. She is (co-)author and (co)editor of more than 30 books and over 200 scholarly articles and book-chapters, most recently The Routledge Handbook of Museums, Media and Communication (co-edited, 2018). A fellow of the International Communication Association and recipient of the Association's Applied Research Award, she is passionate about bringing research evidence to bear on policies and practices.