Location
Telstra Labs
242 Exhibition Street
Melbourne, VIC 3000
Australia
Description
Win a 'Fast Pass' to the interview stage of our next Sydney program, SYD6
We're a startup accelerator running programs in Sydney, Melbourne, Brisbane and Perth and help founders scale their startup smarter and faster. We're also backed by Telstra, a world-class technology company.
Applications for our next Sydney program open on 2 October and this is your chance to skip the first round of shortlisting and go straight to the interview stage.
Our next program will accelerate founders who have been working on their tech startup for at least 6 months, have a team in place (maybe just a co-founder), have customer traction and have global ambitions to do something genuinely meaningful.
If this sound like you, then don't miss your chance to shine in front of the muru-D team, mentors and investors at our Golden Ticket Pitch Event.
Golden Ticket Pitch Event Details
You've got 60 seconds to wow a panel of judges with your startup and team. No slides, just you and a mic. Winners receive a "Golden Ticket", which gets them to the interview stage of our next program.
The details:
Doors open at 6pm

Pitches commence at 6.30pm sharp

Winners announced and networking

Event concludes 8.30pm
Want to Pitch?
Easy, just select an 'I want to Pitch' Ticket.
Want to Watch?
Great, grab yourself an 'I want to Watch' Ticket.


About muru-D
muru-D is a startup accelerator running programs in Sydney, Melbourne, Brisbane and Perth and help founders scale their startup smarter and faster. We're backed by Telstra, a world-class technology company.
muru-D Sydney is on the search for startups working on challenging global problems.
This year muru-D will offer 10 startups a place in our program who will receive:
Expert coaching and mentoring

Workshops and events to develop business and leadership skills

Co-working space

An international trip to an exciting startup hub

$75K of seed funding
muru-D's terms are extremely founder friendly. The investment is $75,000 on an uncapped SAFE* note with 50% discount. *SAFE note: Simple Agreement for Future Equity (SAFE) note.
Applications for the next Sydney program open on 2 October and close 2 November 2018. The program kicks off 30 January 2019 and runs for 6 months.
Our Partner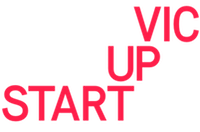 muru-D and Startup Victoria is partnering up on this event. Startup Victoria is a not-for-profit organisation set up to encourage more people to be founders, and to help founders to be more successful. We work in collaboration with entrepreneurs, industry, community and educational institutions to support the growth of Victoria's startup ecosystem.

FAQs
Does the whole team need to be there and pitch?
We'd love to meet your team, but if they can't be there, no problem, just send along your best storyteller.
Do I need a slide deck?
No slide decks at this event, it's just you and a microphone.
How many startups will win a "Golden Ticket"?
If there's more than one super awesome startup pitch, we'll consider awarding more.
How many pitches will there be on the night?
There will be a max of 60. Get in quick, so you don't miss out!
Am I guaranteed to pitch if I'm on the waitlist?
We'd love to get through as many pitches as we can on the night. Pitch orders will be in a first in, first served basis. If we have time, we will open the stage up for our waitlist and then whoever wants to pitch from the audience.
Will the winner/s be announced on the night?
Yep, they sure will.
Does it cost anything to attend?
Nope. Zero. You'll just need a ticket.
If I don't win a Golden Ticket, am I still eligible to apply to the SYD6 program?
Yes, of course! There's another way to make it to our interview stage. Apply online and fill out our SYD6 Application Form. We won't discount your application just because you didn't win a Golden Ticket. In fact, we'd encourage you to pitch and apply online to increase your chances.
My startup is producing dog collars, am I eligible to pitch?
That depends. If your dog collars have a tech component that solves a widespread problem, then yes. If it's simply a bedazzled fashion item to help a pooch stand out at the park, then no. (Even though we do love fashion conscious pooches).
How do I get there?
Enter 242 Exhibition Street - Telstra Building.
Head straight up the escalators and then the wooden stairs to Level 2 (Telstra Labs).
Please let us know if you have any special access requirements.
Will I be fed?
Yes, drinks and nibbles will be provided!
Is there parking?
Unfortunately, no.