Description
Date: Friday 15 September, 2017
Time: 5:30pm doors open & welcome drink; game begins 6pm sharp
Cost: $59 AM Members; $69 non-Members (includes welcome drink on arrival). Strictly 18+
---
A prized piece of the Australian Museum's collection is missing. Are you willing to do what it takes to find it, even if that investigation draws you deeper into danger?
It's a gala evening at the Australian Museum , celebrating the Museum's 190th birthday. But when a prized object from the Museum's world-famous collection is discovered missing, you and your team of colleagues must uncover why and where it's gone.
Are you willing to risk your life to learn the truth, even if your mission draws you ever deeper into danger?
Embark on an investigation that winds its way through the Museum's public and private spaces. Search for clues, crack codes and try to avoid unwelcome surprises as you try to solve the mystery!
Blending reality and fiction, Murder at the Museum is a fully interactive mystery game for grown ups. Explore the Australian Museum after-hours, challenge your powers of logic and deduction, and be in the running to win great prizes.
With a free drink on arrival and a bar open all night, you'll have no trouble getting into the story. Dress to impress and afterwards, enjoy the glittering lights of Sydney from No. 1 William, our rooftop dining room. Purchase a 2-course meal deal or stay for another drink.
Be quick – the first instalment of this unforgettable Australian Museum event sold out in advance, so book fast if you don't want to miss out!
Tickets include a welcome drink from 5:30pm. The game begins at 6pm sharp. Strictly 18+
BOOKINGS ESSENTIAL
______________________________________
A Dinner Offer at our rooftop restaurant, No. 1 William, is also available. To book a table immediately following the event, pre-purchase a 2-course meal by visiting www.createconsultants.com.au/ticket-sales
Image: Creative Commons
---
Presented by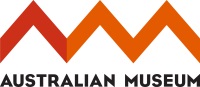 Supported by