Description
BismiLlahi Ar Rahman Ar Raheem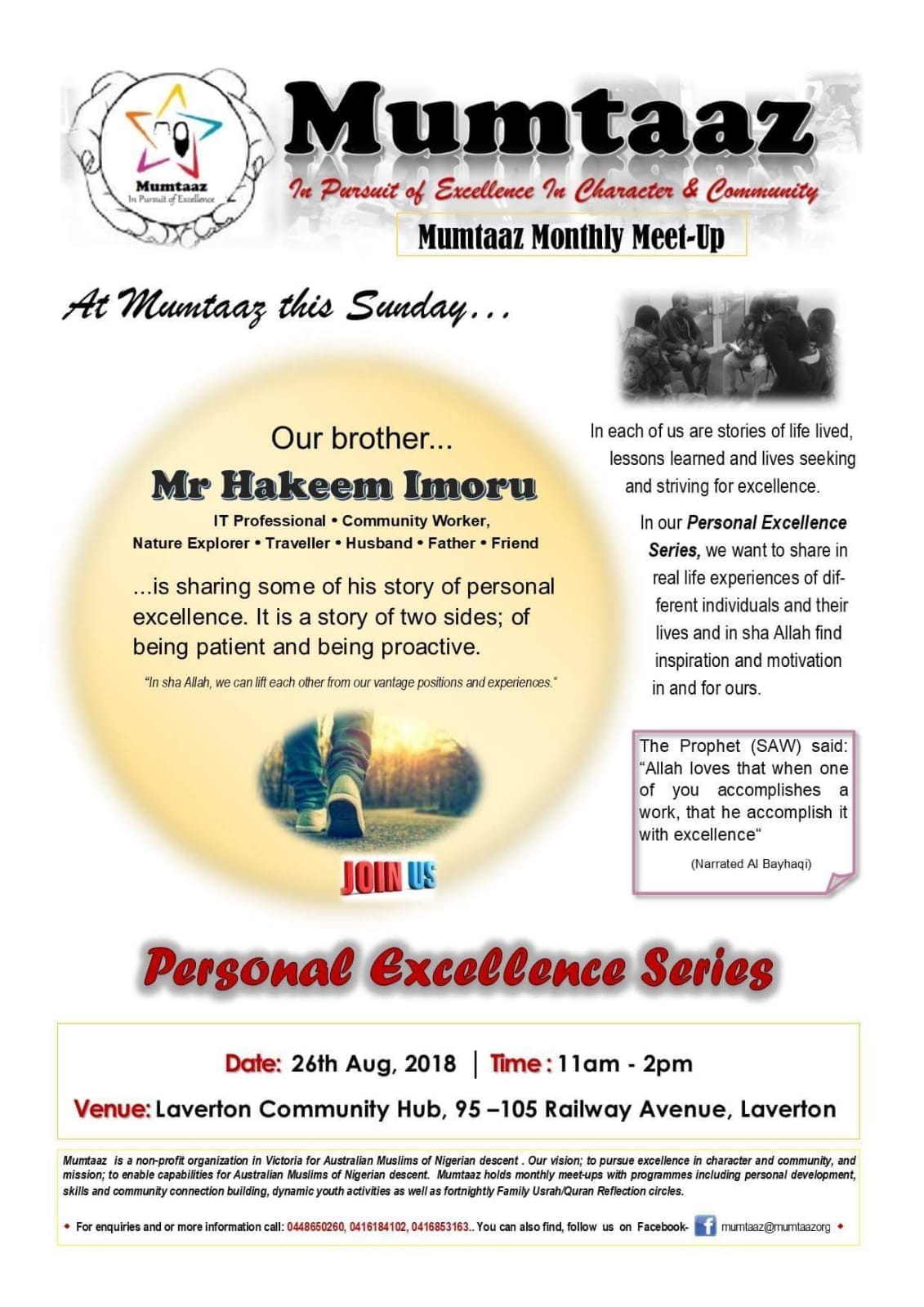 As Salam Alaikum Wa RahmatuLlahi Wa BarakaatuHu,
Its happening this Sunday In sha Allah!
Our Personal Excellence Series launches off at the Mumtaaz Meet-Up August
It's about sharing and caring!
It's all about pursuing excellence in Character and Community
We look forward to another meaningful time together, in sha Allah.
See you Sunday, in sha Alla!
Ps: Remember to bring a plate to share :)
FAQs
What are my transport/parking options for getting to and from the event?
There is ample car parking space and the venue is only 300m walking distance from Laverton train station.
It's a Family Event (all age)