Description
BismiLlahi Ar Rahman Ar Raheem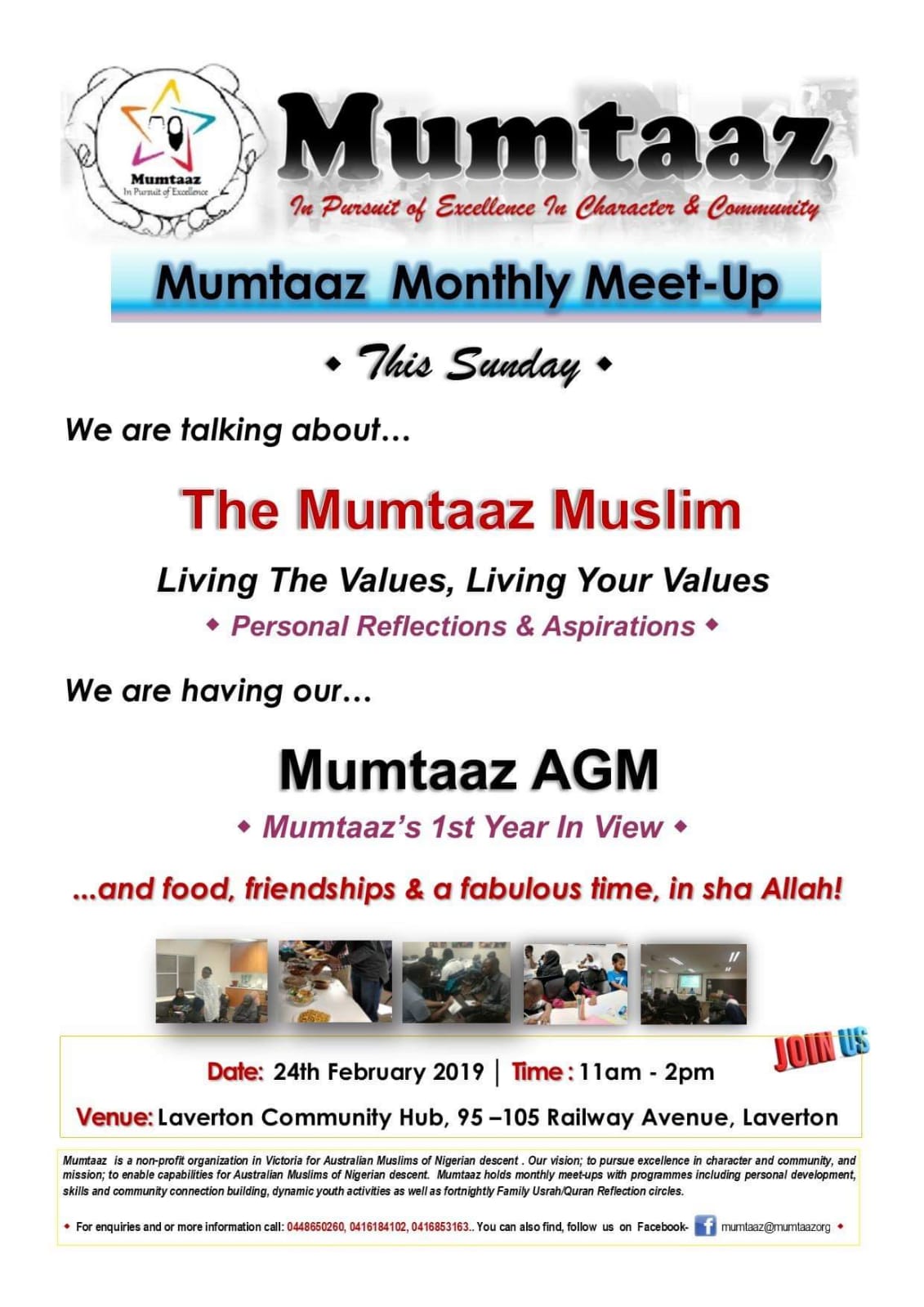 As Salam Alaikum Wa RahmatuLlahi Wa BarakaatuHu,
Our 1st Mumtaaz Monthly Meet-Up for 2019 is here!
Alhamdulillahi Rabil Alamin
Dear brothers and sisters,
in sha Allah, this Sunday the 24th of February, 2019 we are kicking off powerfully for 2019 by exploring our values as Muslims and how we are living those values in our lives.
We will in sha Allah reflect on past months to see how far we have traveled and make aspirations for months to come to ask ourselves how much further we want to go to reach our goals in pursuit of excellence in our lives, with one another and in serving our Lord.
We will also be holding our Mumtaaz AGM for 2018 on the day.
As usual, we look forward to a great time together; of learning and loving each other for the sake of Allah. May Allah preserve our lives and grant us Barakah in our affairs. Amin.
See you on Sunday in sha Allah, don't forget to bring a plate to share. :)
FAQs
What are my transport/parking options for getting to and from the event?
There is ample car parking space and the venue is only 300m walking distance from Laverton train station.
It's a Family Event (all age)