Description
BismiLLahi Ar Rahman Ar Raheem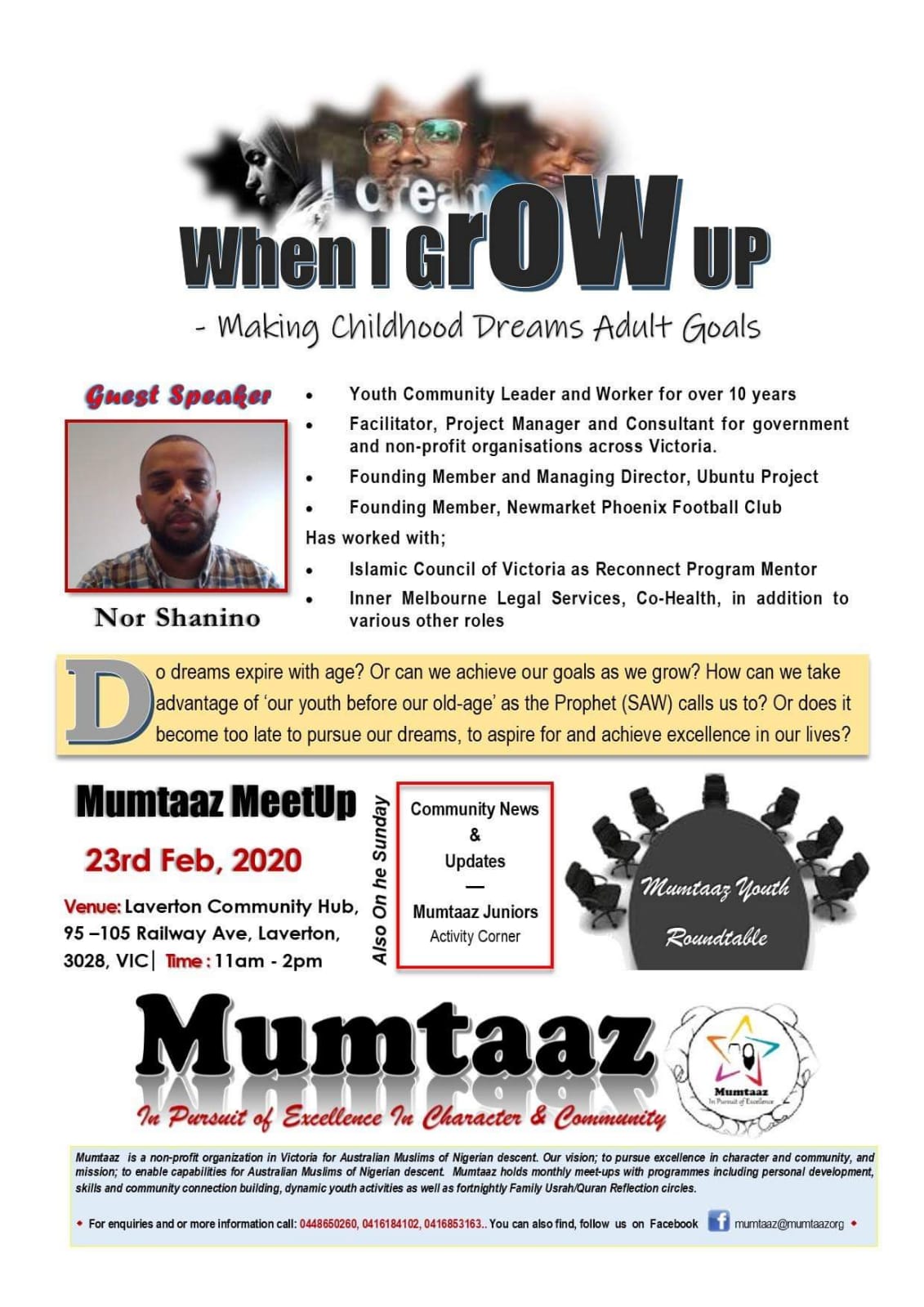 Dear family,
Asalam Alaykum Waramatullahi Wabarakatuh
Dear brothers and sisters, alhamdulillahi rabil alamin for the gift of life, the blessings of Eeman and abundance of Allah's Favours in our lives.
In sha Allah, we are preparing for our February MeetUp coming up next week Sunday, 23rd of February. We are continuing with our theme; 'Growing'.
The topic for February is - When I Grow Up - Making Childhood Dreams Adult Goals.
We have a guest speaker coming - Brother Nor Shanino; Youth leader, mentor and worker, community development champion, founder and member of several groups and organizations, to share from his experience, knowledge and skills.
We are also looking forward to a stimulating and inspiring discussion at a Mumtaaz Youth Roundtable.
We have quite a number of exciting news, updates and catch ups on the day, and of course plenty of delicious food and blessed company with you all in sha Allah.
Please come. May Allah preserve our lives and grant us another Barakahfilled time together in sha Allah, Amin.
FAQs
What are my transport/parking options for getting to and from the event?
There is ample car parking space and the venue is only 300m walking distance from Laverton train station.
It's a Family Event (all age)