Mums Inspiring Mums (MIMS) - Reconnecting mums with themselves and their community!
About this event
MIMS Cronulla 26th May
MIMs - Reconnecting mums with themselves and their community. Creating time and space to laugh, learn and be inspired!
'MIMs' events are about physically connecting with other women, off a screen and away from the kids! You're guaranteed to meet amazing, like minded women in a fun and relaxed environment!
Beach Burrito, Cronulla. 6:30-9pm
Your ticket includes:
- Arrival bubbles
- Guest speaker
- Goodie bag with samples and vouchers
Schedule
6:30 - Arrival and welcome bubbles
7:00 - Dinner and mingle (If you fancy eating, if not eat before you arrive)
7:30 - Guest Speaker: Michaela Jean - Naturopath and Clinical Nutritionist discussing ways to optimise your child's gut health and immunity
8:10 - Mingle and connect
9:00 - Leave inspired
Our Guest Speaker
Michaela Jean is a Naturopath and Clinical Nutritionist who specialises in gut, skin and hormone health; also working with young couples trying to conceive and helping young families optimise their gut and immune health.
At MIMs, Michaela will discuss the importance of gut health and nutrition for avoiding catching bugs at school and will give some practical tips on how to strengthen your little one's immune systems.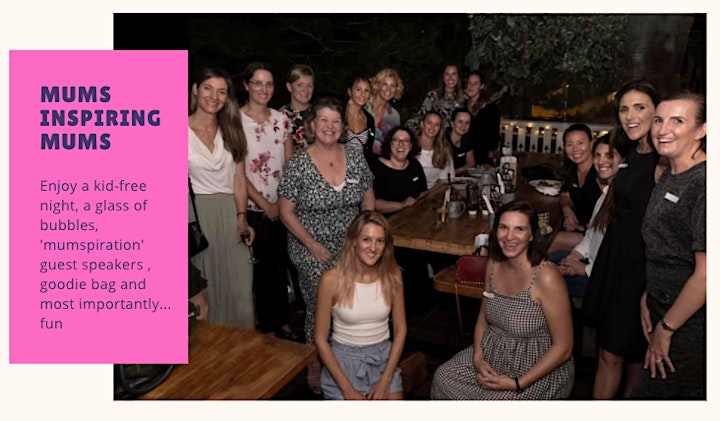 Organiser of Mums Inspiring Mums Cronulla