Multi-disciplinary user group consultation - Research/Discussion - Plus 2018 AGM: 1st Nov 2018

Thursday, 1 November 2018 from 5:00 pm to 7:30 pm (AEDT)
Event Details
---
Multi-disciplinary user group consultation
  Flipant: Who thought that this was a good idea?


  Professional: Research presentation and discussion!



Please note this will be preceded by the 2018 AGM 30mins prior to registration for the Event. 
Members and Sponsors are encouraged to attend the AGM.
See below for details.

---
Speaker: Jane Carthey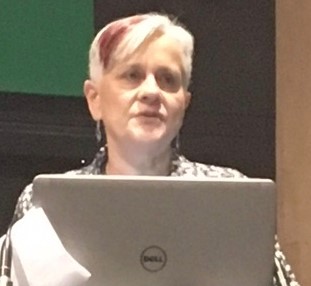 Jane's current research is part of her Doctorate in Creative Industries. Jane's topic is Inter-professional collaboration and the design of health care projects (i.e. multi-disciplinary user group consultation) and her first project developed and administered an online survey of user group participants across Australia and NZ. This looked at how well-informed participants were regarding the process, and what they thought about its outcomes; it also investigated their definitions of "design quality" and "project success" and how the two concepts are linked in the mind of participants and also how they think their clients think about these issues.

Jane will talk about the outcomes of the survey at this event and where her research is heading including; looking at participatory design processes - drawing on experiences from urban planning, govt policy development and many other settings. The next stage of the research will include interviewing clients and funding bodies to understand what they think they are trying to achieve from the user group process, how they measure whether they are achieving what they are setting out to do…...

Jane recently presented the outcomes of her research to Stefano Scalzo and members of the Victorian Health and Human Services Building Authority who have indicated their interest in participating in the next stage of her research.

Speaker: Stefano Scalzo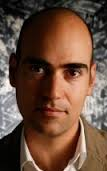 Stefano will offer his perspectives of the user group process / the issues raised in Jane's' research, and will facilitate further discussion with attendees on this topic.
Following our speakers there will be an opportunity to network with AHDC members, the speakers and colleagues.   Please book for you chosen location.
4:30pm registration for 5:00pm start (Note AGM starts at 4pm)
Brisbane   Level 14, Boardroom, Santos Place, 32 Turbot St
5:00pm registration for 5:30pm start (Note AGM starts at 4:30pm)
Adelaide   Level 10, Boardroom, 55 Grenfell Street
5:30pm registration for 6:00pm start (Note AGM starts at 5pm)
Sydney   Level 5, Whitton Room, 116 Military Road, Neutral Bay
Melbourne   Level 5, Room 8.001, 850 Collins Street, Docklands
Canberra   Level 6, Black Mountain, 14 Moore Street

2:00pm registration for 2:30pm start (Note AGM starts at 1:30pm)
Perth    Level 5, Room 4.02, 863 Hay Street
For AHDC Members - this event is free.
For Non-Members or Member Renewals - the fee is $100, and we will waive the $75 joining fee. Membership will include the ability to attend bi-monthly events for free until 30 June 2019.
 AHDC wishes to thank our Event Sponsor Aurecon for their support.
---
About our speakers:
Jane Carthey :
Jane Carthey has worked as a health architect for over 30 years on projects in Australia (NSW, Qld mainly), also in New Zealand, Niue and East Timor. For several years she was a Director of two architectural practices - Carthey Project Strategies and Fulton Trotter Carthey. From 2002-2011, she worked at UNSW managing the Australasian Health Facility Guidelines project, and from 2006-2010 she was the Director of the Centre for Health Assets Australasia in the Faculty of the Built Environment when the project was taken back in house by HI NSW.

Since 2011, Jane has worked on various projects including Christchurch Hospital redevelopment (Katoa Architects/Thinc Health), Sunshine Coast University Hospital (Rice Daubney), Westmead Hospital Redevelopment (HDR Rice Daubney) and most recently on the inhouse commissioning team at St Vincent's Private Hospital in Sydney. In 2016, she commenced a Doctorate in Creative Industries at QUT.

In 2011, Jane was one of the founders of the Australian Health Design Council and was its inaugural Chair until handing over to Kate Copeland at the end of 2016.

Stefano Scalzo: 

Director Planning and Development, Victorian Health and Human Services Building Authority, Department of Health and Human Services

 
Stefano is an architect with over 20 years executive experience working in public sector projects across Australia with particular expertise in the design of contemporary healthcare environments.  Stefano overseas the origination process of all Victorian health infrastructure projects inclusive of all service and capital planning leading into the development of Financial Business Cases.  In 2015 Stefano was awarded a prestigious 50th Anniversary Churchill Fellowship to research the design of high amenity mental health facilities developed over multiple levels.
This Event is preceeded by the
AHDC 2018 AGM
Attendees:
All financial members of AHDC are invited to attend (and to vote) plus the current Committee that comprises:


| | |
| --- | --- |
|   Chairperson |   Kate Copeland |
|   Vice Chair |   Jane Carthey |
|   Secretary |   John Temple |
|   Partnerships |   Lesley Alway |
|   Treasurer |   Harm Hollander |
|   Events/Education |   Ian Stitchell |
|   Member |   Leanne Guy |
|   Member |   Michel Verheem |
|   Member |   Peter Fitzsimmons |
|   Member |   Warren Kerr |

Purpose
In accordance with the constitution of AHDC, the AGM agenda will be to:
To receive from the committee reports on the activities of the association during the preceding financial year

Vote on the proposed changes to the constitution.
- Make the nomination of membership a possibility rather than a necessity.
- Remove the requirement to make a full list of members available.
To see full list of changes click here.
Elect office-bearers of the association and ordinary committee members,  
Please complete this form to nominate yourself to be a member of the 2018/19 committee.

Receive and consider any financial statement or report required to be submitted to members under the Act
When & Where

Aurecon Offices
Brisbane, Sydney, Melbourne, Adelaide, Perth & Canberra

Australia

Thursday, 1 November 2018 from 5:00 pm to 7:30 pm (AEDT)
Add to my calendar
Organiser
The Australian Health Design Council represents the health design sector in providing expert advisory services in health facility design, planning and management to industry and government.
Our key objectives are to establish and promote a shared vision for high quality, efficient and effective health facility design that responds to the needs of the Australian populace. At the design desktop, AHDC is committed to encourage the further development of the Australasian Health Facility Guidelines and effective implementation of integrated project briefing and Building Information Modelling (BIM) technologies.
Our vision is of an industry sharing knowlege, information, technology, research and experience to promote consistency and effectiveness of health design across all projects – in both public and private sectors.
AHDC is in close collaboration with health facility design and construction technology groups across Australia and New Zealand and actively seeks membership from all stakeholders. Members of AHDC have to opportunity to shape our industry and contribute to improving the quality and sustainability of health facility design.