MPANZ Workshop: Social Media for your Plumbing Business - TAS
Sales Have Ended
Registrations are closed
Thanks for your interest, please contact your local Master Plumber association for more information about future events.
Sales Have Ended
Registrations are closed
Thanks for your interest, please contact your local Master Plumber association for more information about future events.
Description
Limited spaces available
Are you overwhelmed with this new era of using social media marketing in your business? Discover the skills and strategies to successfully have a professional online presence, write compelling content, stand out from your competitors, and generate and convert leads at this hands-on workshop from Master Plumbers Australia and New Zealand!
To save you further time and stress. This workshop also includes:
Correct set up of a safe and fully functioning facebook profile

How to get the algorithm to work for you

Video marketing

Scheduling

Free user-friendly apps and resources available

Content creation

Hashtags

Ongoing social media planning and management
Attendees of the workshop must bring with them:
A laptop with charging cable (mobile devices and tablets can be restrictive)

Facebook login email and up to date password (check prior to attending)

A setup facebook page (even if you just set up a template before attending)

Your downloaded and completed workbook (to the best of your ability, a workbook will be provided once your registration is complete)
About the Speaker
Chantal Gerardy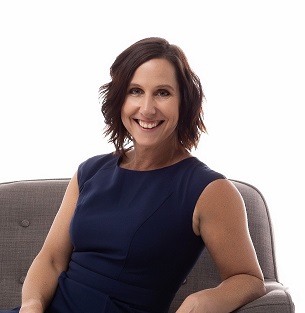 Chantal Gerardy arrived in Australia (from South Africa), to start her life again in 2008. Knowing No-one on the Gold Coast, having no employment and having twins aged 4 and another daughter aged 1, she was in need of growing her business as quickly as possible. But HOW? With small children running around, having no startup capital, no marketing budget, plus the industry she was in was saturated, HOW was she going to establish her personal branding, stand out and get clients? and FAST!
The 'funny' thing was, Chantal started to use Facebook to keep in contact with her family back home in Durban. But what she soon realized was, that facebook was a great way to grow your personal profile, increase your brand awareness, connect with people to collaborate with and find clients in given locations, without needing to do the 'footwork' and without having to spend a cent.
Many business owners on the Gold Coast will remember a moment when they found Chantal in tears, Frustrated, overwhelmed and desperately needing more business income. Investing time in herself to develop her skills and work smarter by creating a facebook business strategy, saved and grew her now businesses.
Chantal went on to complete a diploma in social media marketing and cert. in business and has won Top 100 Coolest companies in Australia 2018, two International business awards for 'out of the box' marketing for startups and has been featured in channel 9 news.
Chantal has the privilege of helping businesses owners with no marketing budget, gain income opportunities using social media. By investing in themselves to use social media effectively, they ensure confidence and a greater chance of business success. By establishing a solid social media foundation, understanding the full capabilities of each platform and creating an effective strategy, their business is able to generate income from this free online marketing method.
Read her reviews on her page https://www.facebook.com/ChantalGerardyFacebkStrategist and subscribe on her website for additional information www.chantalgerardy.com.au