Description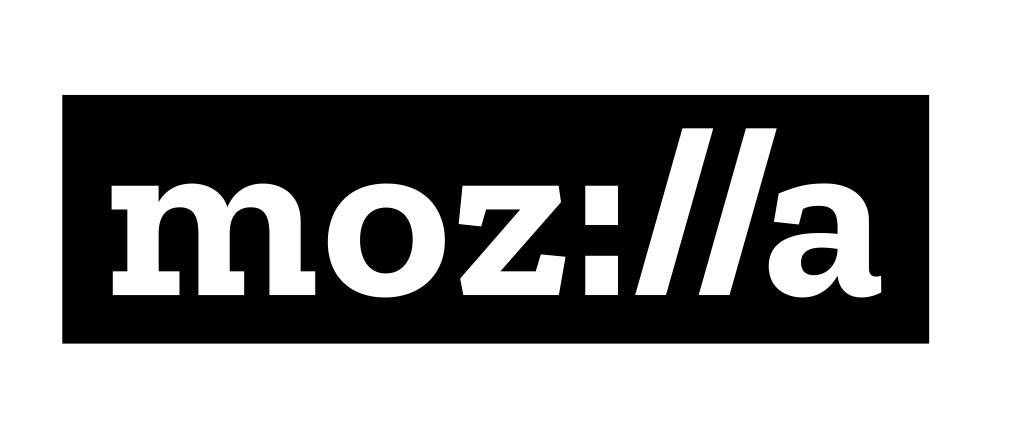 PLEASE NOTE: ATTENDANCE LIMITED TO FIRST 50 PEOPLE WHO SECURE A TICKET HERE. YOU'RE WELCOME TO GIFT OR TRANSFER YOUR SPOT TO A FRIEND IF YOUR PLANS CHANGE. JUST LET US KNOW IN ADVANCE.
Please join us for our 16th and final salon with our friends from Mozilla at Chicken John's place, Chez Poulet, in the Mission.
Mozilla has been kind enough to subsidize costs, making these gatherings more affordable ($55pp).
Mozilla is the maker of the Firefox web browser and a not-for-profit organization that advocates for Internet Health. They build products, technologies and programs that give people control of their online lives, supporting the Internet as a global public resource that is open and accessible to all. They sponsor the Good People dinners as a place for open discussion and community building where anyone can feel included and heard. In the interest of full disclosure, if you purchase a spot at this dinner, your contact details will also be shared with Mozilla.
Expect cocktails at 6:00 and our speaker around 6:45 with a family style feast introduced around 7:00, prepared by our professional chef. Wines will be thoughtfully paired with the menu.
ATTIRE: Attire is relaxed and informal.
About GOOD PEOPLE: Most of the enjoyment we gain from an experience has more to do with who we're with than what we're doing. Good People is about inspiration, community and friendships. Who are good people? They're our best selves, when we rise above tribalism and explore big ideas.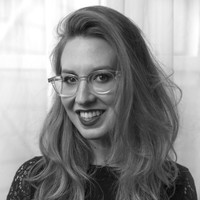 OUR SPEAKER:
Our friend Maura Tuohy is Global Head of Social Content and Experiential Marketing at Mozilla. For this, the last in our series of salons with our friends at Mozilla, Maura will speak about the rise of ethical marketing and future-proofing society through technology design.
Mozilla was the first brand to leave Facebook, joined by Sonos, Tesla and now Playboy, and is a thought-leader in data privacy policies.
When we know how addictive and destructive social platforms can be what responsibility do large Internet companies have in protecting users? How or who should be regulating them?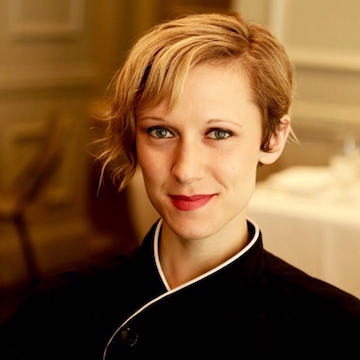 OUR CHEF:
We're thrilled that our friend and chef Eliza Martin has made SF her new home.
Eliza trained at the Institute of Culinary Education in NYC, where she also worked for the Racheal Ray Show, Saveur Magazine and others. A participant in the James Beard Foundation's Women In Culinary Leadership program, Eliza spent her grant time in Chicago, at famed restaurants embodying Creole, Indian, and Latin fare. She recently accepted the role of Executive Chef at Zingari here in SF. Eliza gives back to the community through food education, offering cooking skills instruction to children and adults, and will be partnering with universities in the Bay to bring Edible Education to young adults.
THE MENU:
Italian tour
Italian food is what I grew up making. My mother's family would labor for two days over Easter to create the most beautiful handmade ravioli. It was a family gathering where the men stayed in the kitchen to prepare the dough, the women would fill and form each ravioli, laying them out to dry. This menu would be one that speaks to my own heritage and my rustic style, but also to a simpler time, when food was just that.
TO START:
Sweet Corn Soup with basil oil
Caprese Salad
Organic Trio of tomatoes, golden beet, fresh mozzarella, balsamic, fresh basil, red wine salt
MAINS:
Farmer's Market Seasonal Spring Vegetable Risotto (made with either quinoa or Arborio rice)
Pea Tendrils, asiago cream, roasted spring veggies
Handmade Citrus Ricotta Ravioli with strawberry marinara cream sauce
Lemon honey smoked chicken with fried sage
TO FINISH:
Classic Tiramisu with espresso soaked lady fingers, brandy, chocolate, mascarpone
or
Honey Almond Panna Cotta with almond crumble and fresh cream
If you're vegetarian or have other dietary needs or restrictions, please contact Raman at least 72 hours in advance.
Drinks at 6:00, dinner at 7:00. Though a cocktail and some wine will be provided, guests are welcome to bring a bottle of wine to share. Menu update coming soon to help you choose your bottles. We always make sure vegetarian friends will have plenty to eat. Please contact Raman if you have any other dietary restrictions.