Description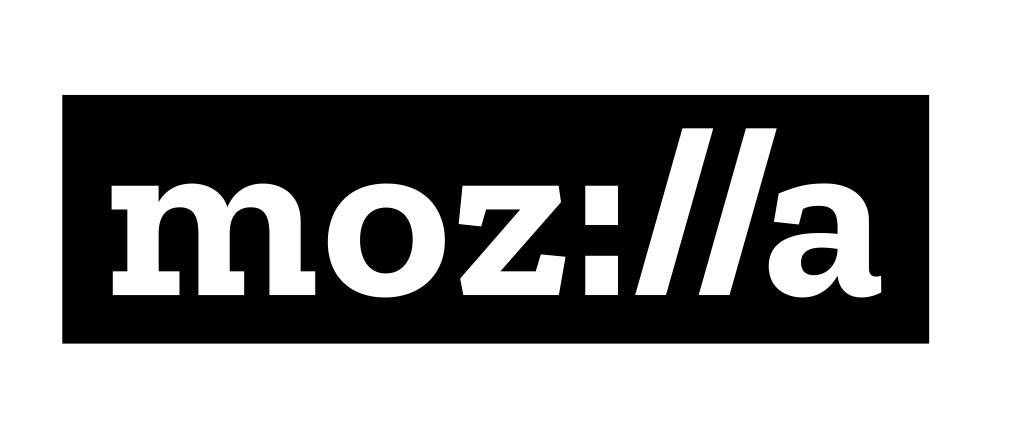 PLEASE NOTE: ATTENDANCE LIMITED TO FIRST 35 PEOPLE WHO SECURE A TICKET HERE. YOU'RE WELCOME TO GIFT OR TRANSFER YOUR SPOT TO A FRIEND IF YOUR PLANS CHANGE. JUST LET US KNOW IN ADVANCE.
Please join us for our 15th salon with our friends from Mozilla at our friend Ko's space, the Naked Kitchen, in SF's Mission.
Mozilla has been kind enough to subsidize costs, making these gatherings more affordable ($55pp).
Mozilla is the maker of the Firefox web browser and a not-for-profit organization that advocates for Internet Health. They build products, technologies and programs that give people control of their online lives, supporting the Internet as a global public resource that is open and accessible to all. They sponsor the Good People dinners as a place for open discussion and community building where anyone can feel included and heard. In the interest of full disclosure, if you purchase a spot at this dinner, your contact details will also be shared with Mozilla.
Expect cocktails at 6:00 and our speaker around 6:45 with a family style feast introduced around 7:00, prepared by our professional chef. Wines will be thoughtfully paired with the menu.
ATTIRE: Attire is relaxed and informal.
About GOOD PEOPLE: Most of the enjoyment we gain from an experience has more to do with who we're with than what we're doing. Good People is about inspiration, community and friendships. Who are good people? They're our best selves, when we rise above tribalism and explore big ideas.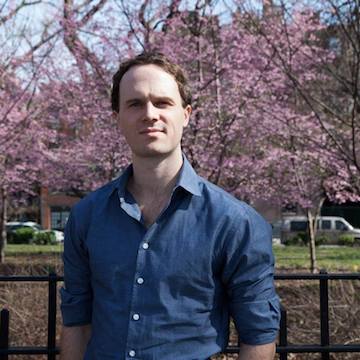 OUR SPEAKER:
Our friend Nick Judge is a founding partner at The Bureau, a benefits corporation operating at the intersection of ESG (environmental, social and governance) impact and distributed ledger technologies, including blockchain. Nick is a political economist whose academic and professional work has focused on inference in data rich and big data environments. He is also a co-founder of RootProject. RootProject is a cryptocurrency-powered nonprofit. It combines an innovative crowdfunding model, a powerful new cryptocurrency and recent developments in urban public policy to create a brand new way to fight homelessness and extreme poverty.
Nick will discuss with us the future of privacy in the age of blockchain and how will the very idea of privacy will be transformed. Is the old notion of privacy in some ways obsolete or outdated? Could the notion of "sovereign digital identity" replace it and what does this mean?
Nick will help us imagine a future where distributed ledger tech puts the individual back in the driver seat when it comes to his or her data, making every decision related to who has access and when and why. This individual could even be compensated for access to their data, an inversion of the current centralized model where personal data is monetized by tech behemoths to fatten only their own bottom lines.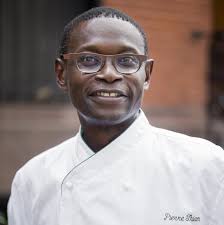 OUR CHEF:
Pierre Thiam is a celebrated chef, restaurateur, cookbook author, and entrepreneur. Born and raised in Senegal, he is known for his innovative cooking style—at once modern and eclectic yet rooted in the rich culinary traditions of West Africa. His second cookbook, Senegal: Modern Senegalese Recipes from the Source to the Bowl was a finalist for the 2016 James Beard Award.
Chef Thiam is co-founder of Yolele Foods, a company that advocates for smallholder farmers in the Sahel by opening new markets for crops grown in Africa such as the forgotten ancient grains fonio, which is presently distributed at Whole Foods, Thrive Market and Amazon under the Yolele label.
His TEDTalk on fonio during the 2017 TEDGlobal conference in Arusha has been viewed over 1 million times. Through his advocacy and many media appearances (most recently on CNN's Parts Unknown with Anthony Bourdain), Chef Thiam has become known as a culinary ambassador, dedicated to promoting West African cooking throughout the world. He is based in New York.
THE MENU:
TO START:
Fonio & Cassava Croquettes filled with Shitake Rof
Salad of Fonio and Beets with Spiced Pickled Carrots

MAINS:
Grilled Chicken Yassa with Lemon-Onion Confit and Green Olives
Roasted Salmon with Spicy Cilantro & Lime Pesto (Charmoula)

SIDES:
Fonio Pilaf
Kale & Cabbage Casserole with Peanut Flour
TO FINISH:
Millet parfait with fruit compote and yogurt (Thiakri)
If you're vegetarian or have other dietary needs or restrictions, please contact Raman at least 72 hours in advance.
Drinks at 6:00, dinner at 7:00. Though a cocktail and some wine will be provided, guests are welcome to bring a bottle of wine to share. Menu update coming soon to help you choose your bottles. We always make sure vegetarian friends will have plenty to eat. Please contact Raman if you have any other dietary restrictions.
If you are wondering how you were included in this invitation, or would like to be removed, please contact ramanfrey@gmail.com
To sign up for future events, please register at www.goodpeopledinners.com