Event Information
Refund Policy
Contact the organiser to request a refund.
Description
Movie & Pizza Night: Teach Us All

---
Please join the Murdoch School of Education for a FREE screening of the documentary 'Teach Us All', pizza, and a conversation about how we can ensure equality in education.


A Documentary Film
+
Social Justice Movement
Produced by the Lowell Milken Center for Unsung Heroes, 'Teach Us All' is a documentary and social justice campaign on educational inequality set against the backdrop of the 1957 Little Rock school crisis. Sixty years after the Little Rock Nine faced violent resistance when desegregating Central High in Arkansas, America's schools continue to represent the key battleground of the Civil Rights Movement.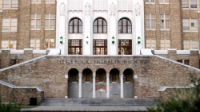 In September 1957, following the watershed Supreme Court case Brown v. Board of Education, a group of African-American students known as the Little Rock Nine courageously attempted to defy the notion that skin color should determine educational access by integrating an all-white southern high school. Nearly 60 years after the Little Rock Crisis, disparities in access to quality education remain among the most urgent civil rights issues of our time. With its school district hanging in the balance following a state takeover in January 2015, contemporary Little Rock presents a microcosm of the inequities and challenges manifesting in classrooms all across America, which is seeing a re-segregation of its schools.
'Teach Us All' demonstrates powerful lessons from history within a timely context, emphasising the need for unity and collective action to rectify the disparities among America's children.
Through case studies in Little Rock, New York City, and Los Angeles, 'Teach Us All' seeks to bring the critical lessons of history to bear on the current state of U.S. education and investigate:
60 years later, how far have we come – or not come – and where do we go from here?
The 'Teach Us All' social justice campaign seeks to build the capacity of students and educators to take leadership in carrying forth the legacy of the Little Rock Nine while activating broader community engagement in today's urgent movement for educational equity.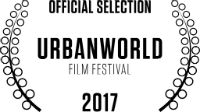 Please arrive at 5:00pm for pizza, with the film starting at 5:30pm.