Description
This is a hands on experiential lab session to learn and practice specific movements to
- slow down and mitigate the effects of stress and tension
- breathe functionally and optimally to increase energy, improve oxygen uptake and improve your health
- strengthen essential muscle groups to create stabilisation and support
- learn a simple meditation practice that enables effortless mindfulness
You will be led through a series of simple to learn Chi Kung (qigong) movements that combine mindfulness with body awareness to engage the relaxation response. Consciously engaging the relaxation response is the first step in empowering your body to repair and heal.
sleep better

improve digestion

better mental clarity

feel calm and relaxed
You will be taught specific Functional Breathing Techniques that you can practice daily. Breathing well is the basis for good health. When every cell in the body is receiving optimal oxygen supplies, the body can work as it is meant to.
You will learn Functional Movements that stabilise, strenthen and improve coordination to prevent injury and reduce pain. These movements are intelligent ways of working with your body that are restorative and focus on you moving well.
You will be guided in an easy, relaxed meditation practice that uses body awareness to effortlessly calm the mind.
This lab is about developing your own personal daily practice based on your own health needs.
It is suitable for any level of fitness or experience.
This will be a small group workshop with limited numbers.
Early bird ends 15th April.
You will be working with Mitch Barrow and Danielle Rowarth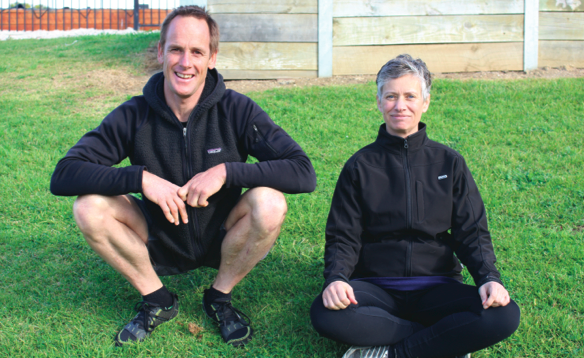 Danielle Rowarth is a Chi Kung (Qigong) Instructor and a Biodynamic Craniosacral Therapist (BCST) who is passionate about unlocking her clients' innate abilities to move towards immense health and vitality through movement, practical mindfulness and BCST. For more info about Danielle see www.embody-now.com
Mitch Barrow has worked as a Performance Coach and Movement Specialist for over 17 years. His expertise in functional movement, injury rehab and total performance has been utilised by a wide range of the population including professional athletes right down to young children. Mitch is passionate about the benefits of a movement practice that is based on increasing self-awareness and exploring natural movement in the natural environment. For more info about Mitch Barrow see www.livebetterlonger.com.au.