Description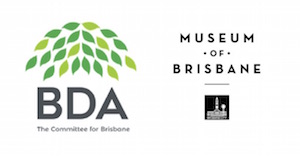 Brisbane, and cities throughout the Asia Pacific, are going through a mass transit revolution. Architects and designers are at the forefront of creating built environments and spaces that can enrich the experience of urban commuters and make the city both competitive and distinctive. Our panel of experts will debate what encapsulates great transit design and experiences in a sub-tropical climate.
Speaker Line Up



Moderator - Natalie Hoitz, Director of Design, Urbis
Natalie is an award winning Urban Designer with a background in architecture. She has worked on strategic city shaping urban design and built-form projects around the world ranging from the master planning of new cities and town squares, tourist resorts and airports, university campuses and public spaces. Often overseeing large multidisciplinary teams, she's worked on countless projects from concept, through design, to approval and delivery. Her most recent work includes the master planning of Queen's Wharf Brisbane and the Redevelopment Strategy for Rockhampton's CBD.
Alastair Leighton, Director - Cities, AECOM
Alastair is a Cities Director within AECOM's integrated practice, based in Brisbane. He has twenty years of international industry experience in the conceptualisation, design and delivery of a wide range of urban and suburban environments, destinations and infrastructure. He works across disciplines with an established portfolio of work in urban design, master planning and design communication. He has a strong multi-disciplinary focus to his activity and has worked on a range of major infrastructure projects.
Chris Maher, Director & National Leader for Urban Development, Hames Sharley
Chris Maher is a Hames Sharley Director and National Portfolio Leader for Urban Development. Chris has over 25 years' experience practising architecture and urban design in the UK, Hong Kong, and throughout Australia.
Peter Edwards, Director, Archipelago
Peter Edwards is a founding Director of Archipelago and award winning Urban Design and Architecture practice. Currently, design work includes the Millennium Square Bowen Hills TOD, Cross River Rail, Gold Coast Health and Knowledge Precinct and the 2018 Commonwealth Games Village. He is regularly sort after as a design leader, citymaking expert, public speaker and author. Peter continues to advocate publicly for better cities through design. He is also a TEDx Alumni, a member of the Qld Urban Design and Places Panel.
Event Sponsor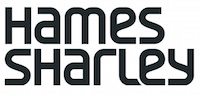 Tickets include light refreshments and seats are limited. Secure your ticket today.

Presenting Partners of