Description
GARMIN Mountain Trail Series - Race 2

10km - 21km - 30km - 42km - 50km
11:30 - 10:30 09:30 08:30 07:30
Sunday June 2nd
Now in its 9th year, The Macedon trail runs remains a must do event. Held at a time of the year that sees the mountain at its late Autumn best. Misty fog often hides the runner just 10M in front of you on the trail. The moist lush bush and soft trails make it both a pleasure and challenge to traverse. Slips and falls can be common place if you loose your concentration. Exposed temperatures will bite, yet the the sheltered pockets often see the jackets unzipped to get some fresh air. When you run Macedon once you just want more, not immediately but you will be back.
But the real challenge of the Mt Macedon trails are undoubtably the lack of flat sections. Offering a choice of 10km - 21km - 30km - 42km - 50km distances theres an option for all levels, but beware, we may suggest you take on a shorter option if your not quite up for the challenge that is Mt Macedon. Bring it on..
And with our 10th edition in 2020 will you be up for the double?, yes we are working to create that much sort after 100km challenge in serious mountain trails, can you handle a night time start, then join the 50km runners as the sun rises, this may just happen. As a special one off edition of Macedon Trail Runs, unless you want more..
As always Volunteers are the key to successful events
If you would like to help out on the day please let us know. We would love to have you helping as a volunteer
We need aid station helpers and course sweepers, there is no greater gift on the trails then helping another runner achieve their goals.
Supporting CanTeen
All Trailsplus events donate $1 of each participant's race entry fee to CanTeen, the Australian organisation for Young people Living with cancer. You can choose to donate a little extra during the entry process if you would like too.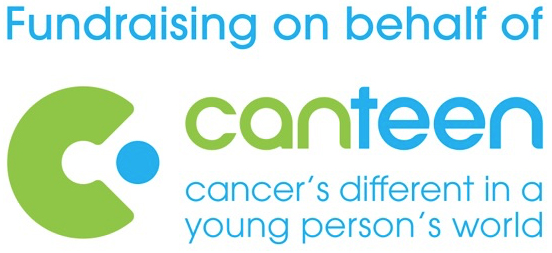 Race Schedule
Please note that registration and briefing are both compulsory.
Bibs and pre-ordered merchandise will be collected at registration.
If merchandise is not collected, a postage fee will be charged for items to be posted.
Start Times
0730 - 50km
0830 - 42km
0930 - 30km
1030 - 21km
1130 - 10km
subject to change
Presentation Times (approx)
Presentation will take place approx. 30min after 3rd place male/female in each event finish.
Harbisons Picnic area is start finish area and has a BBQ to warm the insides on a cool day.
If you have performed well and are a podium finisher,
please allow time to attend the presentation and receive your trophy.
Each winner not only receives a trophy but can also recieve some great sponsor prizes when available,
you have to be present to receive these additional prizes.
RACE BIBS
Please note we do not post out race bibs before the event
Race Bibs must be collected on race morning at registration,
this ensures we know who is present on the start line
An "Info Pack" will either be posted on the website or emailed to all competitors
in the week leading up to the race if there are any last minute changes that need to be conveyed,
otherwise all relevant information can be found on the website.
Cup Free Event #goinggreener
We are a cup free event, we love that our runners are supportive concerned about the waste footprint and overall impact our events have on the environment. This means you need to bring your own cup or drinking bottle, or purchase one at registration/bib collection on the day. Our reusable silicone cups are $2.00-2.50 for printed version. No Cups, No Drink. We supply all the drink you need, you just need to supply the means to drink it :-)
Macedon Weather
Macedon is well known for its amazing fog and mist, mystic sunrays and occasional rain.
In June it will be cold if windy, be sure to come prepared with warm clothes for before and after your run.