Multiple Dates
Mount Flora Artists in Residence - Open studio sundowner sessions
Create with City of Stirling's Artists in Residence Sophie G Nixon, Mikaela Miller and Carrissa Wu as they respond to weekly floral prompts.
About this event
During their residency at Mt Flora Carrissa Wu, Mikaela Miller and Sophie G Nixon will will creatively, collaboratively and curiously build a relationship with the species native to the surrounding Star Swamp Bushland.
Join the Artists during four themed, experimental making sessions on Friday evenings in May.
In each session, the Artists will respond to a specific local flower species from Mt Flora chosen as the prompt for the week. All three artists will respond to that same species in their own distinct way, exploring drawing, painting, embroidery and paper craft techniques.
Members of the public are invited to visit and engage with the Artists about their work or even work autonomously on a project of their own in response to the same floral prompt.
Bring your own sketchbook, textile materials, or similar to work alongside the artists at your leisure. All ages and skill levels welcome (under 16 accompanied by an adult).
Prior registration is preferred but not essential.
Please note: These are smoke, drug and alcohol free events.
These events are presented as part of the City of Stirling's Artist in Residence project. To view more visit www.stirling.wa.gov.au/air
About the Artists: Carrissa Wu
Carrissa Wu is a young artist originally from Singapore, based in Walyallup/Fremantle. Informed by her training in Fine Arts and Art Therapy, she works as an artist, sculptor and small business owner crafting paper flowers.
She is inspired by Australian native flora and plants around the world, using crepe paper and recycled materials to make flowers and run workshops from her studio-store in Stackwood.
As an immigrant living on Whadjuk Noongar country, reflecting on the personal and cultural significance of flowers helps her to connect with the land and the people of which she is privileged to be a part.
"Mt Flora has such a rich natural history; you might see something interesting that inspires you to look closer at your own backyard, or be encouraged to create a beautiful object with simple materials. Making paper flowers is a way for me to make meaningful connections with the land and the people I feel privileged to be a part of. I believe we all have stories to share and would love to hear yours too. "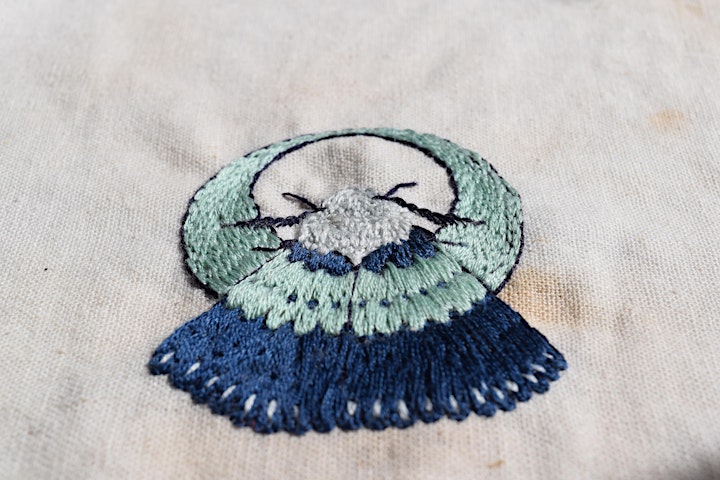 About the Artists: Sophie G Nixon
Sophie G Nixon (b. 1996) is an early career artist and Fine Art (Honours) Curtin University graduate (2019) living on Boorloo Boodja and comes from a settler background.
Nixon works primarily with second-hand textiles and occasionally plants to create gentle sculptures and ethereal installations. Currently their practice is interested in worn and damaged textiles, particularly garment and bedding: playing with colour, shape and composition to explore both physical and psychological acts of mending and repair.
"I invite people to pop up on the hill for a chat if they're keen to know more about what emerging artists' get up to with their hands and time at the Mount Flora residency studio, and to see what contemporary art practice looks like in action. Feel free to ask me questions about my arts practice, why I do the things I do and chat plants and textiles!"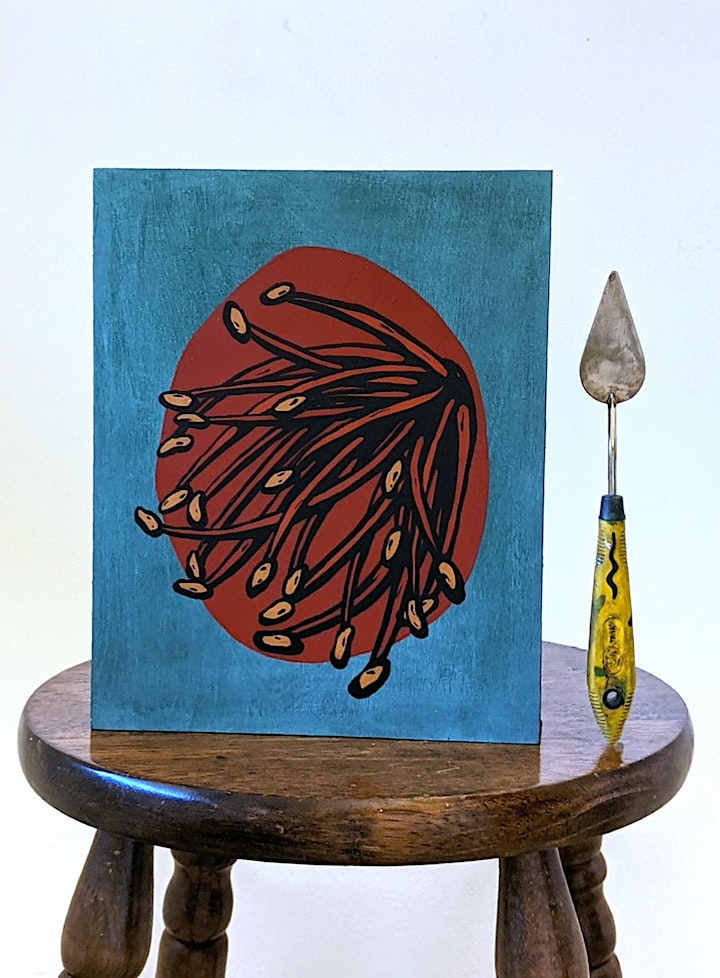 About the Artists: Mikaela Miller
Mikaela Miller is a young Western Australian artist living in Walyallup/ Fremantle. Having trained in both design and community development, she works predominantly as a public artist, printmaker and as an arts facilitator - running workshops and coordinating community art projects.
Mikaela is fascinated by the variety and distribution of species both around Australia and the world. Her practice explores how endemic flowers can be both a complex and highly accessible subject matter. She currently works out of a studio at Goolugatup Heathcote, however her bright florals and intuitive linework can be found on walls across metro and regional WA.
"Carving out time for play and experimentation can be really hard, especially for an artist like myself where my day-to-day practice heavily involves commission work and project management. This residency will give me a really valuable window of funded hours to try new things, push the boundaries a little and open up my work to new possibilities - including new skills and inspiration gleaned from working with Sophie and Carrissa."
Organiser of Mount Flora Artists in Residence - Open studio sundowner sessions