A supportive and brave space to be truly seen, heard and witnessed in your grief and loss within or towards motherhood
About this event
If you are a mother, step mother, maternal figure or woman who longs to be a Mother; if you have said goodbye to babies through early child loss, miscarriage, stillbirth, baby release and infertility struggles; your sadness, pain, anger, tears, rage and grief is all welcome.
A nurturing, tender and accepting space to reflect on a Mothers Grief, to share, listen, witness and release our stories of loss.
💗Mothers Grief Circle💗
Saturday 10th July 2021`
12pm - 3pm
Venue: Luna Physiotherapy, 30 Empire Bay Drive, Daleys Point
(between Ettalong Beach and Empire Bay)
https://www.lunaphysiotherapy.com.au/
$57
Includes:
💫Sharing Circle
💫Talk on motherhood grief
💫Gentle meditation
💫Connection
💫Practices to take home to self care and rituals to honour babies/grief
💫 Small gift and journal
💫Nurturing soup, warm drinks and sweet treats
#mothersgriefcircle #mothersgrief #babyloss #stillborn #miscarriage #latemiscarriage #babyrelease #infertilitygrief #infertilityloss #stillbornbutstillborn #remymyson #honouringgrief #holdingspaceforbabyloss #babylossgrief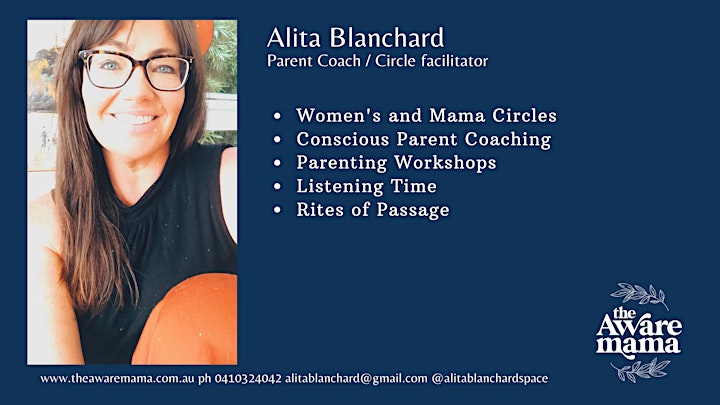 Facilitator
Alita Blanchard, Parent Coach and Circle Facilitator
Based on the NSW Central Coast, Alita is a dedicated, honest and nowhere near perfect mother of four boys, including her stillborn son Remy, born mid pregnancy in 2017. She is a trained Rites of Passage facilitator, Women's Circle facilitator and trauma-informed Conscious Parent Coach.
Alita supports and guides mothers in their transformation through motherhood (matrescence) and helps to bring awareness to their own needs and emotions so they can feel more aligned, aware and connected to themselves and their children.
She has experienced the depths of grief in motherhood after the loss of her 4th son Remy and went deeply inward, experienced ALL the feelings of shock, anger, fear, denial, disbelief, agony, trauma, pain, sadness, isolation and loneliness. Having metabolized that grief through truly feeling the emotions as well as seeking multiple support options in therapy, trauma counselling, women's circles, retreats, education and knowledge seeking, she is ready to open the space for other mothers and women to help them feel less alone if their grief and loss.
Instagram: @alitablanchardspace
Website www.theawaremama.com.au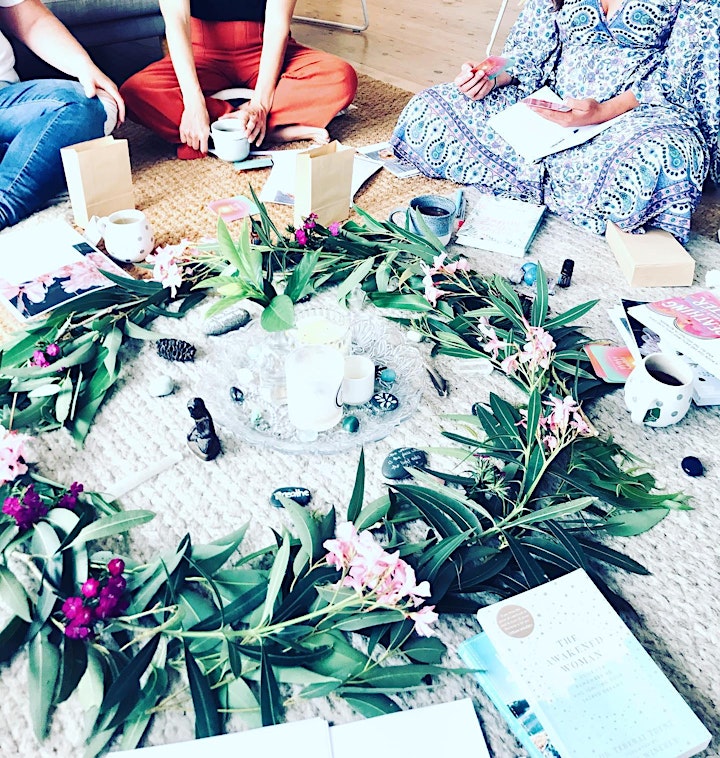 Payment
You can register through EventBrite or contact the Alita to make payment.
Contact Alita Blanchard on 0410 324 042 or alitablanchard@gmail.com to organise payment direct via bank transfer or credit card.
Accessibility
I acknowledge the situation of many people in financial stress that may need respite in these times of great need but are unable to afford this event or organise care. If you are disadvantaged in some way but feel greatly in need of grief support and connection, please contact the organiser to discuss assistance and/or alternative support I might be able to offer.
What to bring
Water bottle
Cardigan or light blanket for meditation
Bolsters and cushions are provided for floor seating. We will move regularly. If you require chair seating, please let me know at alitablanchard@gmail.com
Cancellation and Refund Policy
Covid 19 - full refund if the event must be cancelled due to Covid.
If you cannot attend the workshop please cancel as soon as possible. The following refund policy is strictly adhered to.
Cancellation up to two weeks prior to the retreat - Full refund.
Cancellation within 14 days prior to the commencement of the workshop - No refund but registration can be transferred to another person. To transfer your registration please email alitablanchard@gmail.com
Disclaimer
The intention of the workshop is to provide support and to build awareness for participants, it is not group therapy. Should you feel you need additional support we encourage you to contact a trained mental health professional such as psychologist or family therapist for a one on one sessions. It is not intended to be a substitute for individualised grief counselling.
Terms and Conditions
Please note that information about the event and venue are subject to change and cancellation. In the event that this workshop may have to be cancelled or postponed, we will inform you directly via email as soon as possible.
Organizer of Mothers Grief Circle - for mothers experiencing loss | Central Coast NSW
Alita has a background in communications, research and risk management. Through the transformation of motherhood over the last 10 years, including a season of deep grief after the death of her 4th son Remy in pregnancy, she is passionate about the holding space for mothers, families and others in grief, loss, transformation and healing.
Alita is a certified Rites of Passage facilitator, trauma informed Conscious Parent Coach and Mama Circle facilitator.