Description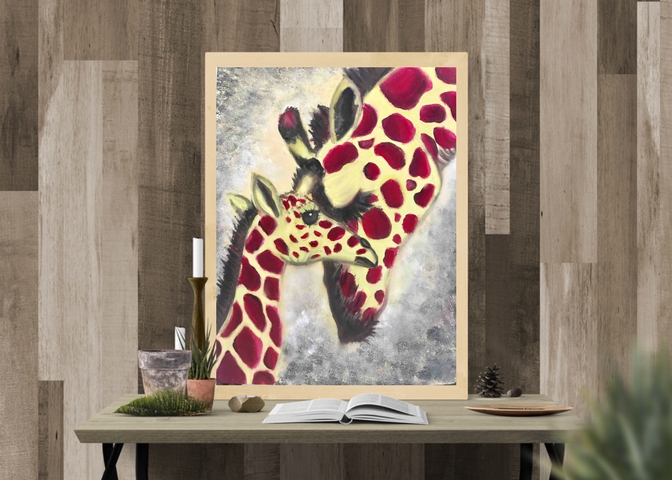 Instructor: Revi
Spoil your mum, yourself or any of the other fabulous ladies in your life with this super-cute class. Forget soaps, flowers or any of the other traditional Mother's day pressies: make a gift of creativity, and a treasured new memory.
During this class, our talented instructor Revi will teach you step-by-step to paint this loving mumma giraffe and her sweet baby calf.
About us:
Our ethos at Paint for Fun is "art made easy". We're all about a relaxed class environment where you can eat, drink and chat, while letting your inner artist unfurl.
You'll learn to paint alongside a professional artist, and leave with an artwork you'll love (we bet you'll be so chuffed you'll end up showing all of oyur mates).
No experience is necessary: you just need to be up for trying something new!
At Paint for Fun we believe that everyone has an artist aching to be unleashed! We use acrylic paints and provide everything you'll need to develop your masterpiece.
Events last roughly two hours, at the end of which you'll take home your new artwork. Seriously, you're gonna be amazed by what you can do! Please arrive at 6:45pm for events beginning at 7:00pm to give yourself time to find a space, and grab a beverage and a bite to eat.
FAQs
Do I need any prior experience?
Absolutely not! We welcome absolute beginners (as well as more established artists who might be looking to enjoy a class with newbie artist mates).
Do I need to be arty, or be able to draw or paint?
That's an interesting question. In our view, you are arty – you just don't know it yet! Everyone can paint – it's our job to show you how and to draw that out of you.
Where can I contact the organiser with any questions?
support@paintforfun.com.au or call 0499141993
Do I have to bring anything?
No, we supply everything – canvases, paint, paint brushes, easels and aprons.
What's the refund policy?
Non-refundable, although you may transfer your ticket to another event free of charge up to 24 hours before the event. Changes made less than 24 hours prior to the event will incur the full fee.
Can I bring my child/ren to a Paint for Fun event?
We recommend the minimum age to be 12+. For younger audiences please contact the organizer.
Are drinks & meals included in the ticket?
Nope – but you can buy these at the bar.
Quick notes:
For a painting class to go ahead a minimum of 7 painters is required (if you're super keen, drum up your mates to be on the safe side).
Please note that we kinda love sharing pics on our social media. If that's not cool for you, please let us know.