Celebrate Mother's Day with our screening of Monster-In-Law at 7pm on the big screen at Darwin Waterfront.
About this event
Come along from 5pm
Join us for Family Fun with Tip Top Circus Entertainment
Capture a memory with Mum with the Social Playground Photo Booth in the parklands.
Picnic Platters from 5pm onwards
Pre-order your picnic platter from one of our participating restaurants to enjoy with General Admission, where you can BYO picnic rug and low lying chairs and enjoy the 7pm screening of Monster-In-Law on the Big Screen.
Check individual restaurants for collection time.
OR
Spoil Mum with a VIP picnic at our second exclusive screening area, created by Two Of Us NT. Book quickly as very limited styled spaces are available. Note that you must purchase a Picnic Platter on offer to secure your VIP spot. Take home flower arrangement for Mum included. Just arrive, relax and enjoy!
Monster-In-Law will screen at 7pm on both screens
Please note:
Picnic Platters are available from Chow, Wharf One, Bella Darwin, Bannsang, Hot Tamale, Curve Café and The Precinct. Please read each Picnic Platter carefully for inclusions. Picnic Platter inclusions can not be amended, swapped, changed or reduced for any reason, due to bulk order and preparation. If you have dietary requirements, please be prepared to remove items or order takeaway from your preferred venue separately.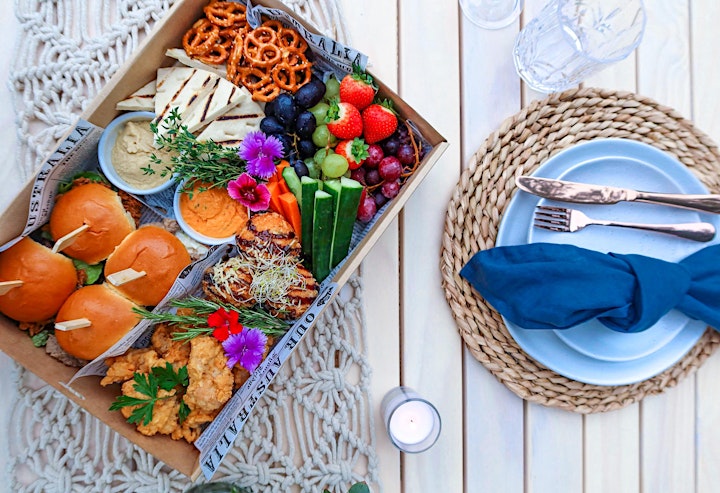 Bannsang
$50 Picnic Platter for 4
x4 sliders (2 beef bulgogi, 2 spicy pork)
Fried chicken
3 pieces of Kimchi fried rice arancini
Pita bread with kimchi hummus and soy black bean capsicum
Veggie sticks and fruit.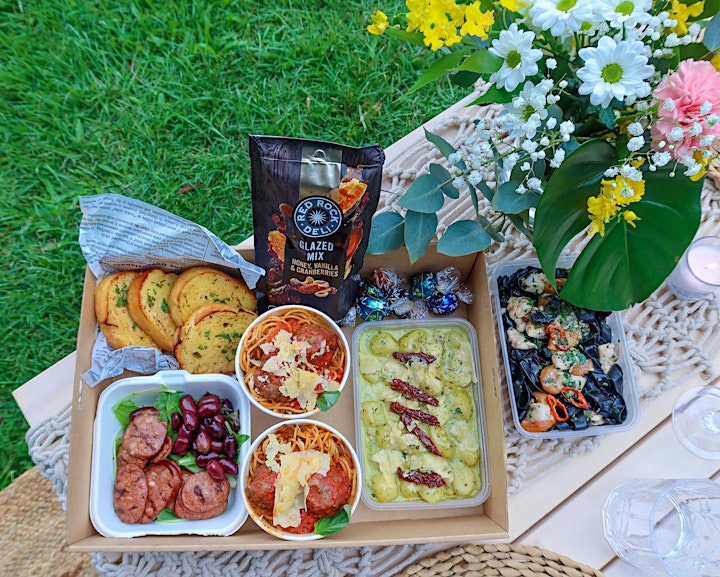 Bella Darwin
$95 Platter for two adults & two kids
Garlic bread, grilled chorizo, kalamata olives (df), two pastas (adults size), fresh pasta and bolognese in a cup x 2 (kids size), chocolates, mixed nuts & berries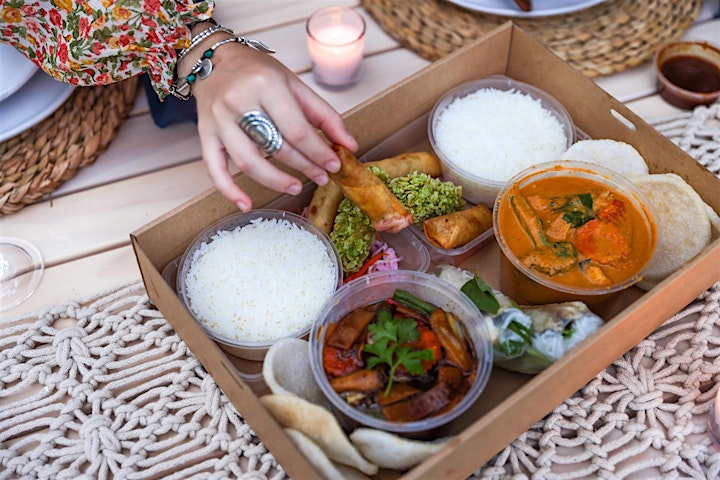 Chow
$70 Platter for 2
6 x mixed spring rolls; 2 x chicken rice paper rolls; prawn crackers; chicken red curry with bamboo shoots and lychee; stir-fry veggies; jasmine rice
$140 Platter for 4
12 x mixed spring rolls; 4 x chicken rice paper rolls; prawn crackers; chicken red curry with bamboo shoots and lychee; stir-fry veggies; jasmine rice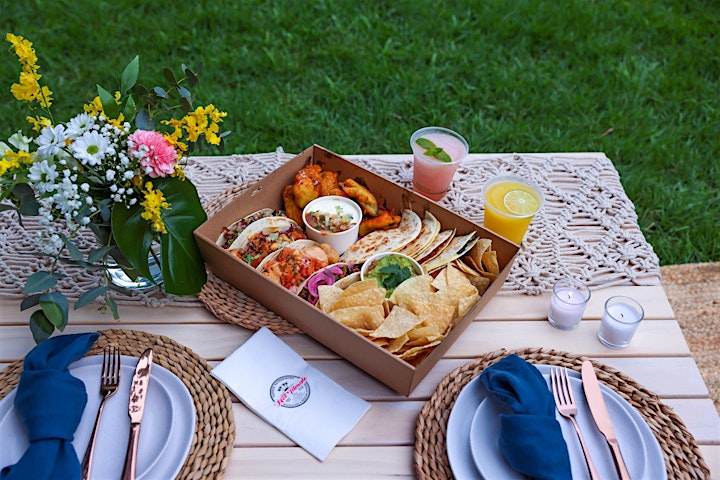 Hot Tamale
$70 STREET FOOD PLATTER for 2-4 people
Mixed tacos (chicken, pork, fish & zucchini ), mixed mini quesadillas (chorizo, corn & mushroom), corn chips & guacamole, battered jalapenos, salsa
$40 COLD DIPS PLATTER 2-4 people
Corn chips & guacamole, pico de gallo, mixed salsas
$25 KIDS PLATTER for 2 kids
Chicken nuggets, fries, cheese & avo quesadillas, cheese nachos and 2 x soft drink or juice to select upon collection.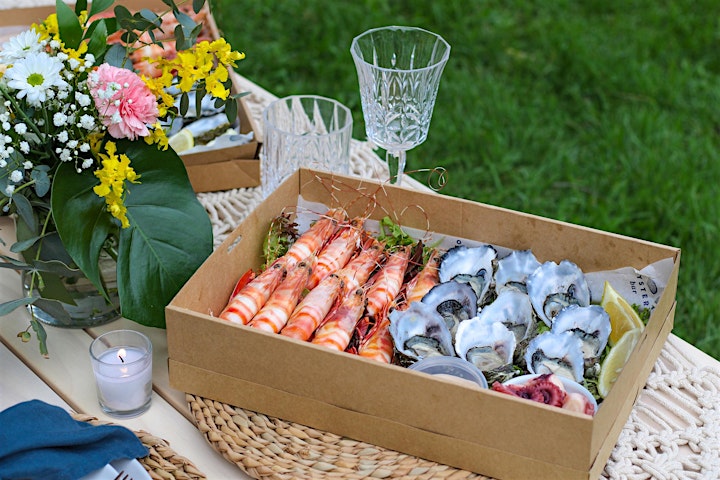 Oyster Bar
Seafood Platter for 2 $75 Dozen Coffin Bay oysters, 10 local king prawns, Tasmanian smoked salmon, gourmet crackers & seafood sauce
OR
Platter for 4 $100 18 Coffin Bay oysters, 20 local king prawns, Tasmanian smoked salmon, local pickled octopus, gourmet crackers & seafood sauce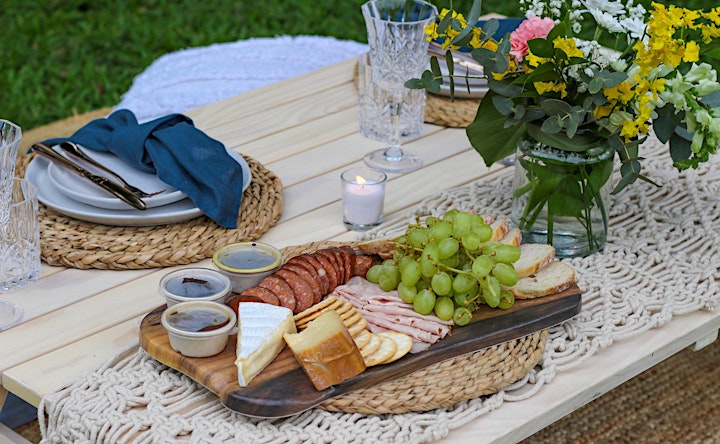 The Precinct
$50 Platter for 2
Selection of cheese, cold cuts, olives, sour dough and crackers, grapes, pate, olive oil and balsamic vinegar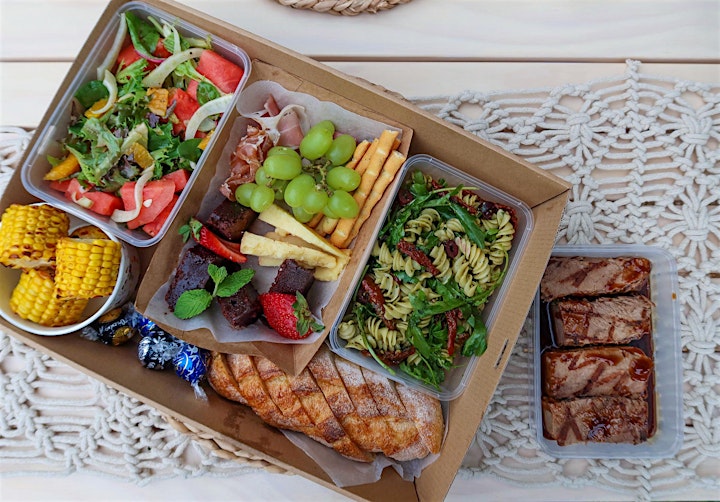 Wharf One Food & Wine
$105 platter for two to share
Charcuterie box, cured meats, cheese, biscuits, strawberries, chocolate brownies; Grill corn coblets; Fresh baked sourdough bread; Slowed cooked Rosemary infused Beef brisket, jus; Salad of local watermelon, orange, fennel, feta, red onion, rocket, mint & pomegranate molasses; Pesto fresh pasta salad, sundried tomato, Kalamata olives, rocket; Chocolates