After our last 3 workshops sold out we are excited to offer our next Mother/Daughter (14+) workshop this May.
About this event
"1 in 5 women in Australia will be sexually assaulted in their lifetime" - Australian Bureau of Statistics.
In this workshop we will teach you how to recognise threatening situations in the early stages with appropriate boundary-setting skills and strategies to stop an assault before it becomes physical.
Since over 80% of sexual assaults are perpetrated by someone the victim knows, our strategies and skills are designed to address the most common experiences of women in addition to addressing those assaults that are perpetrated by strangers.
In addition, we will be focusing specifically on the issues that Teens and Young Adults face by addressing things like: healthy relationships, porn, peer pressure, risk assessment and consent.
You will learn verbal, mental and physical skills for violence prevention and de-escalation, including assertive body language, boundary setting, consent, healthy relationships and the making of informed choices to assess and avoid violent situations.
We will also teach you physical skills that are adapted specifically for sexual attacks, harnessing the strengths of women's bodies and psyches and setting them against the weaknesses of the bodies and minds of assailants. All of the strategies are easy to learn and highly effective in preventing assault or ending an assault that may already be in progress.
NB. In order to give our students the best experience and time to practice these essential skills we have a maximum of 12 participants per workshop. If you are experiencing financial hardship we offer scholarship places for every workshop we run. Please contact us for more information - hello@empowered-today.com
Early bird special until 25th May, so tell your friends if you think it would help them too.
For more information about the facilitators and location see below.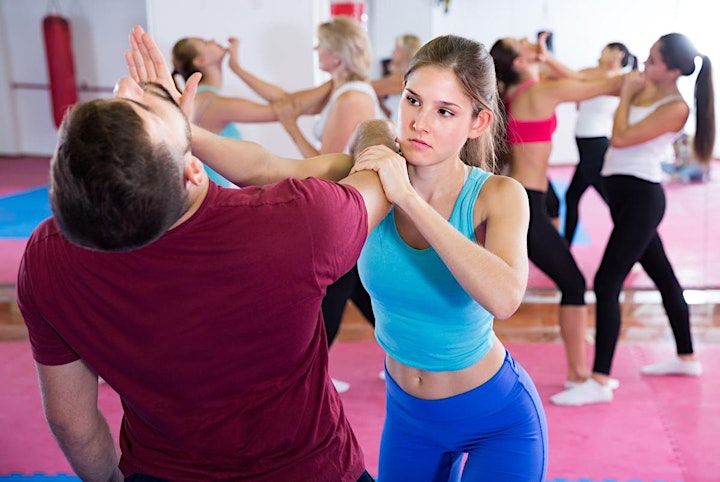 Organiser of Mother/Daughter (14yrs +) Empowerment Self Defence Workshop
We are an Australian owned not-for-profit organisation based near Byron Bay dedicated to providing the best empowerment and self-defence training for girls and women, 14 years and older.  Through real-life simulations and practice drills, we coach you to find your voice, your inner strength and your physical confidence.  
Our series of practical workshops cover topics such as Situational Awareness, Busting Safety Myths, Boundary Setting, De-escalation, Consent, Predator Resistance, The Adrenal Dump, Sexual Assault, the Fight-Flight-Freeze response, the differences between Confrontation, Aggression and Violence and how to recognise and deal with each situation appropriately.
Lisa has over 20 years of teaching experience and is one of only three certified ESD trainers in Australia. She is a 1st degree black belt in both Aikido and Goshindo and is passionate about the transformation that happens when women are taught Empowerment Self Defence. ​
Mark has been doing martial arts for over 25 years. He is a 5th degree black belt in Aikido and has been running dojos and teaching self defence for the last 15 years. His goal is to affect positive change in people's lives by providing training that empowers those at risk of sexual violence.​
We will equip you with a wide range of skills to navigate volatile situations in any environment.