Mother Rise - supporting and honouring your vital role as a Mother and your growth in mothering.
About this Event
Mother Rise is an afternoon of sharing, connection, aware and conscious parenting foundations, matrescence discussion, radical self care tips and restorative mindfulness and rest.
Saturday 20th February
12pm - 5pm
Venue: Luna Physiotherapy and Womens' Space, Daleys Point
$170
Includes:
🌺Motherhood Sharing Circle
Mother Rise will begin with a connecting women's circle to create a safe and sacred container for you to rest, listen and share. You will feel seen, heard and witnessed in your motherhood journey.
🌺Parenting support
I will share some of the foundations of aware and conscious parenting to help you move towards more connection with your children without threats, punishment and bribery and to help you build your emotional awareness as a mother.
And also honouring the reality of how hard this can be - it takes practice and lots of self compassion.
This includes
- The healing power of tears and tantrums
- What is holding space and empathic listening
- Setting loving limits
- Connection before correction
🌺Matrescence
We will then discuss the Matrescence journey - your transformation within motherhood - and how we can all work towards honouring your important role in society more. This will include some journalling on your motherhood journey and family vision.
🌺Self care
Radical self care is vital for a mother to feel well and nourished.
We will look at some very simple practices you can implement in your everyday motherhood to get your needs met.
🌺Restorative meditation
The afternoon will close with a gentle restorative meditation
Program
12.00pm - Welcome and Acknowledgment of Country
12.15pm - Opening Circle and Sharing
1.15pm - Music and tea
1.30pm - Aware and conscious parenting foundations
3.00pm - Matrescence discussion and journalling
3.30pm - Radical self care tips
4pm - Restorative meditation
5.00pm - Close
To secure your place, purchase your ticket through EventBrite on the link above in Tickets.
Facilitators
Alita Blanchard, Parent Coach and Circle Facilitator
Based on the NSW Central Coast, Alita is a dedicated, honest and nowhere near perfect mother of three boys who love to rumble and ramble in the outdoors . She is a trained Rites of Passage facilitator, Women's Circle facilitator and trauma-informed Conscious Parent Coach.
Alita supports and guides mothers in their transformation through motherhood (matrescence) and helps to bring awareness to their own needs and emotions so they can feel more aligned, aware and connected to themselves and their children.
Instagram: @alitablanchardspace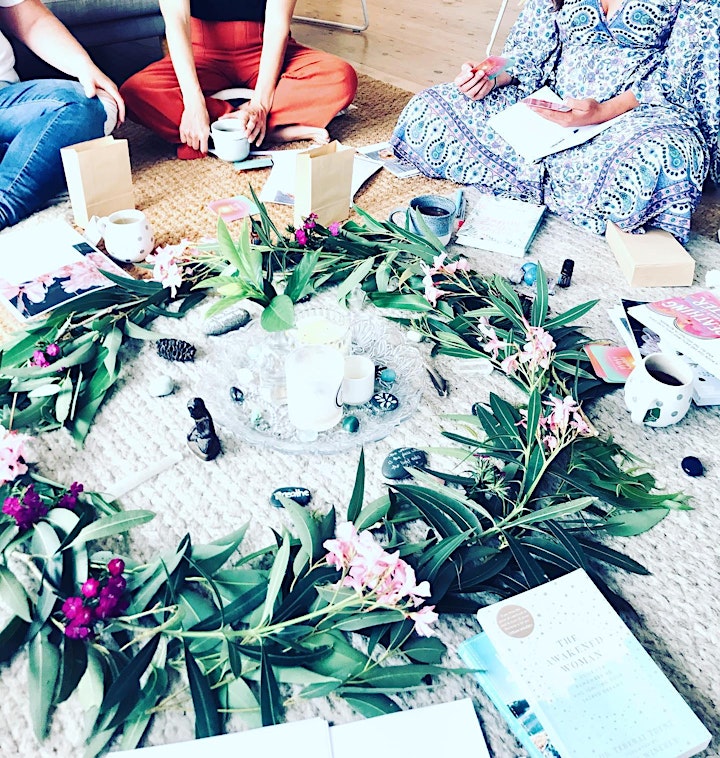 Payment
Places are strictly limited to 10 people. You can register through EventBrite or contact the Alita to make payment.
Contact Alita Blanchard on 0410 324 042 or alitablanchard@gmail.com to organise payment direct via bank transfer or credit card.
Accessibility
I acknowledge the situation of many people in financial stress that may need respite in these times of great need but are unable to afford this event or organise care. If you are disadvantaged in some way but feel greatly in need of parenting support and connection, please contact the organiser to discuss assistance and/or alternative support I might be able to offer.
What to bring
Water bottle
Cardigan or light blanket for meditation
Cancellation and Refund Policy
Covid 19 - full refund if the event must be cancelled due to Covid.
If you cannot attend the workshop please cancel as soon as possible. The following refund policy is strictly adhered to.
Cancellation up to two weeks prior to the retreat - Full refund.
Cancellation within 14 days prior to the commencement of the workshop - No refund but registration can be transferred to another person. To transfer your registration please email alitablanchard@gmail.com
Disclaimer
The content at this workshop is for information and support purposes only. It is not intended to be a substitute for professional psychological treatment.
We are not trained Psychotherapist/Psychologists and this is not a group therapy session. If you are experiencing depression or anxiety, we cannot offer psychological advice, counselling or therapy.
Terms and Conditions
Please note that information about the event and venue are subject to change and cancellation. In the event that this workshop may have to be cancelled or postponed, we will inform you directly via email as soon as possible.
Covid Safe Measurements
We ask that all attendees:
* Stay at home if unwell or if you have been in contact with a known COVID-19 case, or returned from overseas in the past 14 days.
* Check in with the COVID-safe QR code at the door.
* Use the provided hand sanitiser before and after the retreat.
* BYO blanket for relaxation/meditation
* Maintain physical distancing throughout class.