About this Event
Each workshop will offer the opportunity to work in a small group with experienced mosaic artist Kay Whitmarsh, maximum of 6 people per group.
Any skill level is fine from 'come and try' to needing help with a particular piece. Max size pieces 600mm please. Due to the nature of mosaics you will need to complete your project at home, but will have all the necessary skills to do that.
A limited range of base materials will be included in the cost (glue, 300 x 300 board, some tiles, beads) or you are welcome to bring your own materials and equipment, or a piece you are currently working on.
Topics covered will be:
Working with a variety of materials – Tiles, glass beads, found items, precut mosaic glass, etc. - Cutting/shaping ceramic tiles
Please note: the facilities at this workshop will not cover glass or glass cutting.
Design and style tips – How to make your designs pop with the use of flat colour, how to make shapes more defined, grout lines as a design tool, how to achieve 3D imagery, colour and integrating grout colours into design.
Grouting techniques – How to grout flat objects as well as 3D objects, multiple grout colours, make your grout work for you.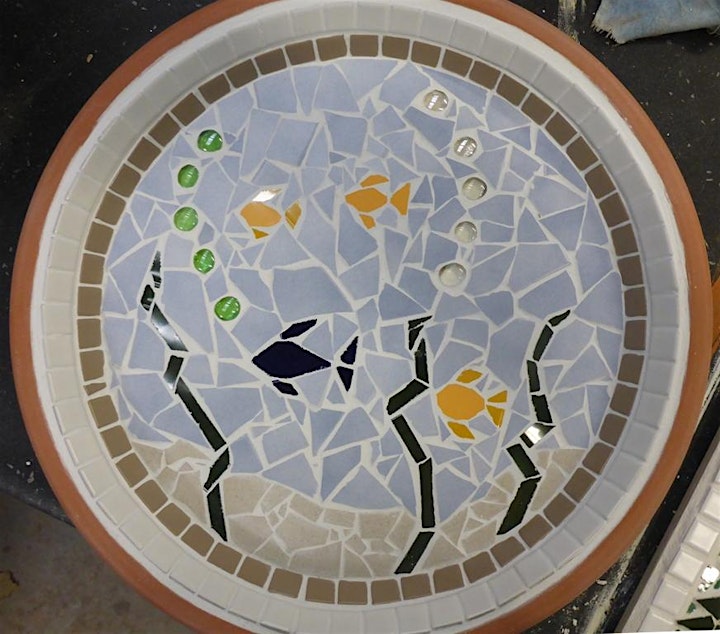 Come and learn from an experienced artist all the tips and tricks to make your projects look amazing and expand the range of effects you can create.
This is a great opportunity to bring a group of friends and have some fun working on a creative endeavour.
Workshop has a short break in the middle to have a snack or coffee. Tea/Coffee will be supplied but you will need to bring your own snack. More information about Kay and her work can be found at www.bluedragonflyart.com or on facebook @kaywhitmarshart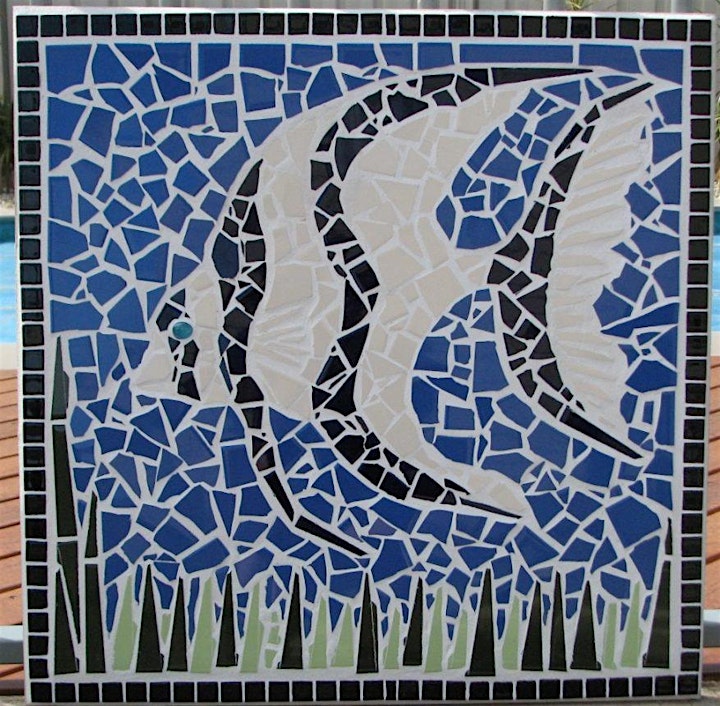 Photos from previous workshops