Location
Earthwise community
315 Bagot Road
Subiaco, WA 6008
Australia
Refund policy
Refunds up to 30 days before event
Eventbrite's fee is nonrefundable.
The class is a perfect opportunity to re-charge your batteries by spending a couple of hours learning a traditional skill at a relaxed place
About this event
Need a new hobby?
Dying to make mosaics for your home or garden?
Desire to create handmade gifts?
Need mosaic therapy to relax?
I was recently asked why you don't give step-by-step instructions? If you want to STUDY a mosaic, it's a way to YouTube. There are millions of videos and instructions. But if you want to MAKE a mosaic then come to me.
My method can be described very briefly
1. We value your time
2. Watch and repeat after me
3. Discover your creative self
4. No boring theory. 100% practice
Have a look at photos from my classes. See what mosaic masterpieces were created in 4 hours. Look at the happy faces of the participants, and you will understand what I mean.
The amazing thing at our classes is that you can choose what you would like to make and we will help you make it. You can bring any ideas you have or a photo of what you would like, you could make a gift or simply keep it as a decorative for your home.
This class caters to those who wish to learn the beautiful craft of mosaic and create their own works of art, whether it be a small picture to a larger wall piece.
Studio mosaic class format means students of varying skill levels all work together and gain inspiration from each other – they're very relaxed and informal. There's no set course structure, so you can come as often or as little as you like.
During the class, we will be making a mosaic together on a ready-made base. You will have different shapes to choose from, for example, a photo frame, the shape of animals, heart or house, garden pots, mosaic wall stands (square and round). If you want to make house number,mirror,bird bath/feeder, tray,lazy susan and etc there will be an extra cost.More information? Just click on the link below
Please help @WA MosaicArt grow by sharing with your friends.
You will go away from one of our classes feeling inspired and ready to create your next masterpiece. Mosaic is a great medium for beginners because it is accessible for people who don't have much confidence in their ability to draw. Images can be rendered merely by arranging tile by trial and error until you like what you see.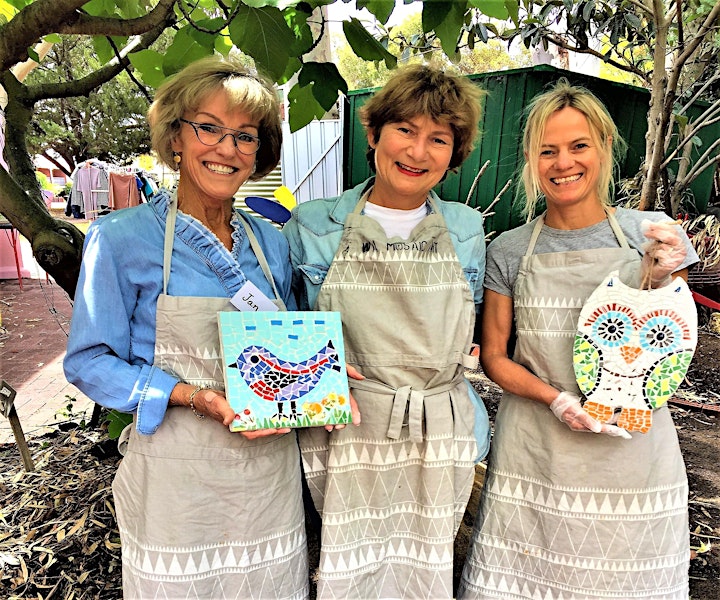 Make beautiful mosaics for your home and garden. Ideal for beginners.Learn how to make & grout a simple mosaic using broken crockery and tiles. Bring any favourite pieces of broken crockery you may have. If you don't have anything suitable just bring yourself! All materials and tools will be provided.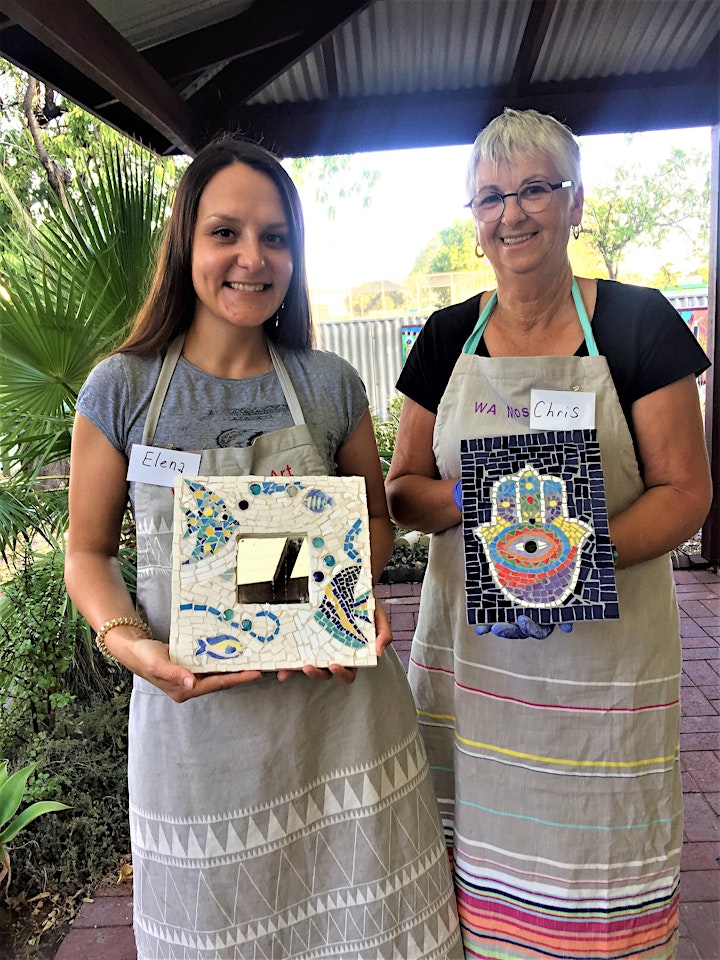 ​Bring an appetite to learn, an appreciation of nature's beauty... and a big smile
Bring your phone and camera. Photography and sharing on social media are encouraged!
Bring nothing with you except your imagination!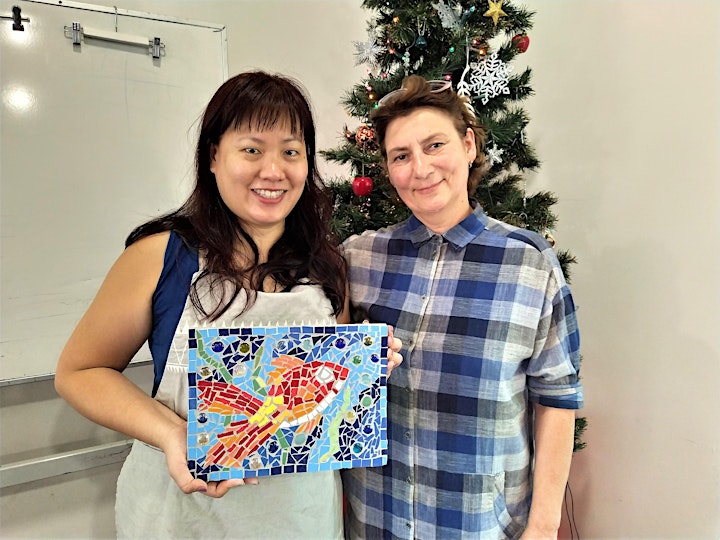 "When you recover or discover something that nourishes your soul and brings you joy, care enough about yourself to make room for it in your life". - Jean-Shinoda Bolen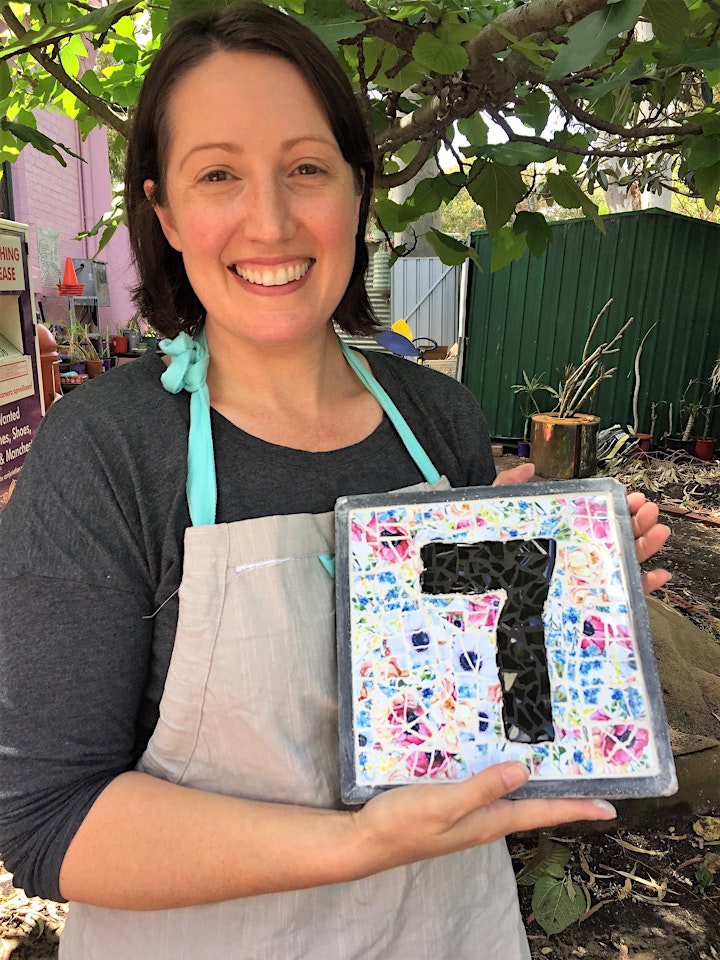 Water, tea and coffee provided, please bring your own food, herbal teas, cool drinks etc.
My ETSY-shop: