Description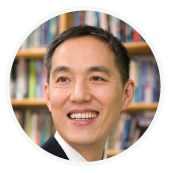 호주 컴패션은 한인 교회 목회자들과 교회 리더들을 초대해 한국 컴패션 CEO 서정인 대표님과 함께 특별한 시간을 가지려고 합니다. 서정인 대표님이 북한을 포함해 전세계 빈곤에 사는 많은 아이들에게 어떻게 하나님의 복음을 나누고 있는지에 대해 나눌 예정입니다.
서정인 대표님은 2001년 한국 컴패션 CEO로 시작해 현재 전세계 빈곤의 있는 많은 아이들에게 복음의 희망을 전하고 있습니다.
대표님은 UCLA에서 경영학 학사를 마치고 바이올라 대학교 탈봇 신학 대학원에서 신학 석사 학위와 기독교 교육학 박사 과정을 마쳤습니다.
Compassion Australia is hosting a special morning tea for pastors and their leadership teams of Korean churches with Dr Justin Suh, CEO/President of Compassion Korea. Justin will share his heart for the poor in North Korea and across the globe as he pursues God's calling for his life to release children from poverty in Jesus' name.
Dr Justin Suh became the CEO/President of Compassion Korea in 2001. Justin completed a degree in Business Administration (UCLA) and PhD in Christian Education (Talbot School of Theology, Biola University). Justin has a passionate heart to share the Gospel of hope to children and their families living in poverty across the globe.