Moreton Island is a photographers paradise, with world famous shipwrecks, towering sand dunes, tropical fish and much more.
About this event
Tangalooma Island Resort provides Brisbane's closest access to the beautiful Moreton Island, home to amazing natural flora and fauna. Moreton Island is the third largest sand island in the world and located only 40 kilometres north-east of Brisbane. The Island consists entirely of sand, and is also home to the highest coastal sand dune in the world. Moreton Island is one of the least polluted and least disturbed coastal environments along the Queensland/New South Wales coast.
You are invited to join The Photographers Collective for a 2-nights, 3 day getaway to the fabulous Moreton Island, hosted by award winning Master Photographer Greg Sullavan. Together with the team at Tangalooma Resort, we have create an itinerary to experience the best of Moreton Island that features the following inclusions:
Return Ferry from Holt Street Wharf, Brisbane
2 Nights Accomodation, Deluxe Room or Resort Unit
Breakfast & Lunch Vouchers ($125pp)
2 Course Dinner with the group in reserved VIP beachfront patio
Wreck snorkel, including mask, fins, snorkel & wetsuit
20 minute Aerial Photography in R44 Helicopter with the doors off
Private Northern 4WD Safari to Cape Moreton Lighthouse
Wild Dolphin feeding experience
VIP Private dayroom access after Thursday check-out
Photographic tuition from Master Photographer Greg Sullavan
Tuesday May 11th - Thursday May 13th
Price: $1099pp (Single Supplement $300)
Minimum 12 guests, Maximum 20
Register here for expressions of interest
Itinerary:
Please consider this itinerary a draft version, so that we can keep things flexible and make any adjustments due to factors beyond our control, such as the weather.
Tuesday 11th May
12:00pm Ferry Departs Holt Street Wharf
1:30pm Lunch
3:00pm Check-in
6:00pm Dolphin Feeding Experience
8:00pm Dinner
Wednesday 12th May
7:00am Breakfast
10:00am Guided Wreck Snorkel
12:00pm Lunch
1:00pm Northern 4WD Tour
8:00pm Dinner
Thursday 13th May
7:00am Breakfast
8:00am Check Out, VIP dayroom access
8:30am Aerial Photography
12:00pm Lunch
1:00pm Own Time
4:00pm Depart Moreton Island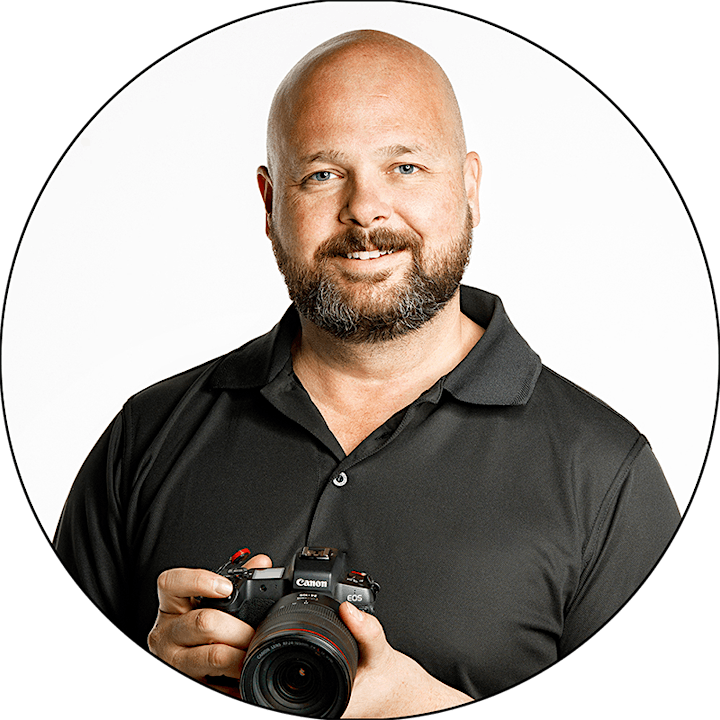 About Greg Sullavan M.Photog I
Acclaimed photographic educator and award winning photographer, Greg Sullavan brings the creative spirit of an artist to every shoot. With a comprehensive understanding of the world's best imaging equipment, Greg has inspired thousands to pursue their passion for photography as an ambassador for Canon Australia. A graduate of the prestigious Queensland College of Art with a Bachelor of photography, Greg is now the director of Sunburst Studio and community mentor with the Photographers Collective. One of Greg's specialities is leading photographic experiences, off the beaten track in Central and Eastern Europe.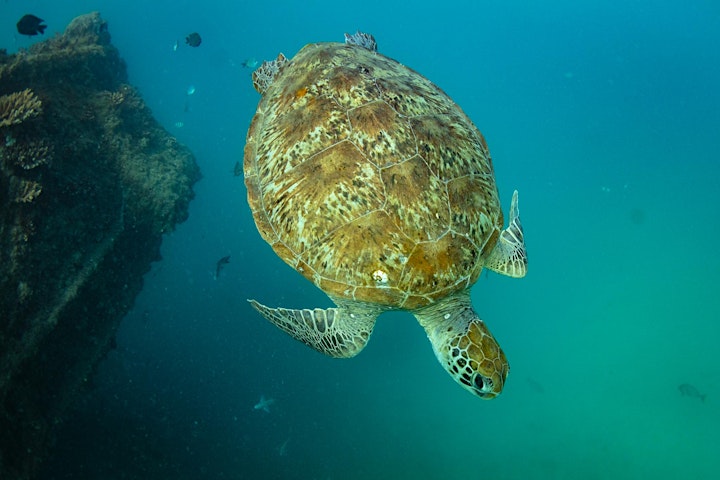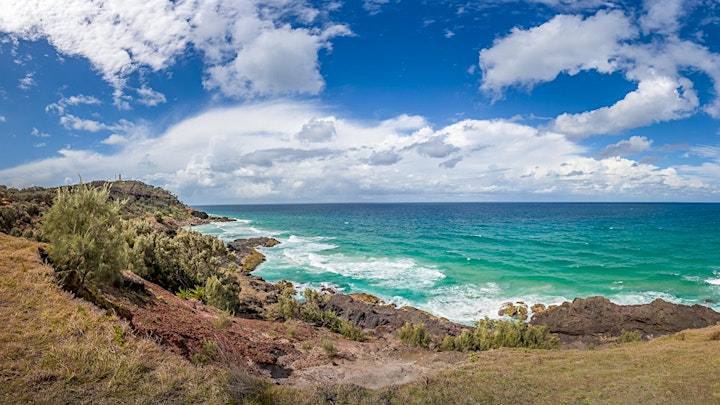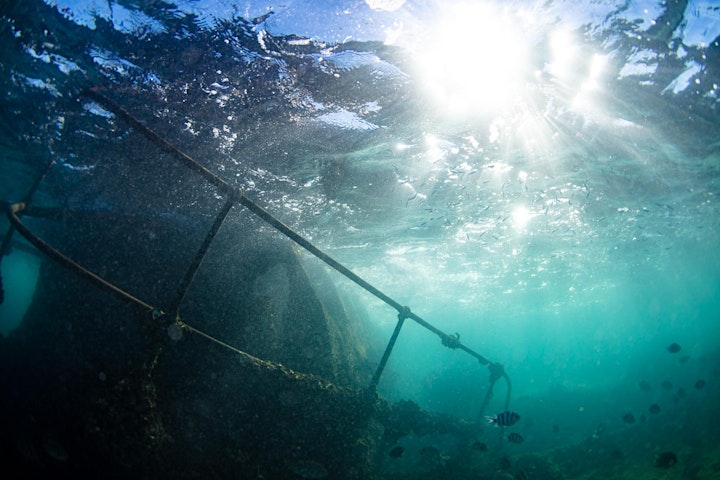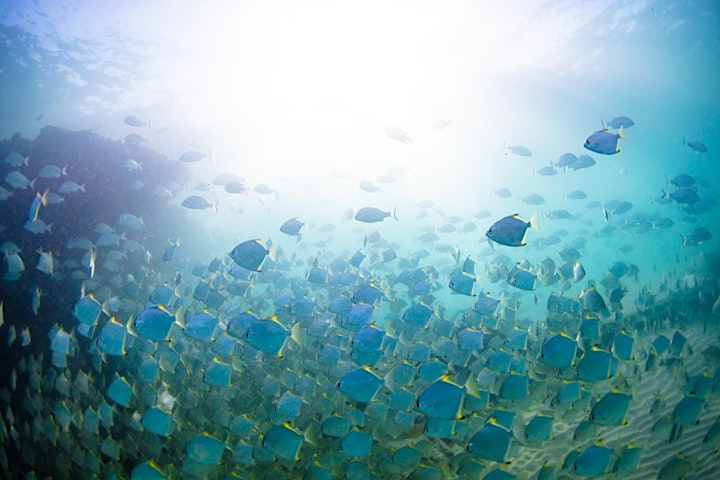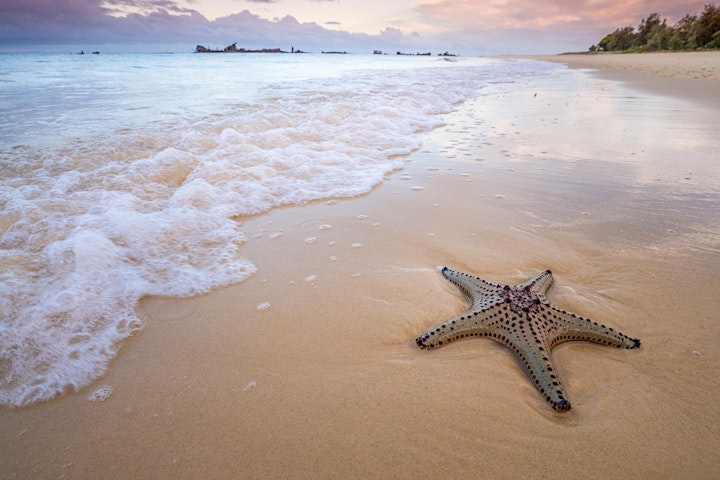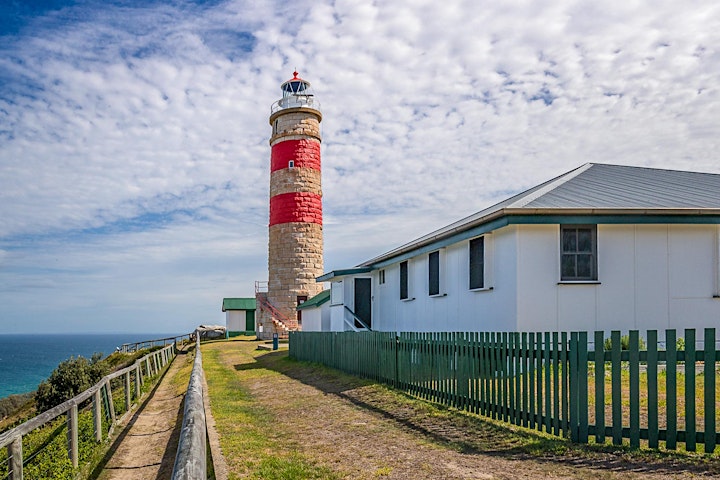 Important Information:
Our group is booked for the Tangalooma Ferry, departing Brisbane via Holt Street Wharf on May 11th at 12pm. Please arrive 1 hour prior to departure. One way ferry trip is 75 minutes. Parking is available at the terminal for $15 per day www.tangalooma.com/parking
We are booked to depart Tangalooma at 4:00pm, on Thursday 13th of March. If you want to catch a different ferry, please check the Tangalooma Ferry timetable and let me know by email: greg@sunburststudio.com.au
Guests are permitted one (1) carry on bag not exceeding the following dimensions: 56cm (height) x 36cm (width) x 23cm (depth) and one (1) checked-in suitcase or bag (max 20kg) per person plus one (1) esky (max 20kg) per accommodation booking
Breakfast and lunch included via 5 x $25 vouchers, which can be redeemed at the Tangalooma restaurant. Dinner is a 2-course set menu with a choice of Entree, Dinner and Desserts. We will pre-order to prior to the event to minimise wait times.
Accomodation is 3.5 star Hotel Deluxe room or Resort unit which feature: Air conditioning, Tea & Coffee facilities, Bar fridge and Dolphin feeding experience. Check-in is from 2:00pm and check out is before 10:00am.
Payment terms. A 25% non-refundable deposit is required to secure your booking. The balance is due 30 days prior to departure. In the event of a COVID shutdown, the experience will be postponed and rescheduled to another date in August. If you are unable to attend the new date, a credit will be held with Tangalooma on behalf of the individual.
The itinerary is designed to be flexible with plenty of free time to make adjustments for bad weather and other events outside of our control.
Private Northern Safari will need to depart Cape Moreton prior to sunset for safety reasons.
Private Helicopter aerial photography is planned to be 18 minutes flight time plus a 2 minute 'hot swap'.
Guided snorkel activity is as per regular Watersports activity and is not a private event. You are welcome to bring your own wetsuit, fins, mask and snorkel.
There will not be any camera or lens loan equipment available for this experience.
It is recommended that all participants have their own travel insurance.
Terms Of Booking
You must be 18 years of age or older, minors need to be accompanied by a parent or guardian
You will receive an automated confirmation by Eventbrite of your order via email. It is your responsibility to ensure you provide the correct email address and to check your junk-mail folder if necessary.
Guests must inform Greg Sullavan by email if they have any health concerns or physical limitations which may cause a risk to you or others in attendance at greg@sunburststudio.com.au
Greg Sullavan reserves the right to decline or remove any participant from an event for any reason, including if their conduct or condition is deemed to pose a risk or nuisance to others or to the participant.
You may be filmed or photographed during the workshop which may be used for promotional material by Photographers Collective only. By booking this workshop you agree to these terms and that if you do not wish to be filmed or photographed that you must inform Greg Sullavan by email before the event at greg: @sunburststudio.com.au
Queensland COVID-safe event conditions apply
Please note that by booking this workshop you agree to the necessary precautions to ensure the safety of all participants and of our team.
This includes:
Adhering to a maximum number of persons (inclusive of host) as per government advice
Maintaining 1.5m social distancing at all times and indoor distancing as advised by each state government – applicable between host and all guests
Learning outcomes will be provided by verbal explanation. Host will be unable to handle your cameras or review results on the LCD screen
Access to hand sanitiser during the event
Wiping down / sanitisation of all shared gear
Who should not attend?
Anyone feeling unwell or awaiting COVID-19 test results
Anyone who has travelled overseas within the last 14 days
Anyone who has been in contact with any known positive COVID-19 person within the last 14 days
Anyone at "greater risk of serious infection" as described by the Australian Government , or anyone with an underlying health condition.
If you are on of the above mentioned categories and would still like to attend, please make prior arrangements with Greg directly: greg@sunburststudio.com.au
By booking an event, you agree to cooperate with all requirements and confirm you do not fall within one of the above listed categories. If your situation changes between booking your event and the day of the event, please do not attend and reschedule your place by contacting us.