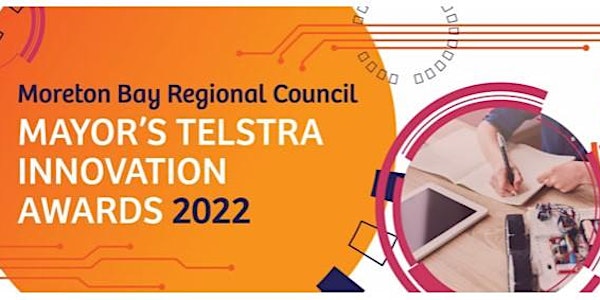 Moreton Bay Regional Council Mayor's Telstra Innovation Awards Live Pitch
Location
Grace Lutheran College - Caboolture Campus
129 Toohey Street
Caboolture, QLD 4510
Australia
Mayor's Telstra Innovation Awards Live Pitch and Final Awards Ceremony
About this event
The teams that applied for the 2022 Mayor's Telstra Innovation Awards have been busy working on their projects and they want to invite you to the final pitch ceremony, where 10 teams will vie for $15,000 in prizes as well as the top spot for innovation in the Moreton Bay Region.
With thanks to Telstra, the region's schools and Moreton Bay Regional Council, teams will have 3 minutes to pitch their innovative ideas and products in front of judges, including the Mayor Peter Flannery and Deputy Mayor Jodie Shipway. Final scores will be allocated and the winner of Moreton Bay Regional Council Mayor's Telstra Innovation Awards 2022 will be announced.
Come and support your team and Moreton Bay's innovative minds and network with the education and innovation community and learn from some amazing students.
Doors open at 5:30pm for drinks and nibbles with live pitches starting at 6pm.