Event Information
Refund policy
Refunds up to 7 days before event
Eventbrite's fee is nonrefundable.
This virtual workshop is effectively the best of the designCEO Leadership Masterclass experience in a content-rich half-day offering.
About this event
"I don't coach to who the leader is now, but who the leader can be."
Cameron Schwab | Founder & CEO of designCEO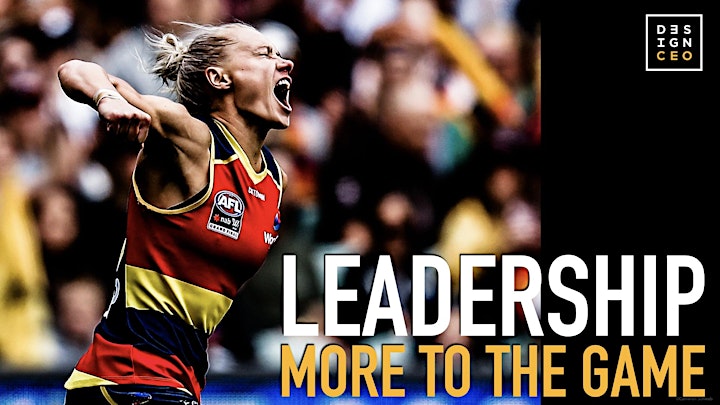 Building your leadership game
A personal leadership system of operation
"Everybody needs a system"
The teaching has been described as profoundly simple, yet simply profound.
It is applicable, accessible and doable.
Elite sport is a great testing ground for learning frameworks, which can then apply to other environments.
To achieve this, you need a personal leadership system of operation, and I have gone deep to create it.
My approach to coaching is built on the empathy of someone who has deep experience with leadership. There is nothing I teach that I haven't stuffed-up as a leader.
I have learnt that there are no short-cuts to success, but there are common principles to find your best.
It is not about doing more, it is being more.
Being more connected to what matters to you.
"Once you know who you are, no one can take it away from you."
Who is it for?
This program is appropriate for anyone:
Currently in a leadership role
With aspirations to lead in the future, or
Simply wanting to lead a better life.
What you will learn?
The learning and wisdom from fully-lived leadership life
It will be compelling and motivating, understanding that a core component of leadership is to inspire change.
I seek to model this.
It builds around storytelling, the deep personal leadership learnings, the wins and the losses. With the right mindset, failure can be our greatest teacher. I had to learn to own my mistakes with meaning.
Yes, there will be theory, models and frameworks, but I will be able to back them up with the lived experience.
A personal leadership toolkit
A leadership system of operation
The most inspiring and effective people I have met, whom I have role-modelled this program, are not the most talented or gifted, they established outstanding habits and rituals to lead their best life.
We teach a system of Reflective Practice – how you will go from doing to being, based on establishing personal and tailored Leadership Habits, small efforts performed regularly, including paying attention to where we pay attention in a distracted world.
The tools I coach are your leadership system of operation, and the means to build and retain personal leadership trust, belief and confidence, including:
Understanding what success looks like for you?
Developing your Leadership Trademark
Defining your Leadership Philosophies and Leadership Behaviours.
By using this toolkit, you will always understand:
Expectations of your role(s)
Expectations of self
I help you build a leadership toolkit, the one I wished I had, not just when I was starting out, but at any phase of my leadership journey.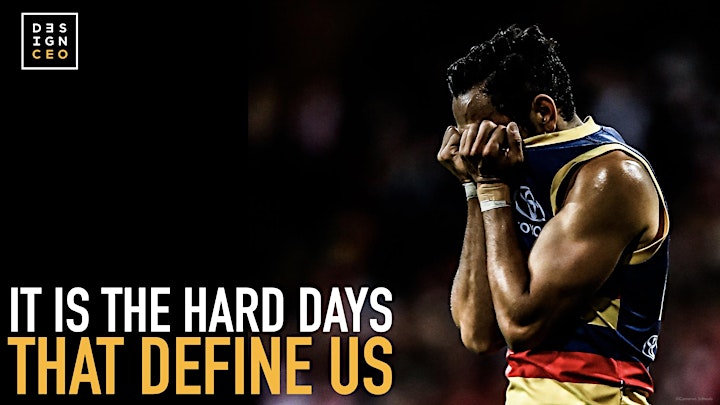 The words of leaders I have worked with…
"I have had the privilege of listening to Cameron talk about leadership and life twice now. I was so impressed the first time that I asked him to present to my Leadership team.
You could have heard a pin drop on each occasion and everyone, sports enthusiast or not, got so much out of the session. Cameron tells a powerful, entertaining and deeply personal story that resonates with everyone who has experienced change and challenge."
Joe Barr | Chief Executive Officer, John Holland
_______________________________
Probably the most insightful and Inspirational day of my life.
So proud and excited by the people at RUBIX, about what we have achieved, and the amazing company we are building to help our clients and the Melbourne Analytics and AI Community.
Dylan Smith | Founder, RUBIX
_______________________________
I attended Cameron's workshop and left feeling empowered, energised to undertake some steps to take my journey to the next level.
As an Aboriginal woman, I found his storytelling engaging, powerful, authentic and meaningful.
Highly recommended his workshops.
Shantelle Thompson | Executive Director, Melbourne Aboriginal Youth Sport
Date and time
Location
Refund policy
Refunds up to 7 days before event
Eventbrite's fee is nonrefundable.
Organiser of "More to the Game" Personal Leadership Masterclass
I was appointed CEO of the famous Richmond Football Club at age 24, the youngest in the history of the Australian Football League (AFL), and then spent the next 25 years as the CEO of three AFL clubs, the second longest-serving CEO in the modern game.
I have now channelled this deep experience in leadership in professional sport and business, mentoring CEOs, senior and emerging leaders and their organisations across many industry sectors, those seeking to build high levels of cultural, strategic and leadership trust as the basis for sustained high-performance.
I am an artist and writer, and I'd like to think there's creativity and originality in my approach to my teaching, particularly the timelessness of storytelling. I enjoy exploring the deep personal and professional challenges I faced as a leader with openness, vulnerability and generosity to create a powerful connection. My goal is to have you reaching for your notebooks to record the insights and wisdom from a fully-lived leadership experience.
I am also a cancer survivor and mental health advocate, and as a parent of a trans child, support the Pride movement in any way I can.
I always enjoy the opportunity to talk all things culture and high-performance, and the development of leaders to achieve it.